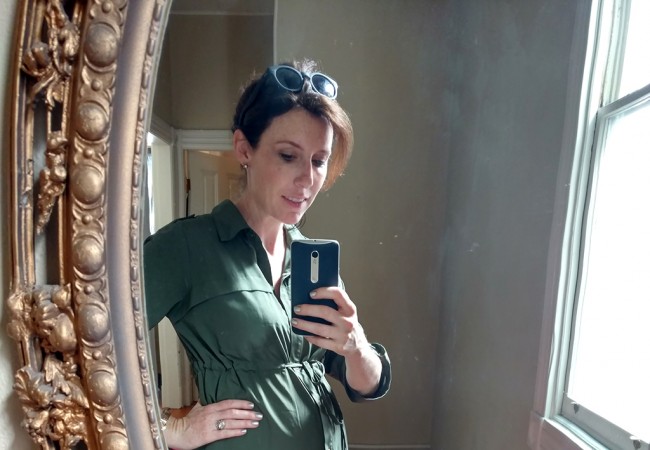 10 Maternity Outfit Ideas for 5 Months Pregnant
Returning home from a long trip usually means trading a tiny carry-on bag for a closet full of clothes. At 5 months (20 weeks) pregnant, instead I returned home from New Zealand to find only a couple more things to wear and many, many more that I had outgrown. Time to get creative since being back home also means lots of meetings with clients of my branding studio and lots of volunteering.
1. Jetlagged at a Girl Scout Troop Meeting
I had a Daisy Troop meeting with Margaret the next day after landing in San Francisco. Pouring rain outside and tired, I opted for my favorite oversized Bloomingdale's cashmere sweater, black leggings, a blue trench coat, flat brown boots, pearl earrings and a wrap belt.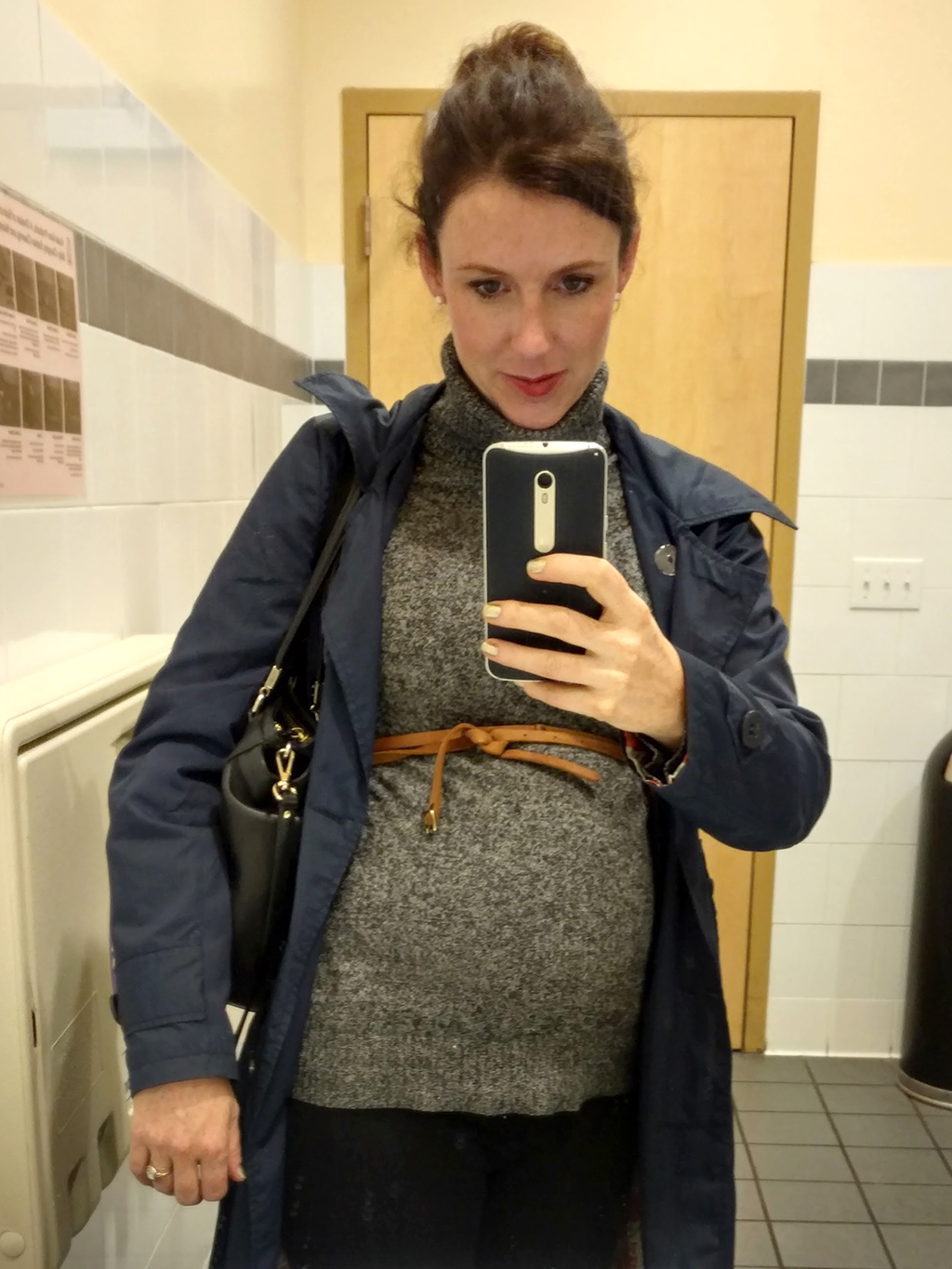 2. New client meeting
Some of my favorite outfits have involved no maternity clothes at all. Here, I'm wearing H&M "treggings" that I bought for $13 a few sizes up, a boxy navy blue top, a vintage royal blue jacket with gold buttons and basic black patent pumps.
3. Running to the hair salon
Maternity boyfriend jeans, black stripe maternity tank, brown cardigan, beige and brown scarf, wrap belt and slip on oxford shoes.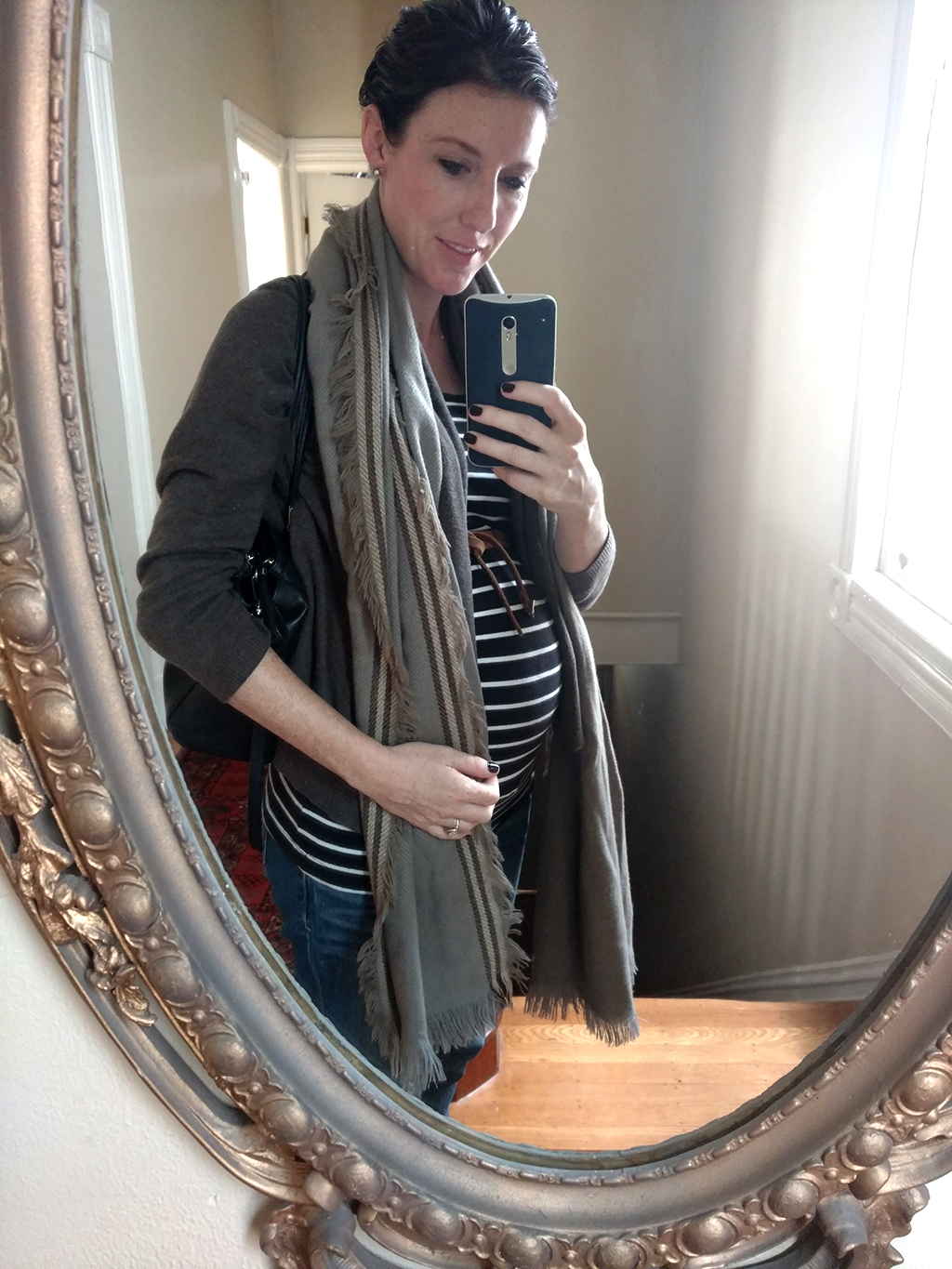 4. Weekend at Farmer's Market
Target men's plaid flannel shirt, denim treggings, flat brown boots, wrap belt.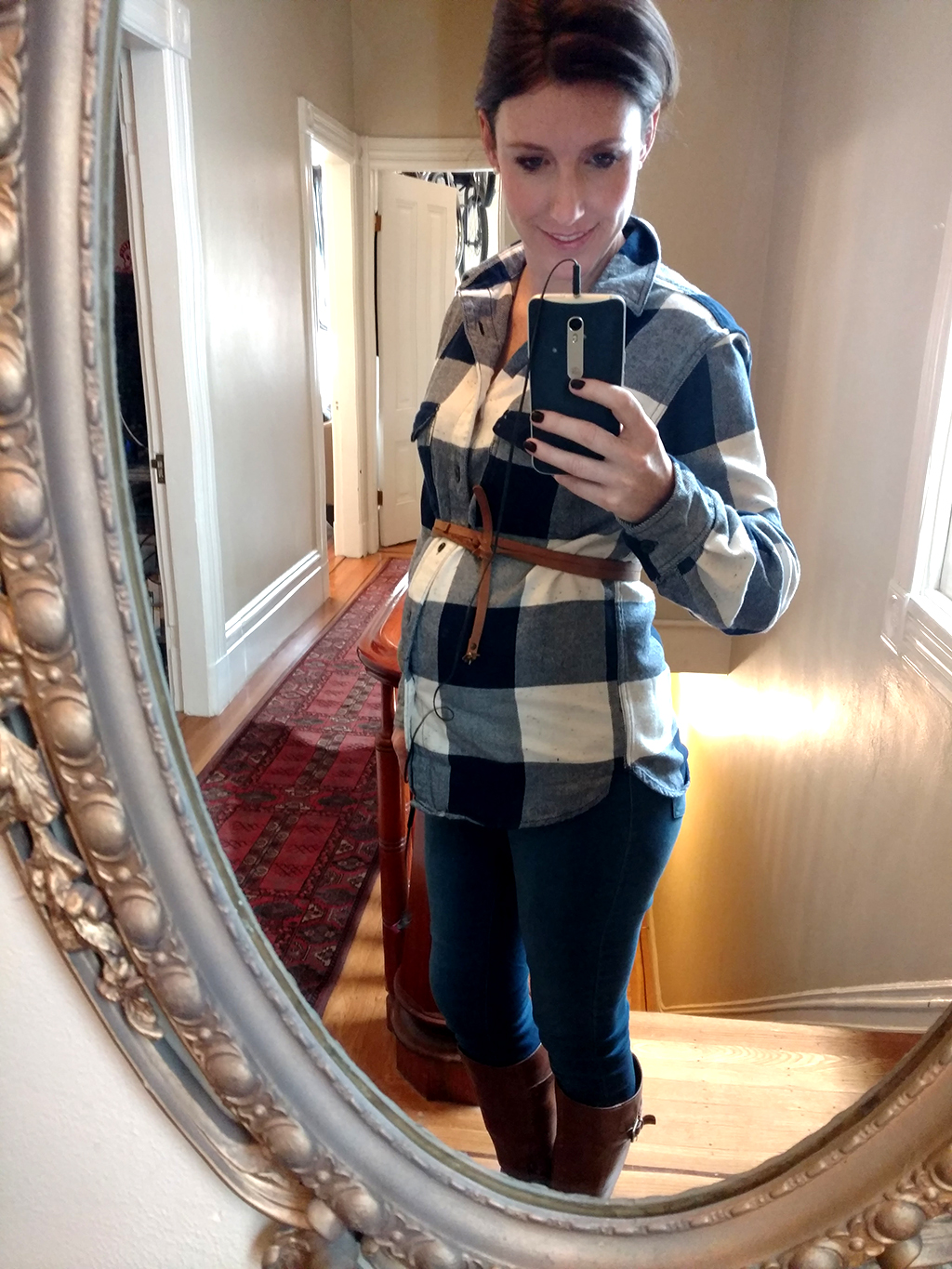 5. Client coffee meeting in SOMA
This black wrap dress from Banana Republic seems to fit everyone, all the time – including me at 5 months pregnant. Paired with a beige and brown scarf, vintage heel brown boots, nude fishnet tights.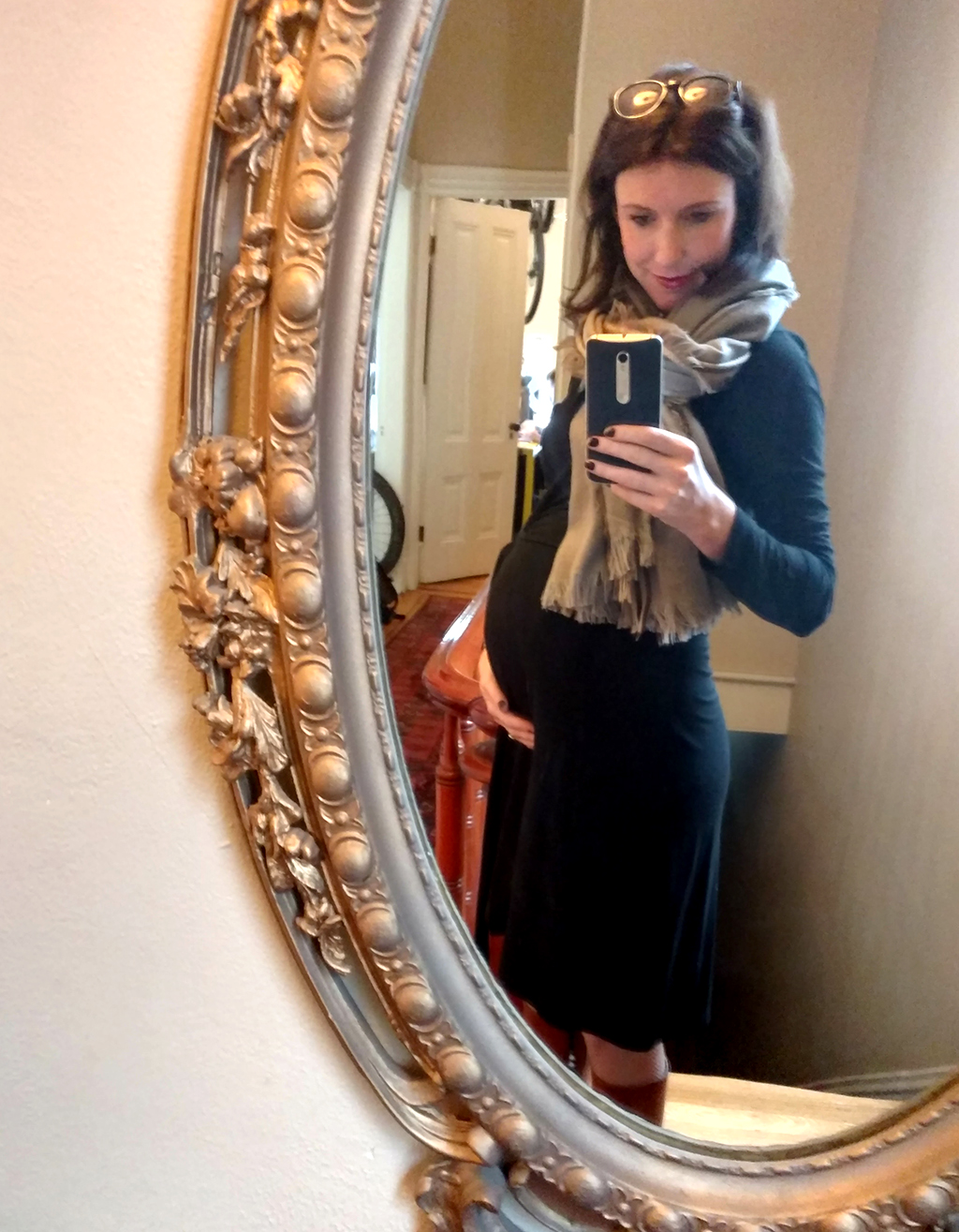 6. Client pitch meeting downtown
Same black treggings, boxy navy blue top and black patent pumps, but this time paired with my all-time favorite hot pink Ted Baker coat.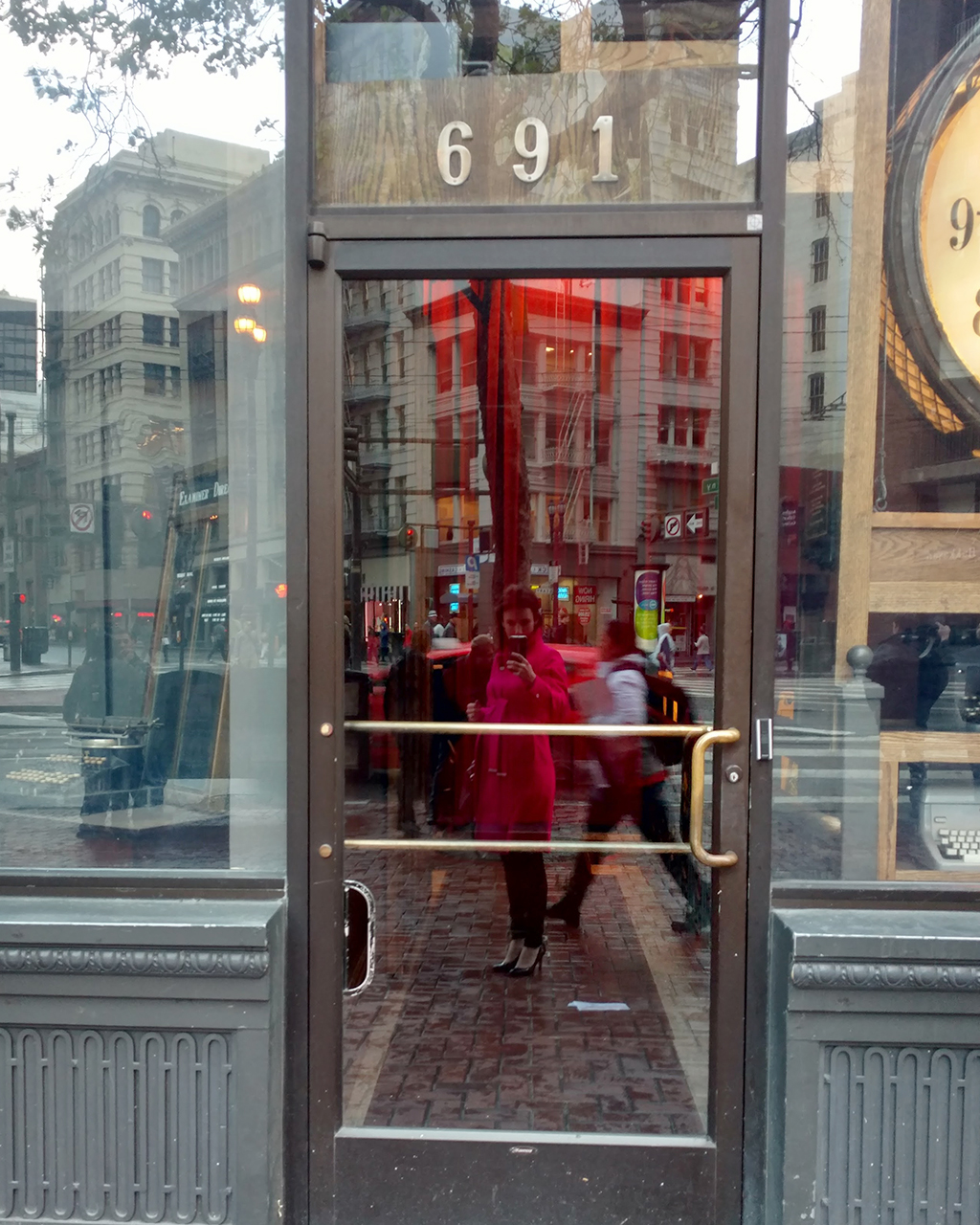 7. Walking to brunch in the Castro in pouring rain
Forever 21 green sweater dress, denim shirt, wrap belt, black maternity tights, rain boots, North Face rain jacket.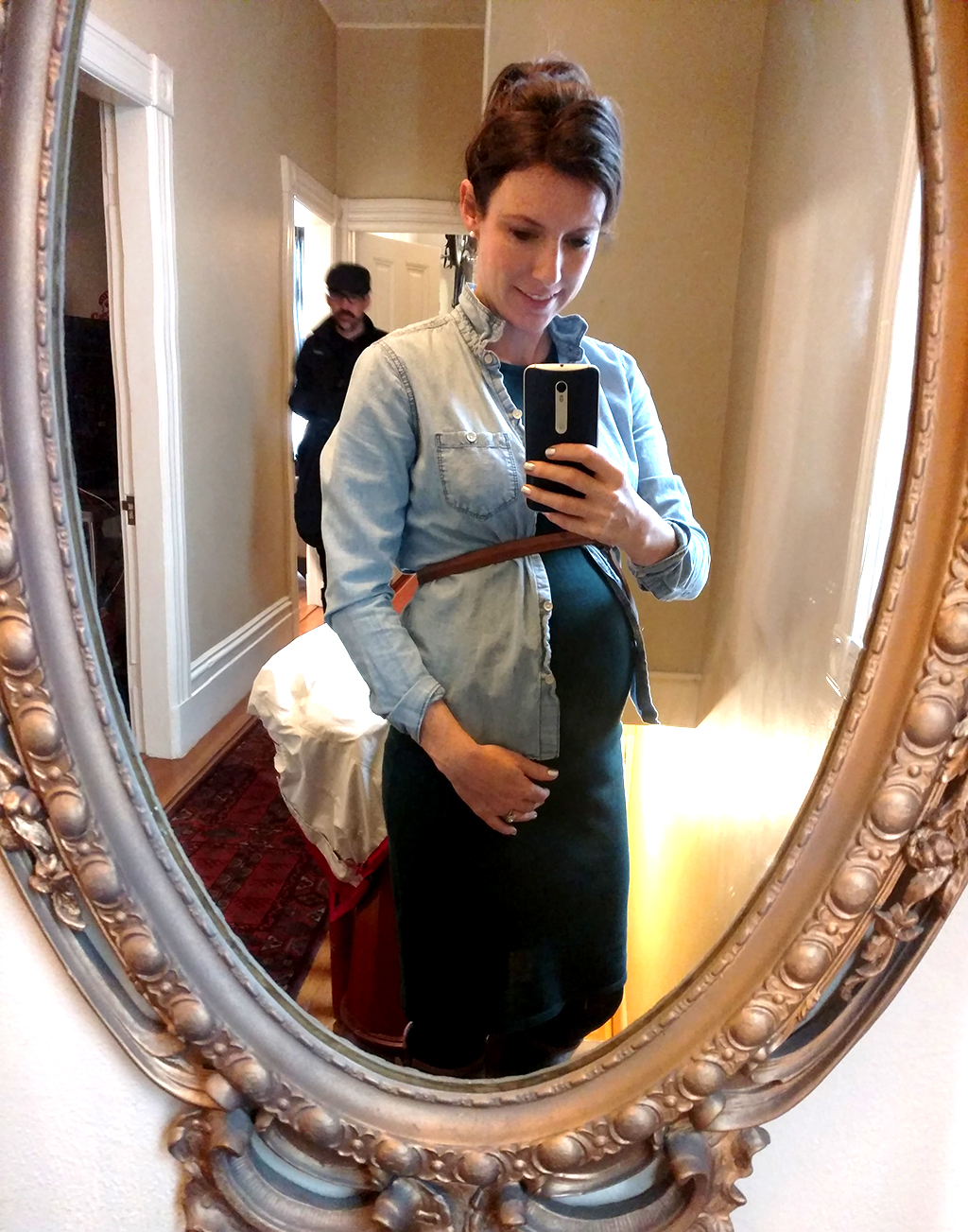 8. Doctor's appointment
ASOS maternity midi skirt, boxy navy blue top, flat brown boots, hooded gray and camel wool coat.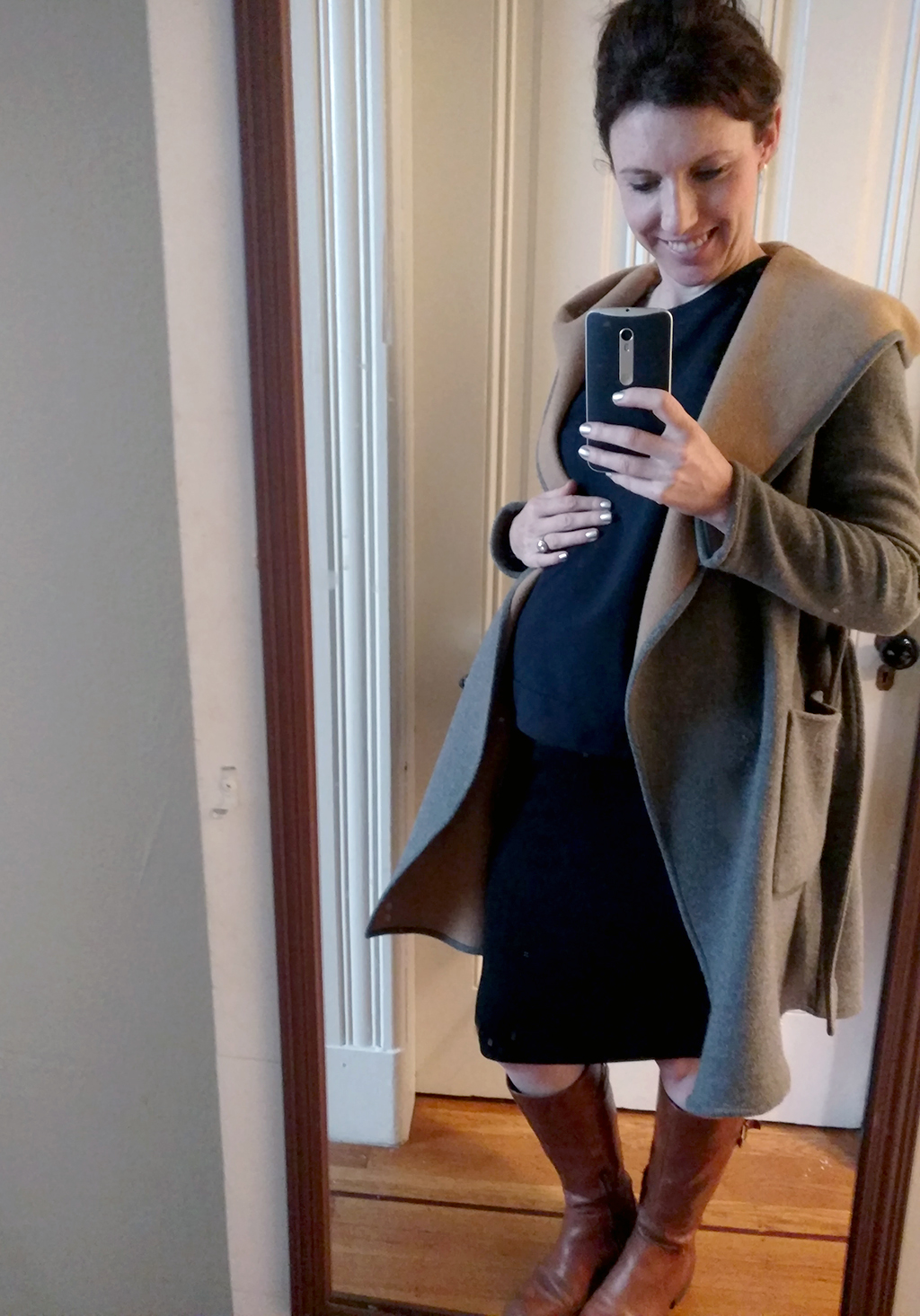 9. Volunteer day with the International Mountain Biking Association
Target men's plaid flannel shirt, black leggings, wrap belt, rain boots, and North Face rain jacket for a stormy day of trail building training on Mount Sutro.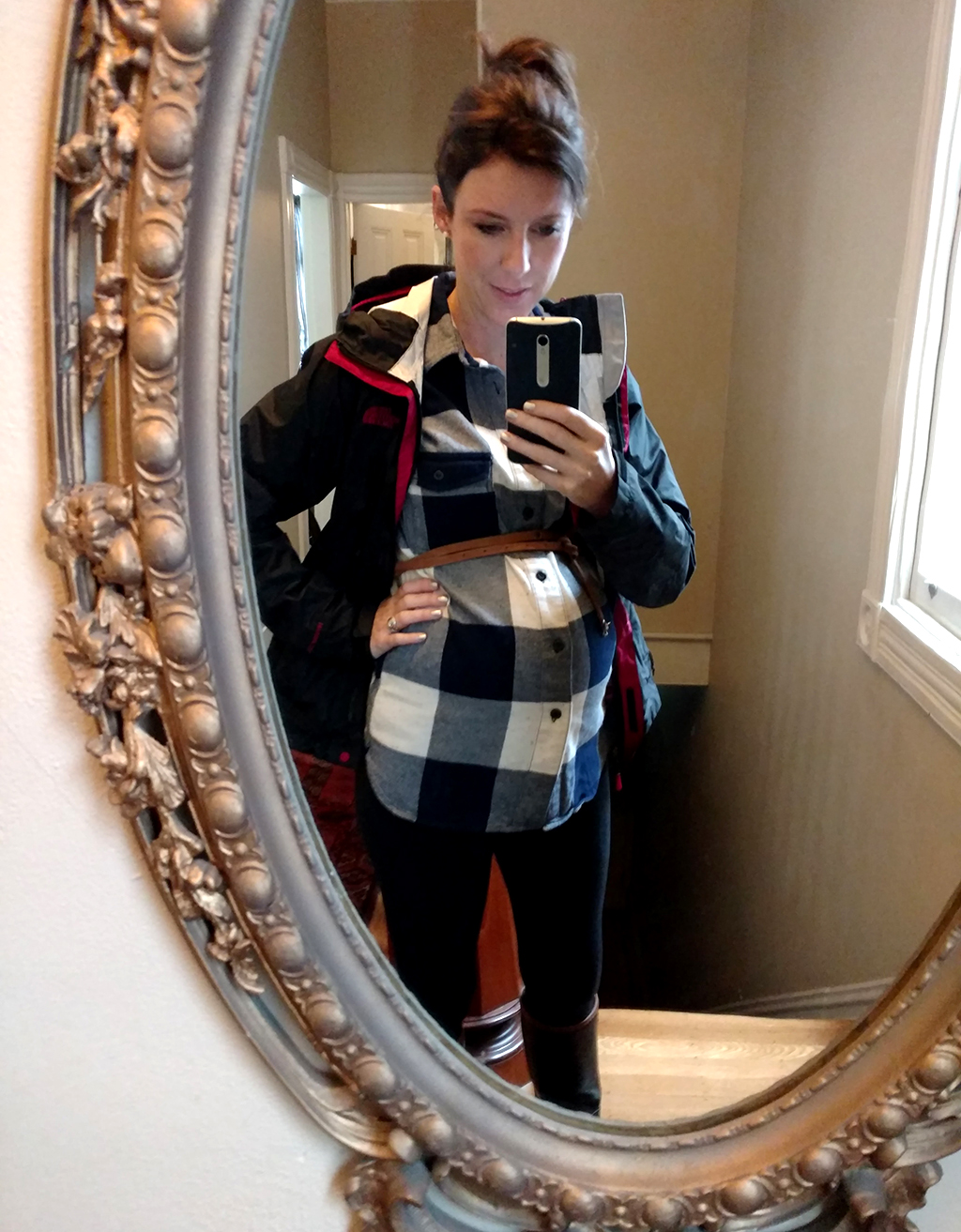 10. St. Patrick's Day
I've been so lucky to inherit a floating pool of maternity clothes from my sister and her friends. Included are two Motherhood and Maternity crepe dresses that are my favorite things ever. I wore the sleeveless black one all through New Zealand and now this olive green "military" number. More maternity clothes that aren't cotton jersey, please!