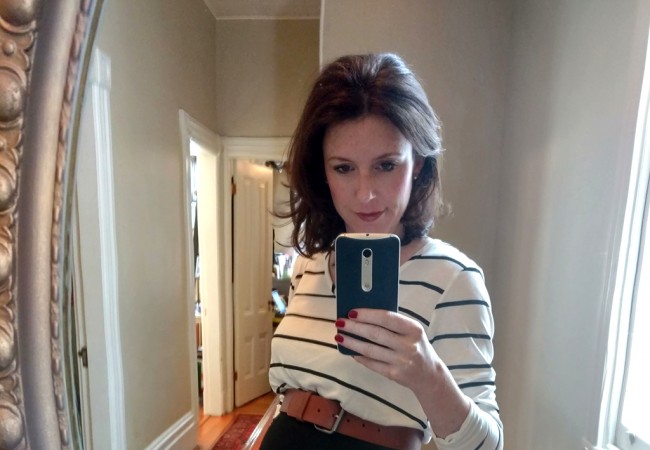 5 Work Outfit Ideas for 5 Months Pregnant
I'm getting bigger and bigger every day! The last couple weeks have included some serious bump growth and a lot of business meetings as I head quickly toward month six.
1. Cross-country business trip
Two five hour flights in two days for a client meeting required a seriously comfortable flying outfit. This black maternity shirt dress was my go-to in New Zealand. Paired with stretchy leggings, Cole Haan wedges, a scarf, a wrap belt and sexy compression socks.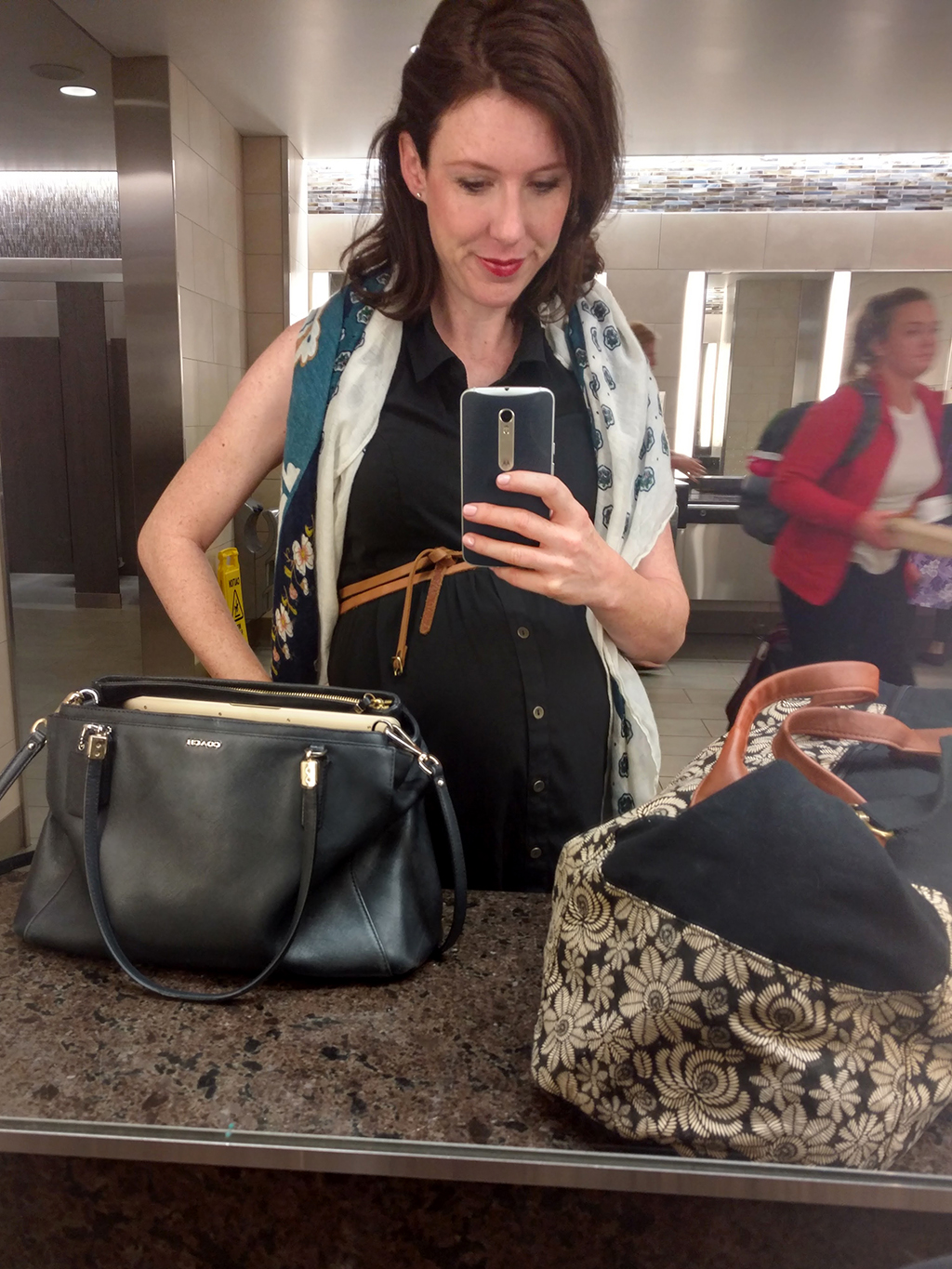 2. New client meeting
Green sweater dress from Forever 21 with a wrap belt. Brown J Crew cardigan, black tights and black patent pumps.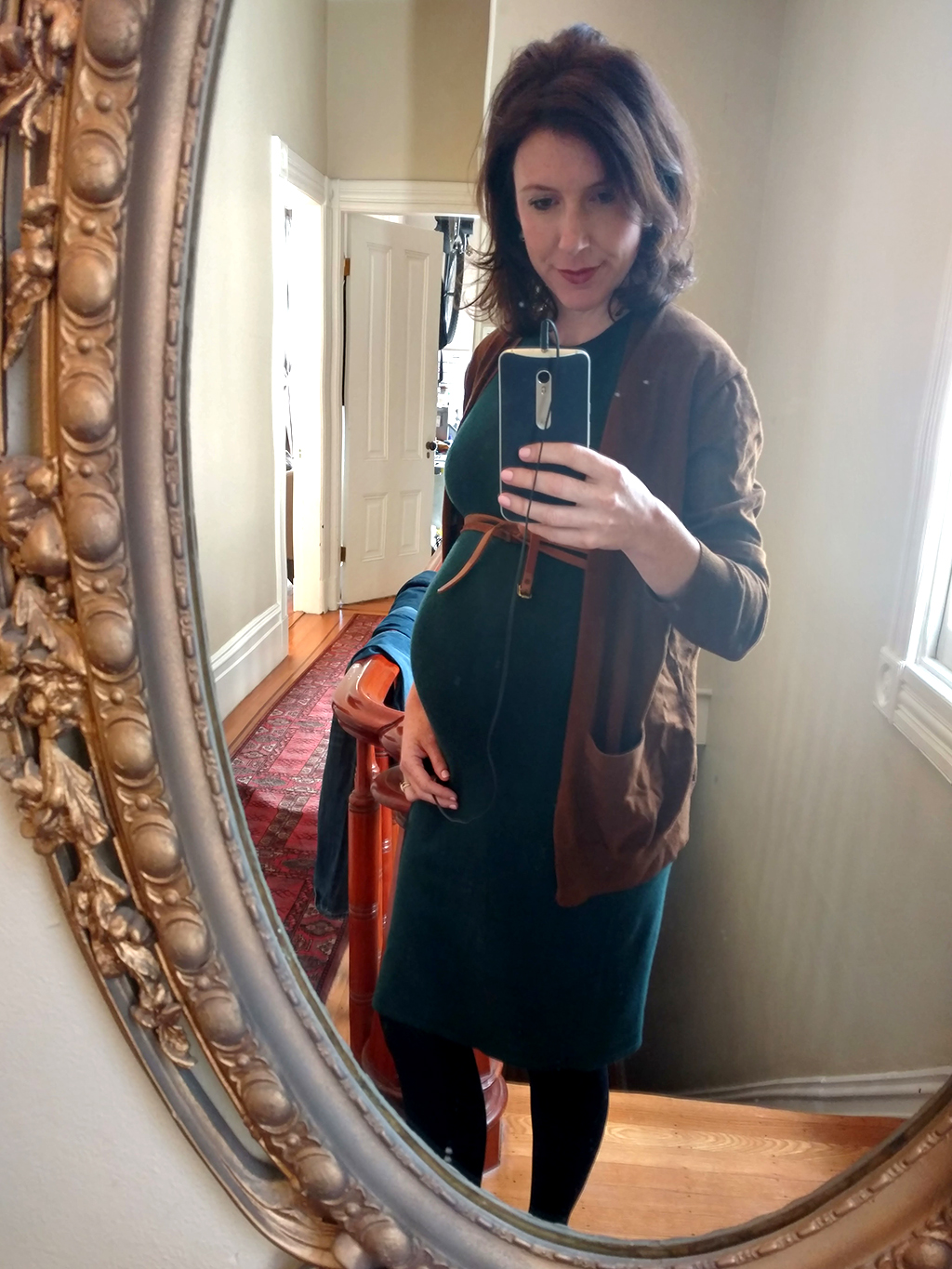 3. Pitch meeting on Sand Hill Road
I bought this DVF wrap dress on super sale a few years ago, even though it was a couple sizes too big for me. It's come in handy lately!  Just what I needed for a fancy pitch session to a possible new client.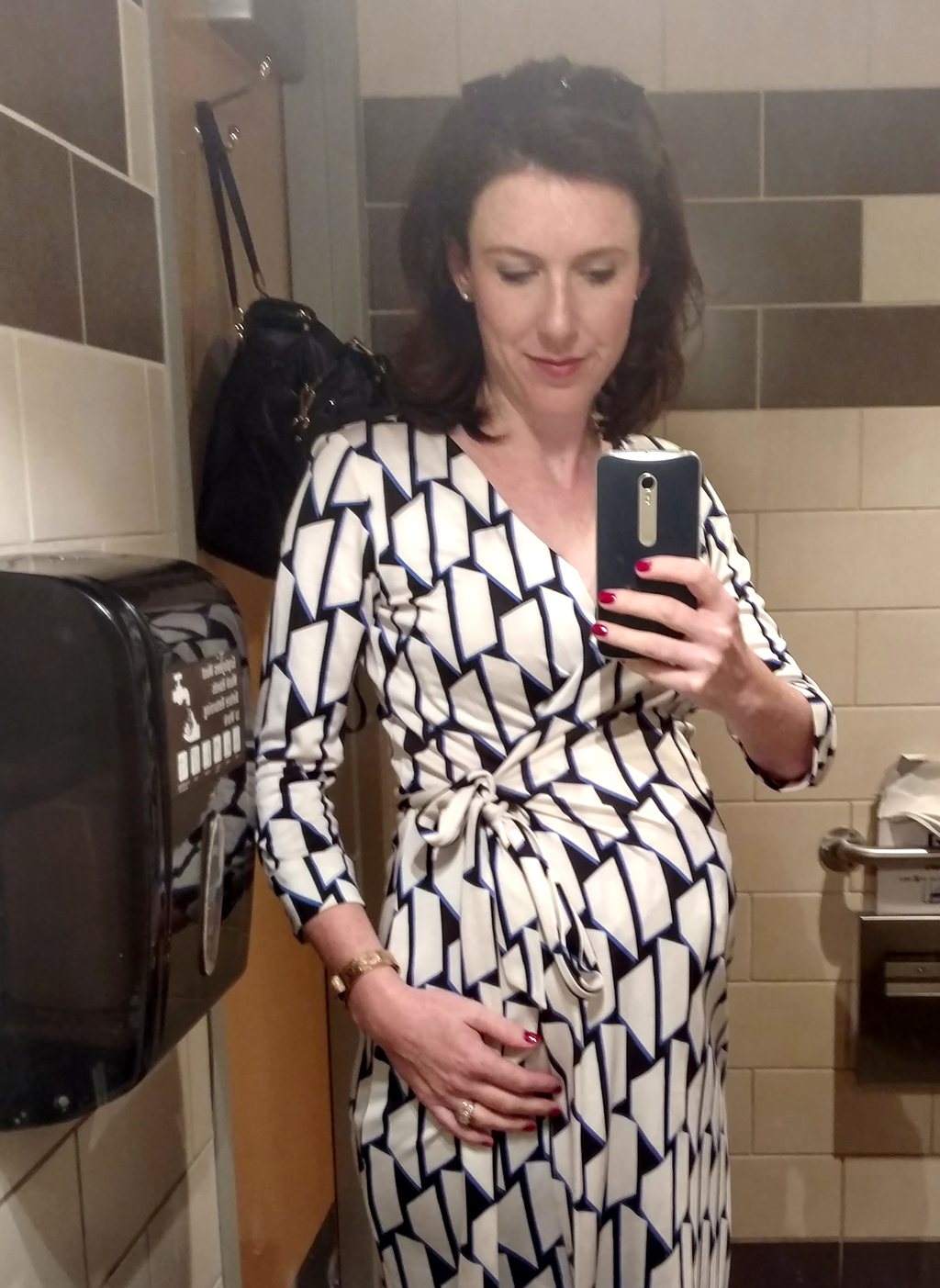 4. Coffee with a subcontractor
This ASOS maternity midi skirt is becoming my go-to wardrobe piece. Really cute paired with an ASOS maternity breton top and belt (ah! remember when I could wear this belt three more notches in and on my actual waist?).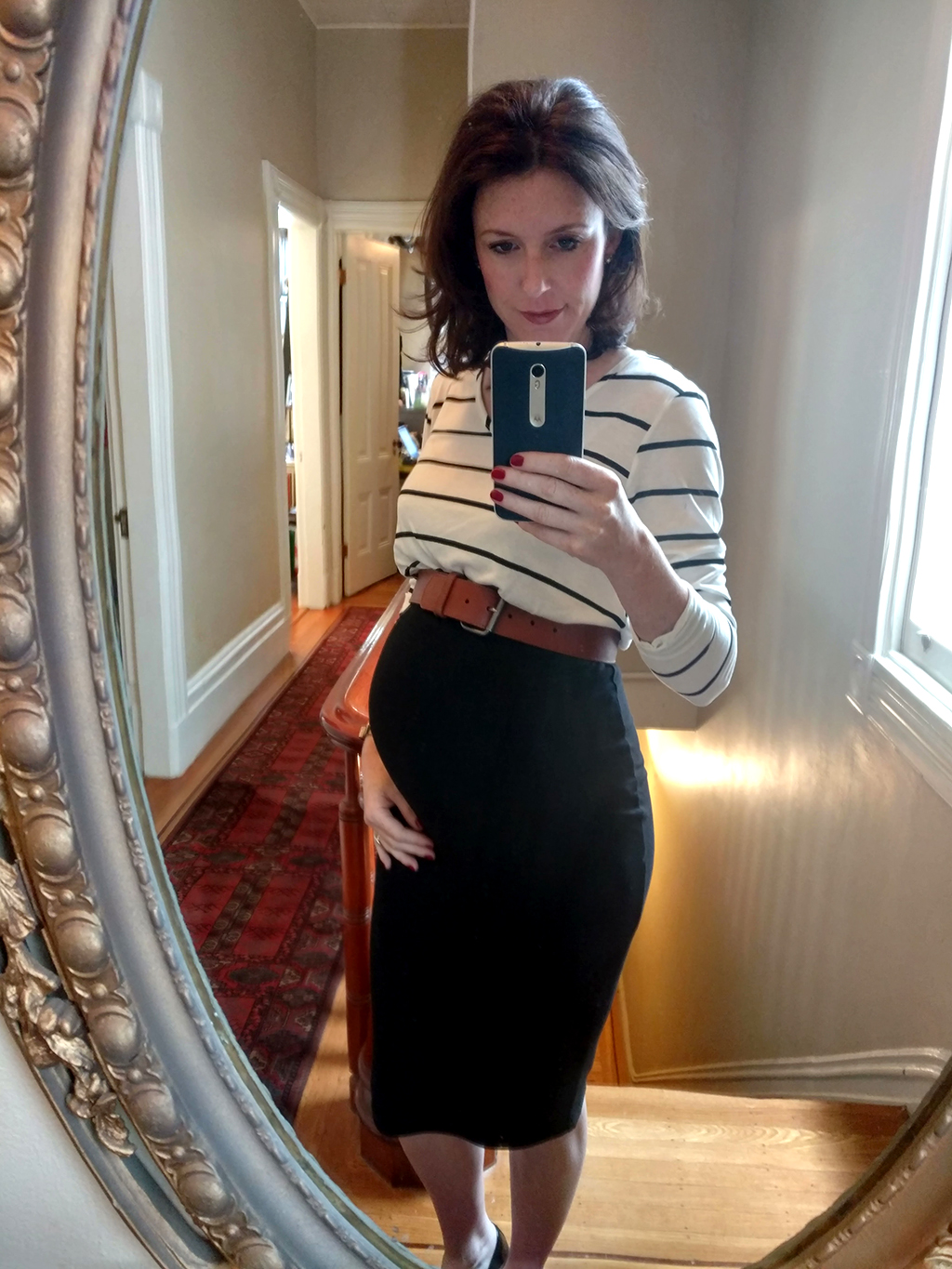 5. Networking luncheon on reproductive health innovation
Same skirt and belt, but this time with a favorite sleeveless blouse and my hot pink Ted Baker coat.