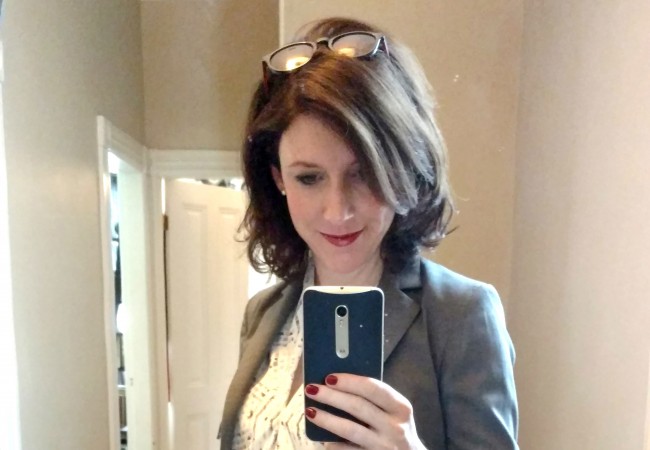 What to Wear: 8 Maternity Outfits for 6 Months Pregnant
Just barely six months pregnant now and the bump has quickly grown to the size of a not-so-subtle smuggled basketball. Strangers love asking me if I'm due soon. I love the attention! I've almost completely given up on pants (far too itchy) and have started to tap into the stash of hand-me-down 3rd trimester clothes already. According to my doctor, the 20lbs I've gained is perfectly normal and just appears extra large on my small frame. Lots and lots of kicking for our baby girl to be.
1. Running Errands
I walked to the post office and to Old Navy to return some clothes in my favorite black maternity shirt dress, wrap belt and Gentle Souls shoes.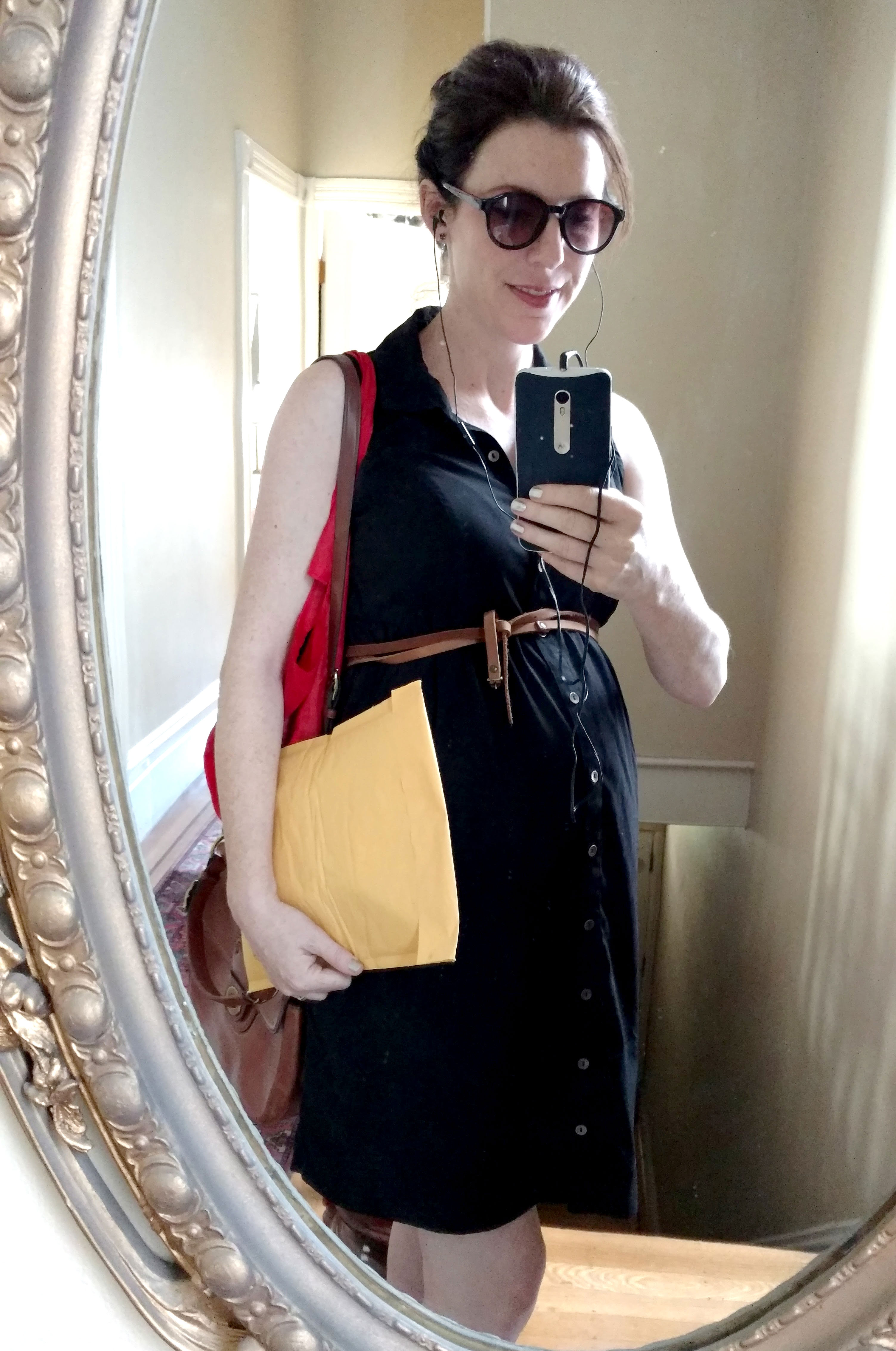 2. Prenatal Yoga

Weekly prenatal yoga classes at The Mindful Body are my favorite for stretching out my back and also because I always get a hamburger for dinner after! Maternity yoga pants from Old Navy, sneakers and a passed-down maternity tank top.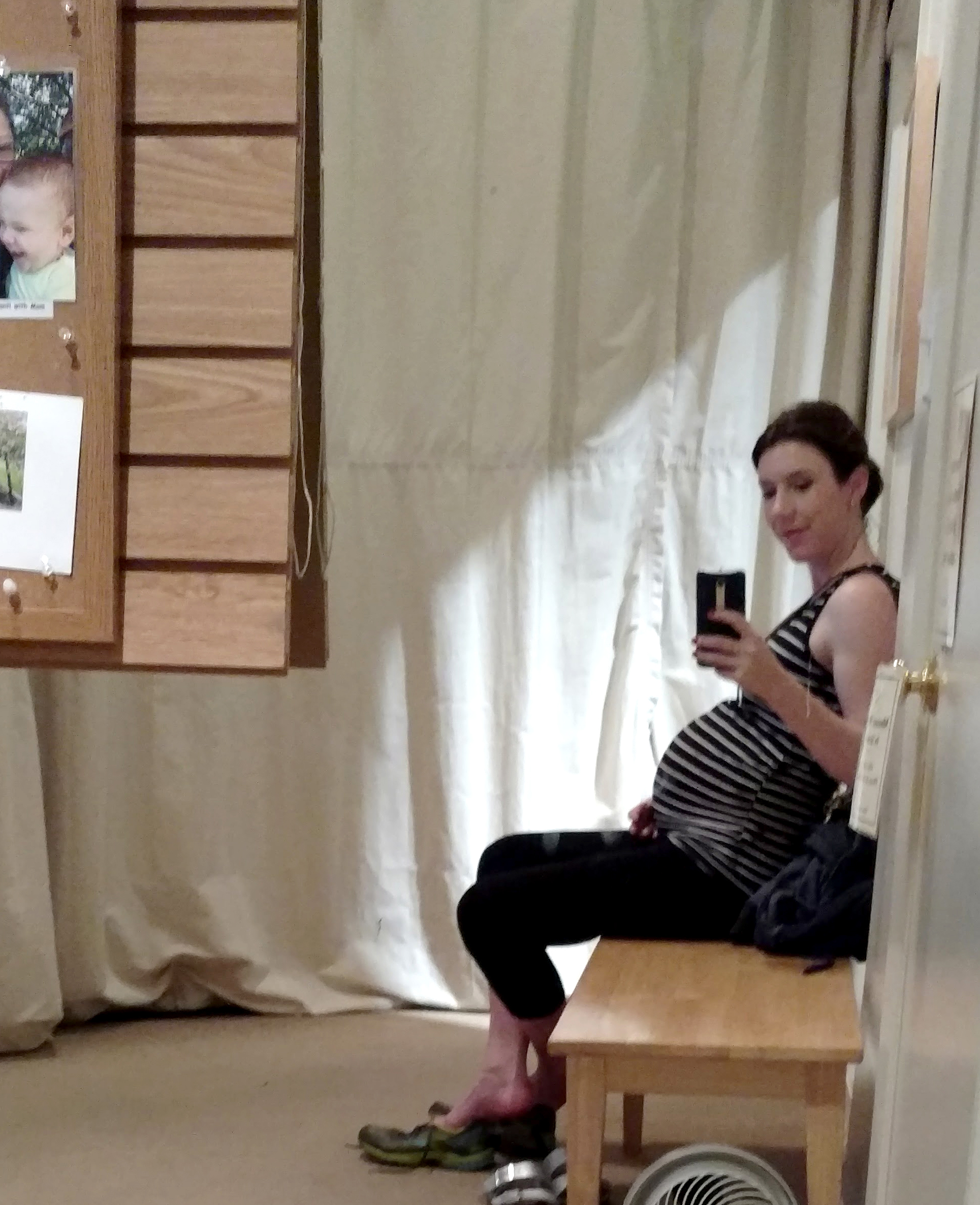 3. Date Night at the de Young Museum
Rob and I went out after my Girl Scout meeting Friday night to the de Young Museum and dinner. This chambray maternity dress is brand new to me but I think it will only last another few weeks in rotation. Black maternity tights and flat brown boots.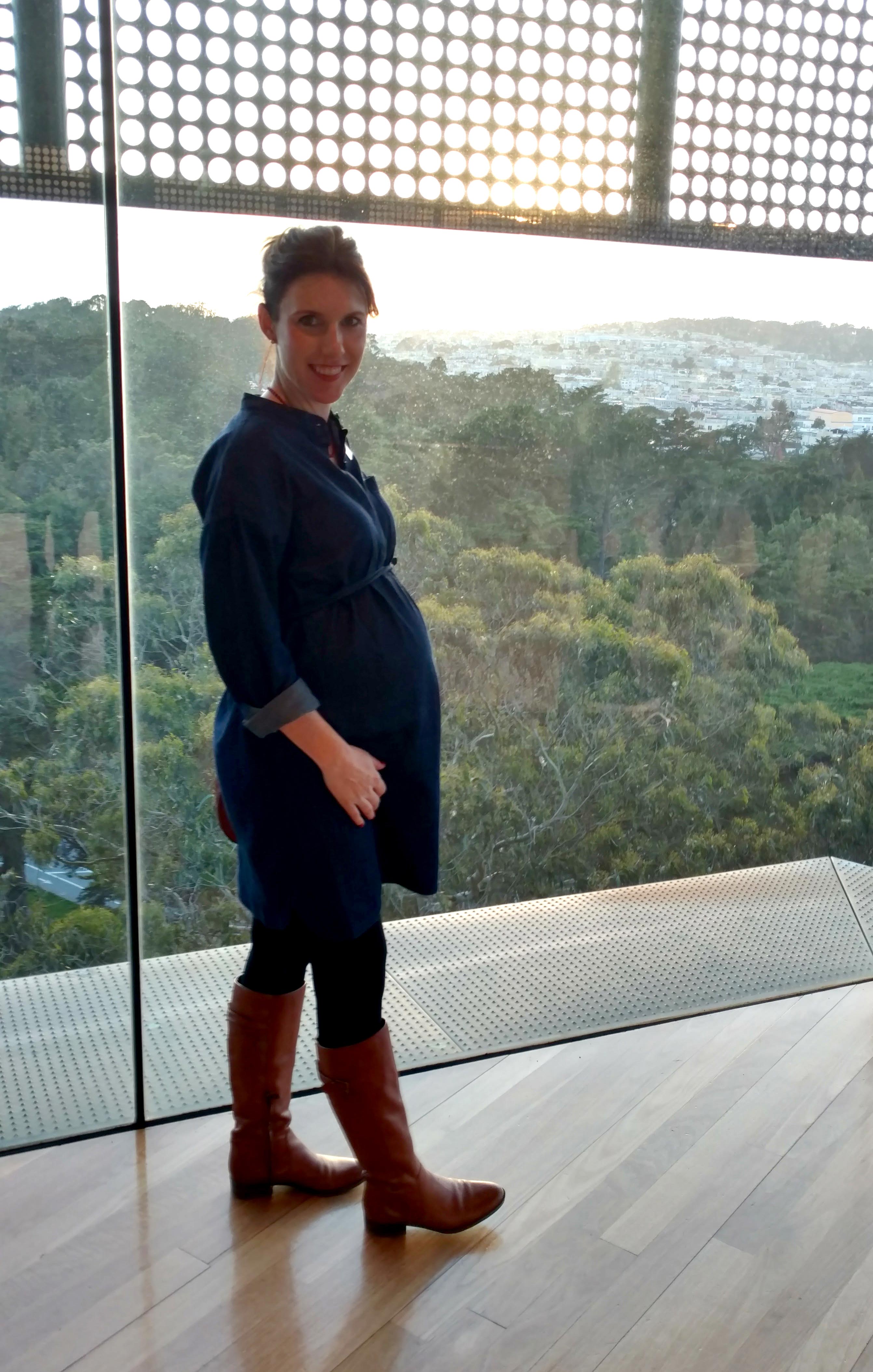 4. Couch Shopping with Margaret
I quickly discovered that the sitting part of couch shopping was fine but the getting up was a bit problematic. However, I do think our salesman at EQ3 found a special deal for us due to my "delicate" state!  Hand-me-down maternity boyfriend jeans, a striped henley from H&M, scarf and flat slip on shoes.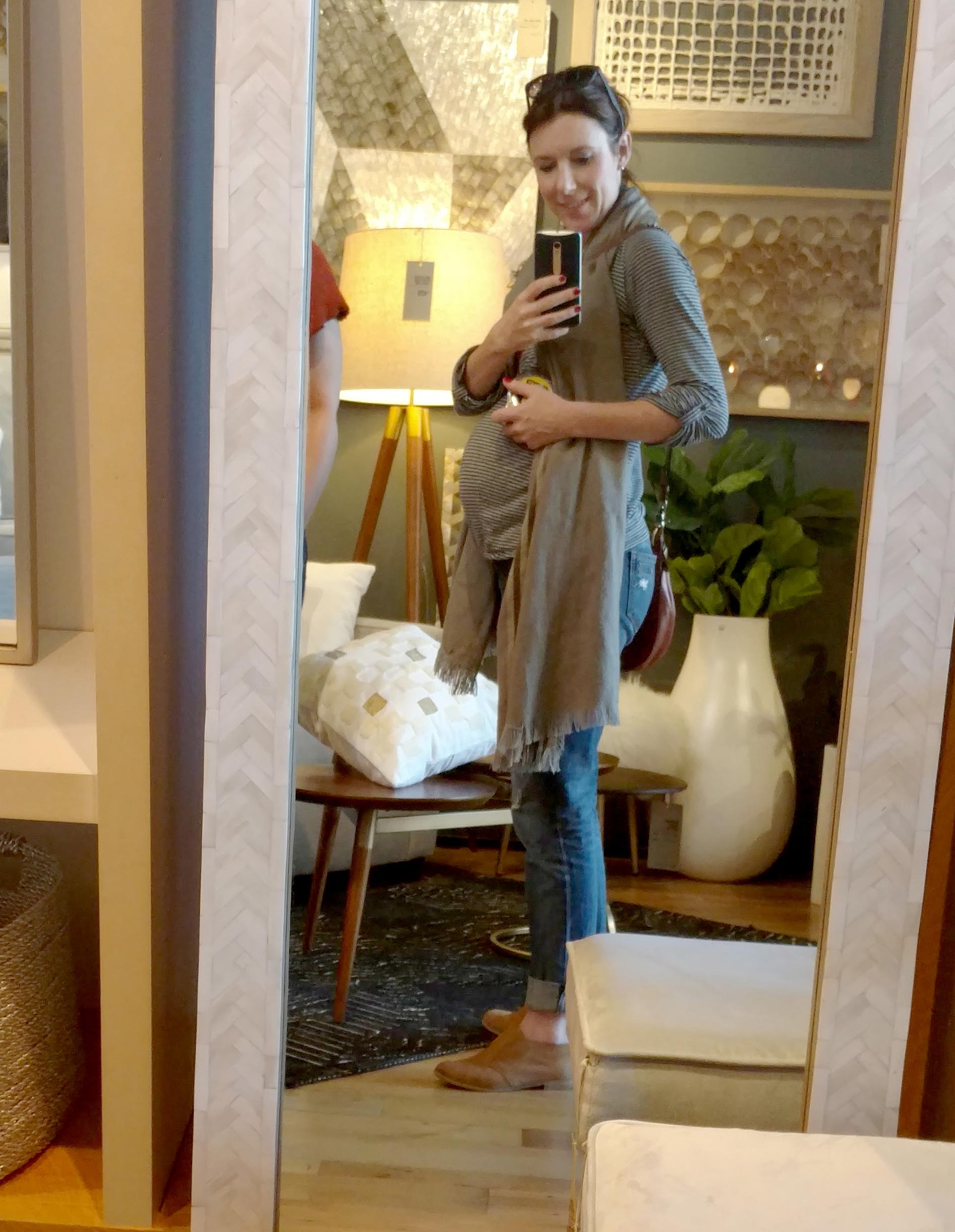 5. Dinner Party in Bernal Heights
Our friends with a 15 month old invited us over for a takeout dinner at their lovely home Saturday night. Maternity pencil skirt, green silk tunic blouse, gray pearls, woven belt, black wool coat and Cole Haan wedges.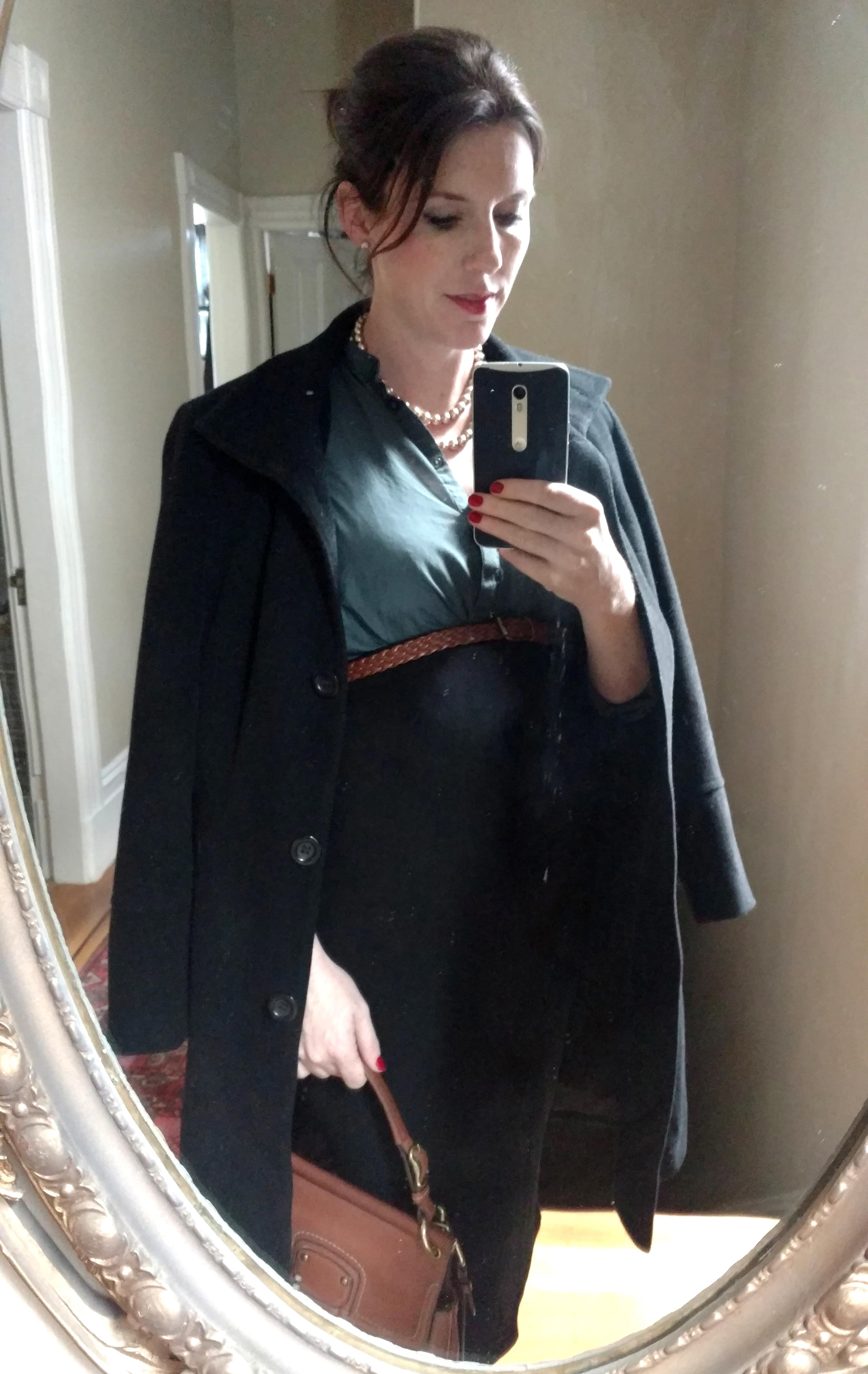 6. Ev's Third Birthday Party in Palo Alto
This blue and white striped maternity dress was one of Jean's favorites and I think came from Target originally. Paired with a boyfriend cardigan, woven belt, scarf and tan wedge sandals.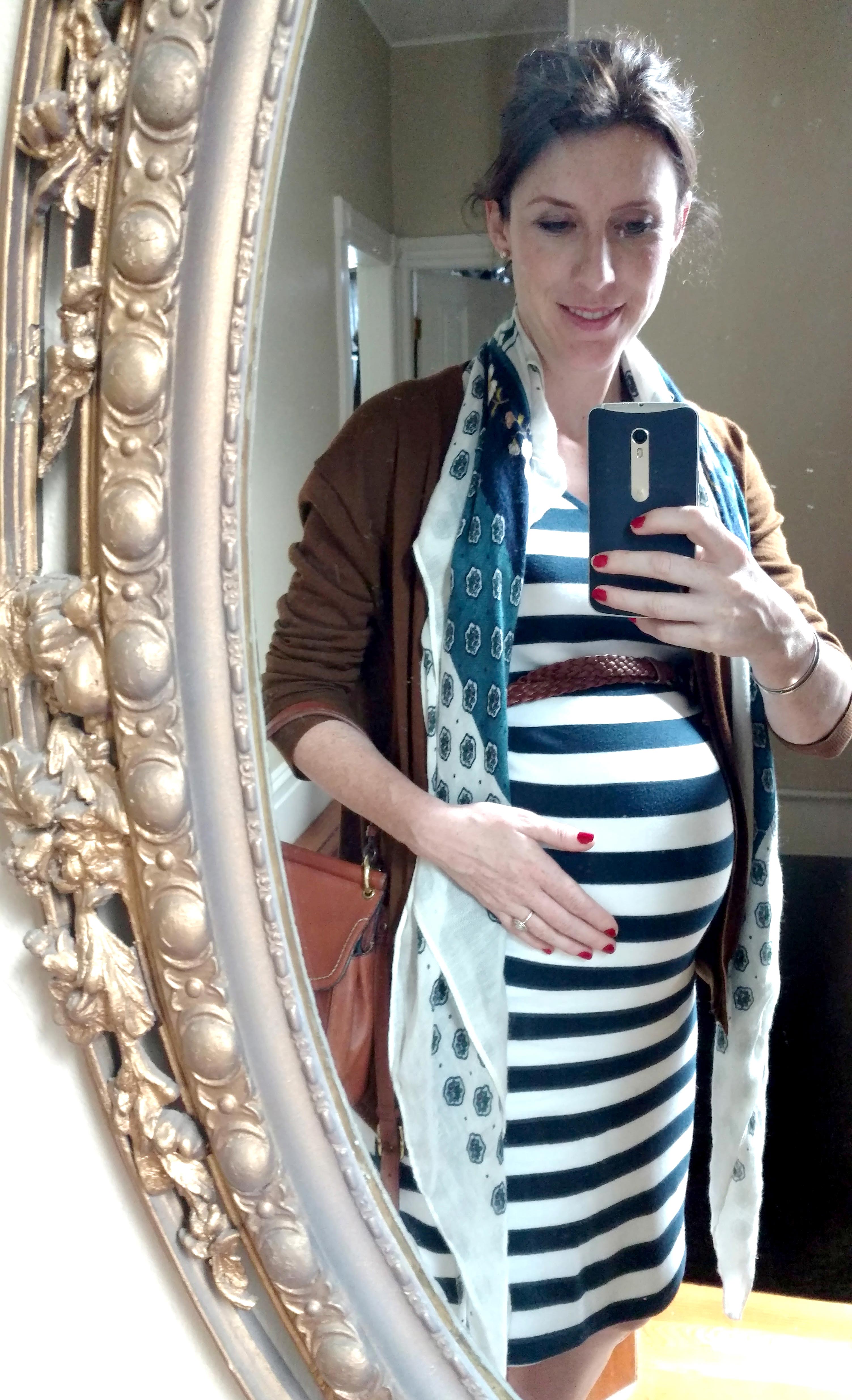 7. Client Meeting in Hayes Valley
Another favorite passed-down maternity dress in stripes from Target, this time with gray and white. Boyfriend cardigan, woven belt, scarf and gold Gentle Souls shoes.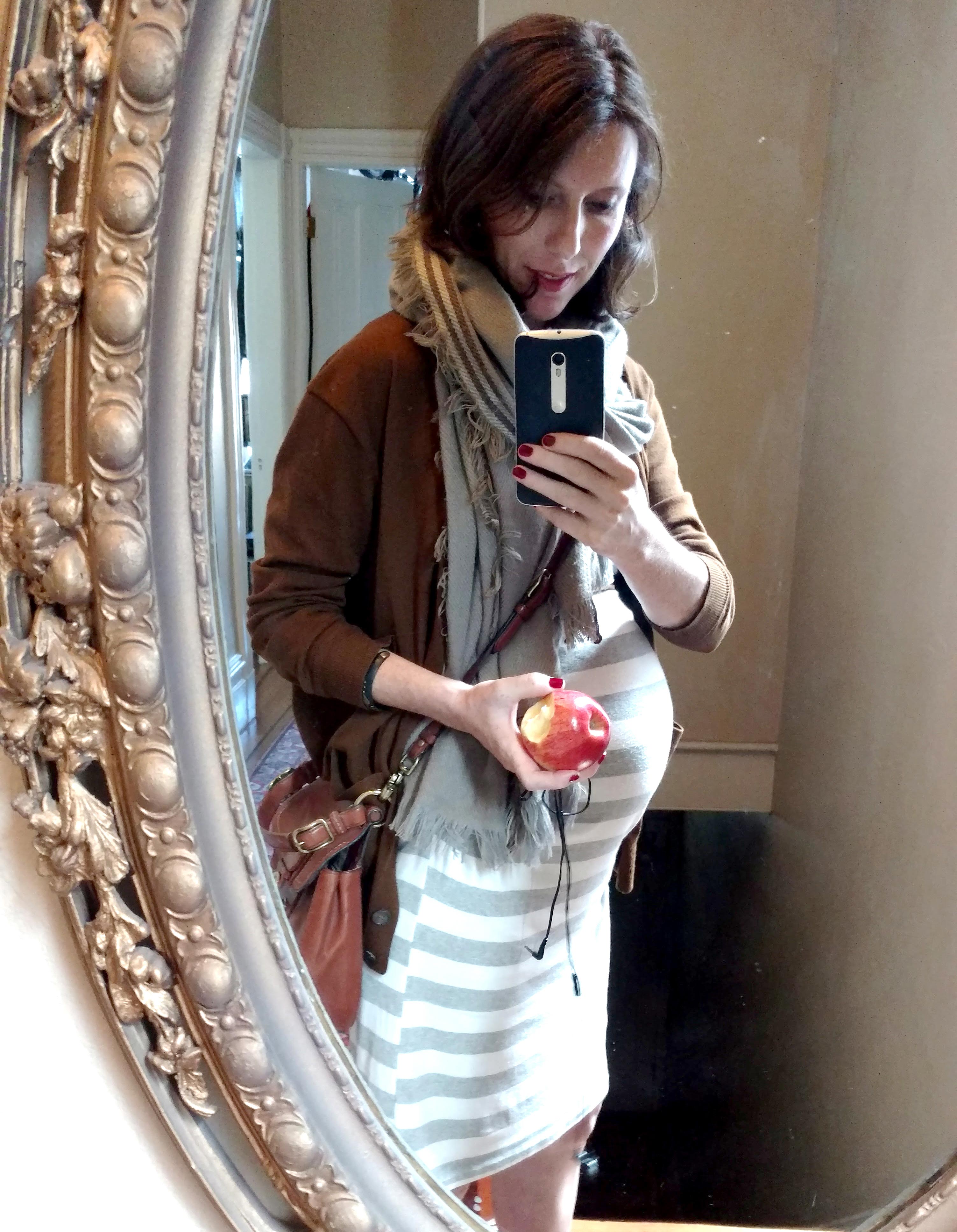 8. Networking Coffee in SOMA
Nothing here is actually maternity, surprisingly. Black leggings from Bloomingdales, a swing tank top that has exactly the right pleat, Club Monaco blazer and flat boots for a rainy day of meetings in the city.