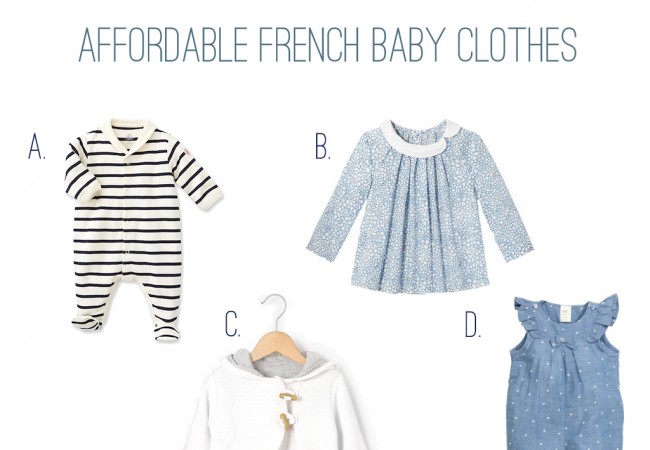 Buying French Baby Clothes in America
The French do many things well: pastry, wine, commiseration and baby clothes in particular. When visiting France over the years, I stocked up on adorable classic items from inexpensive places like Monoprix to bring back to friends and family. You can view many of them online – alas, most shops don't ship to the US.
So, when it came to building my own baby registry, I went on the hunt for French items to add to the list. I found a couple options and one real gem! And – lucky you – they're all having sales right now: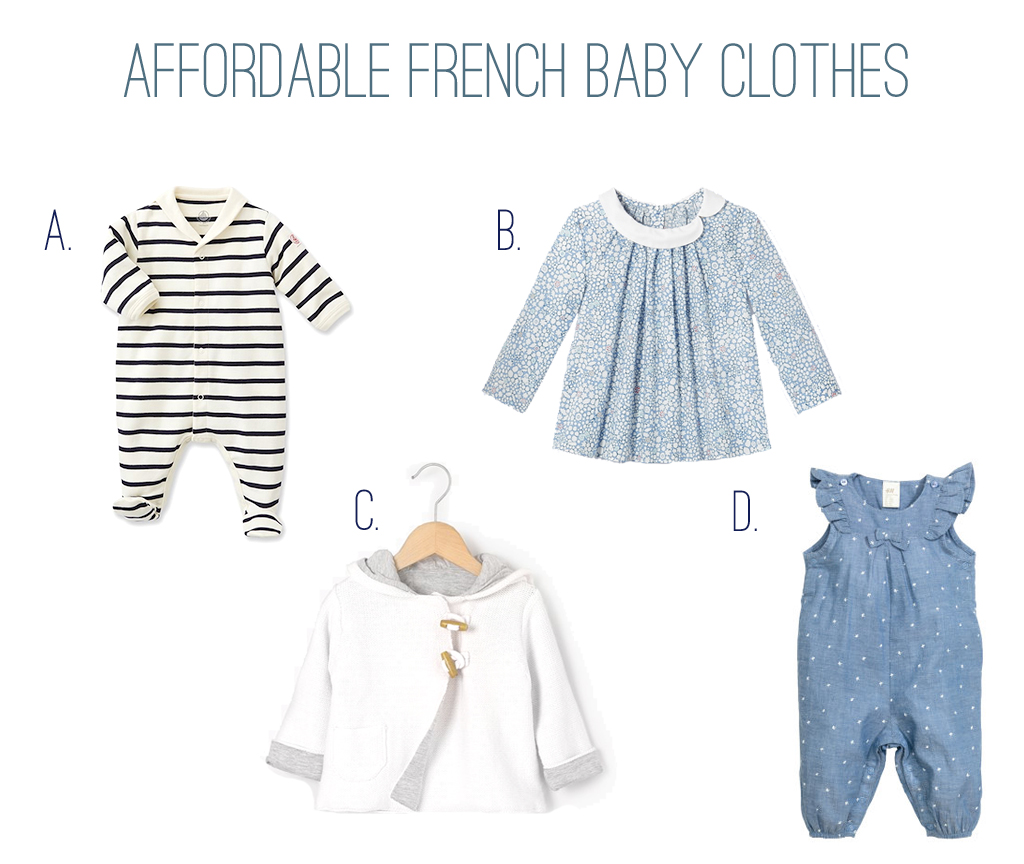 A. Petite Bateau is too expensive in my book to be sensible for fast-growing and messy little ones. Check out their clearance section and big sales for the occasional deal on well-made basics.
B. Jacadi is also in the pricey boutique end of the spectrum but a bit more manageable. Lots of classic looks with details like smocking and Liberty of London prints. Check out the sale pages first to avoid sticker shock.
C. La Redoute is the jackpot! Prices and selection close to Monoprix and lovely designs. They offer free US shipping if you purchase over a set amount and everything is currently 40% off. So many adorable items.
D. I know! H&M is not French, and Stockholm is a not-short 24 hour drive from Paris. Still, many of their designs carry the same European chic as the French brands if you squint hard enough. Available and easy in the US.
E. A great find from reader Shelly! Absorba is an affordable French line available on Amazon with Prime shipping even. Love the seersucker romper and the oh-so-French concept that your newborn needs a pink hooded cape.
Am I missing your favorite source for French baby clothes?