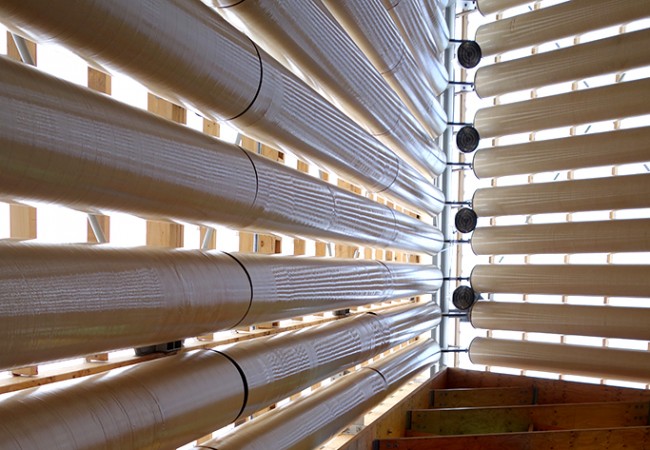 A Week Working in Christchurch, New Zealand
Rob and I spent a week working from Christchurch, the earthquake-devastated commercial hub on the east coast of New Zealand. We spent most of our time in our Airbnb house on Clyde Road – which was gorgeous!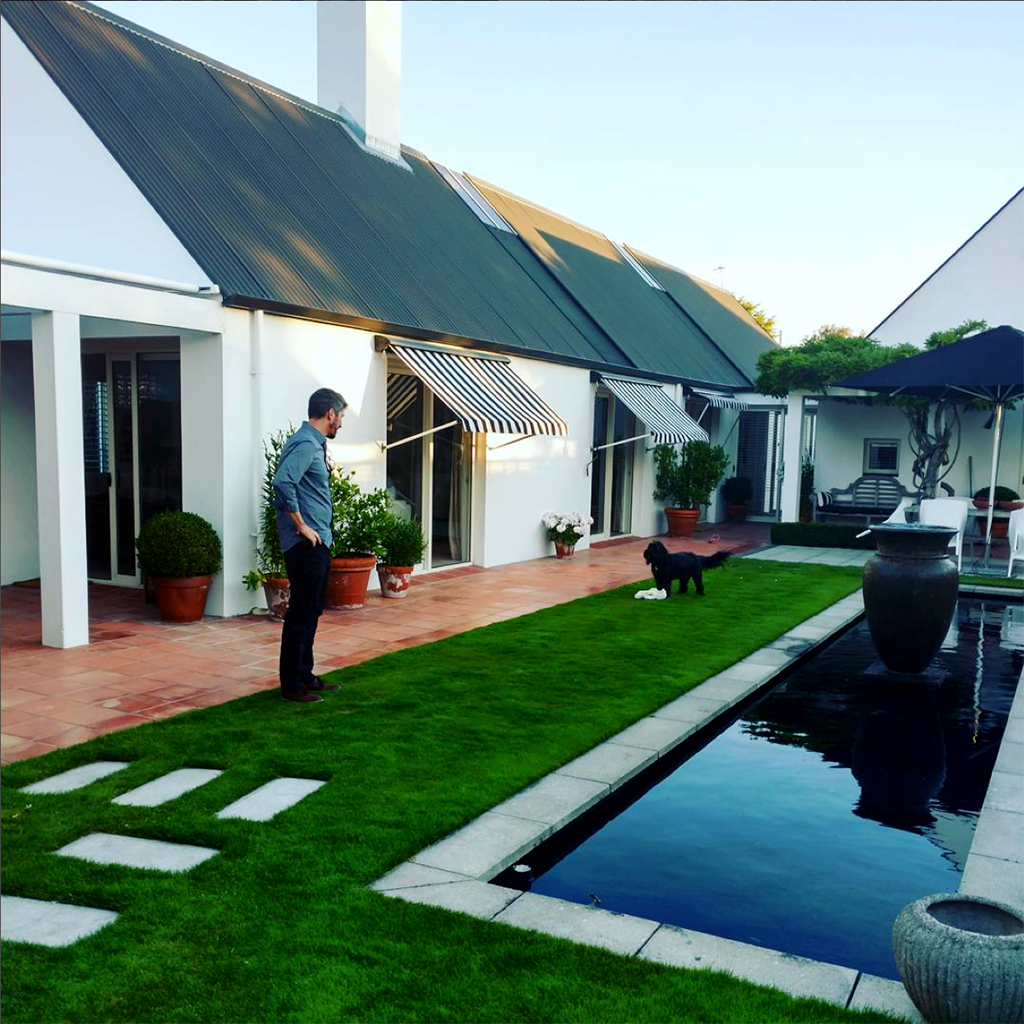 Airbnb is extra helpful in Christchurch because many of the downtown hotels were destroyed in the earthquake 5 years ago. Much of the city's early rebuilding has happened in the residential neighborhoods. Our generous hosts provided us with a nice breakfast every morning and we used their kitchen to make simple lunches while taking Skype calls.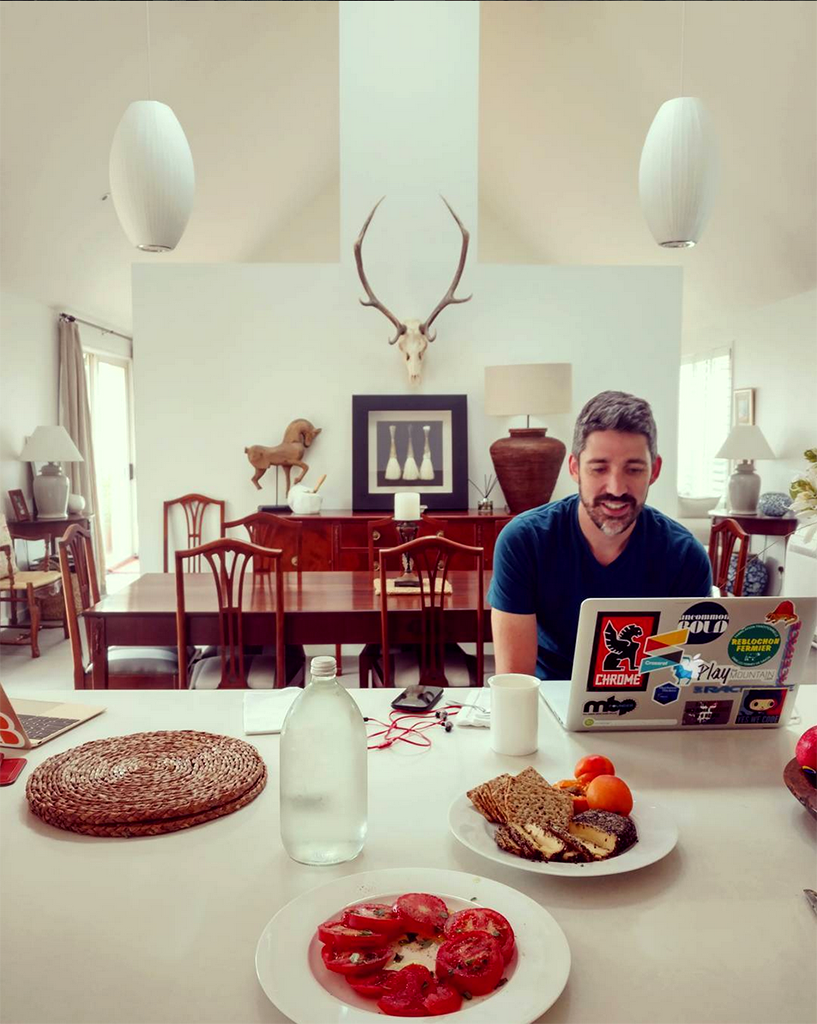 There was a beautiful vegetable garden in the back full of herbs.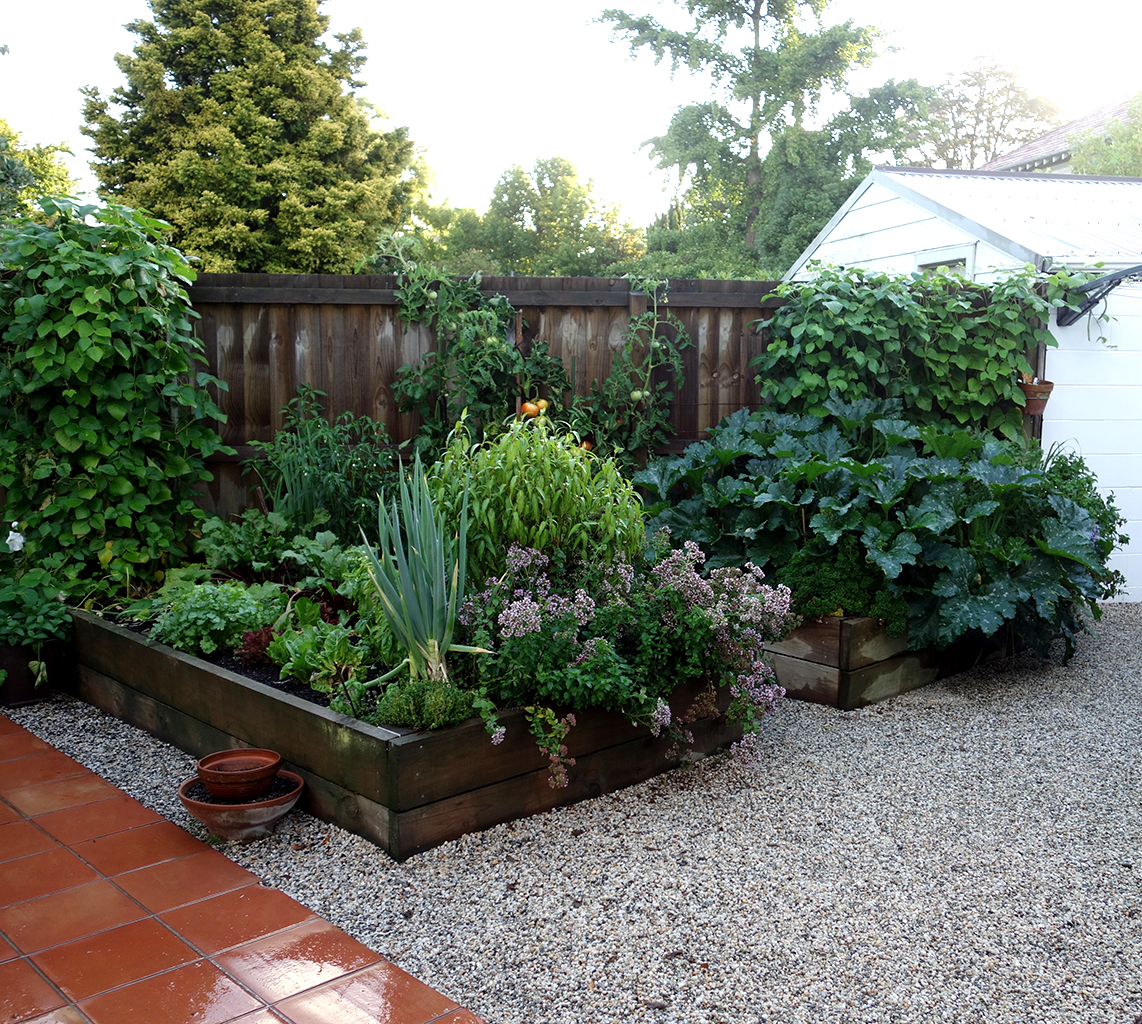 We couldn't have asked for a prettier (or nicer smelling) place to spend about 80% of our time in Christchurch inside working! Total #GOALS kind of place.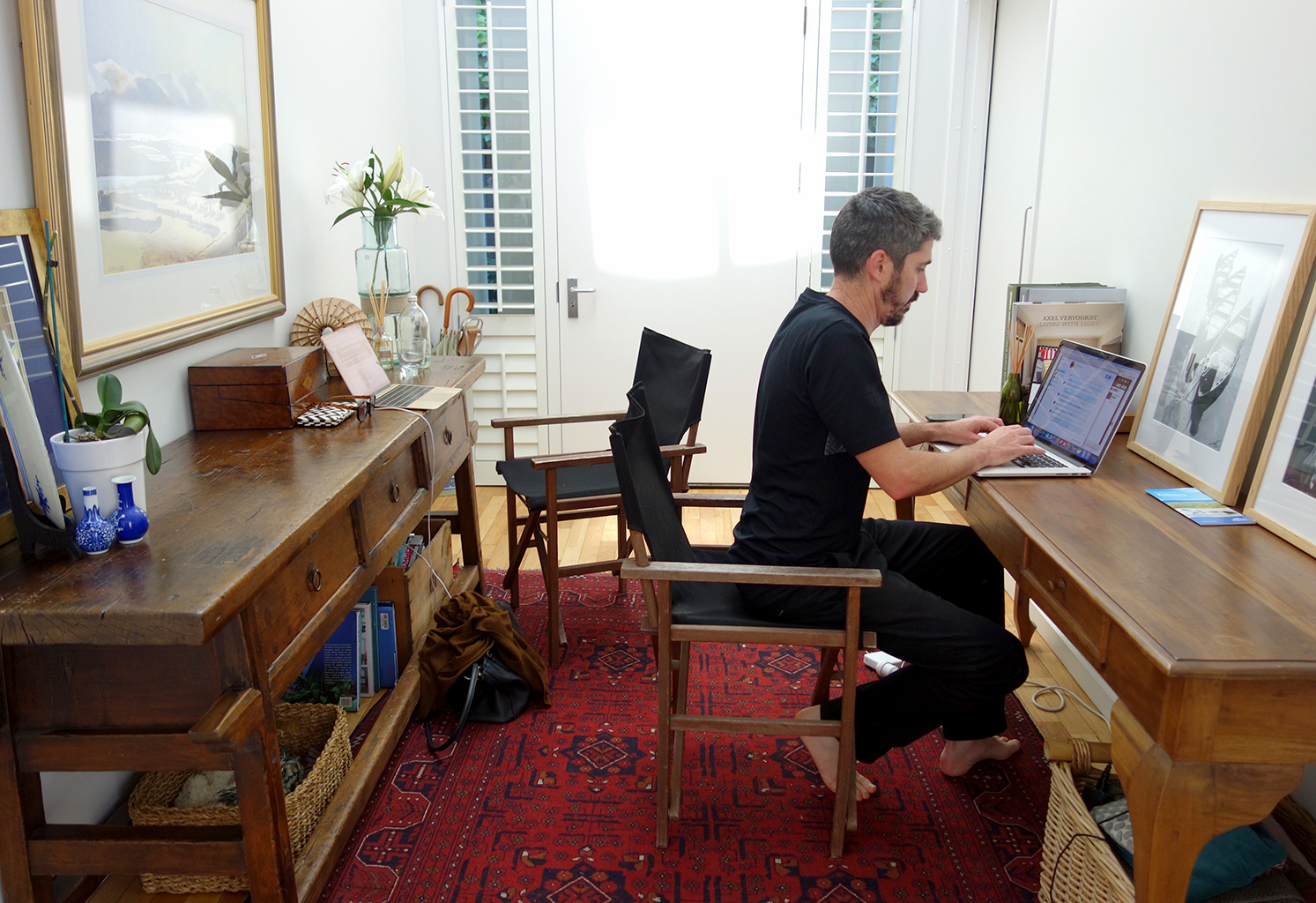 Downtown Christchurch is a bit shocking when you first see it. There are big gravel lots everywhere, the foundations of demolished buildings, which make parking easy. Lots of murals on the sides of buildings, both abandoned and new. It kind of reminds me of Austin, TX.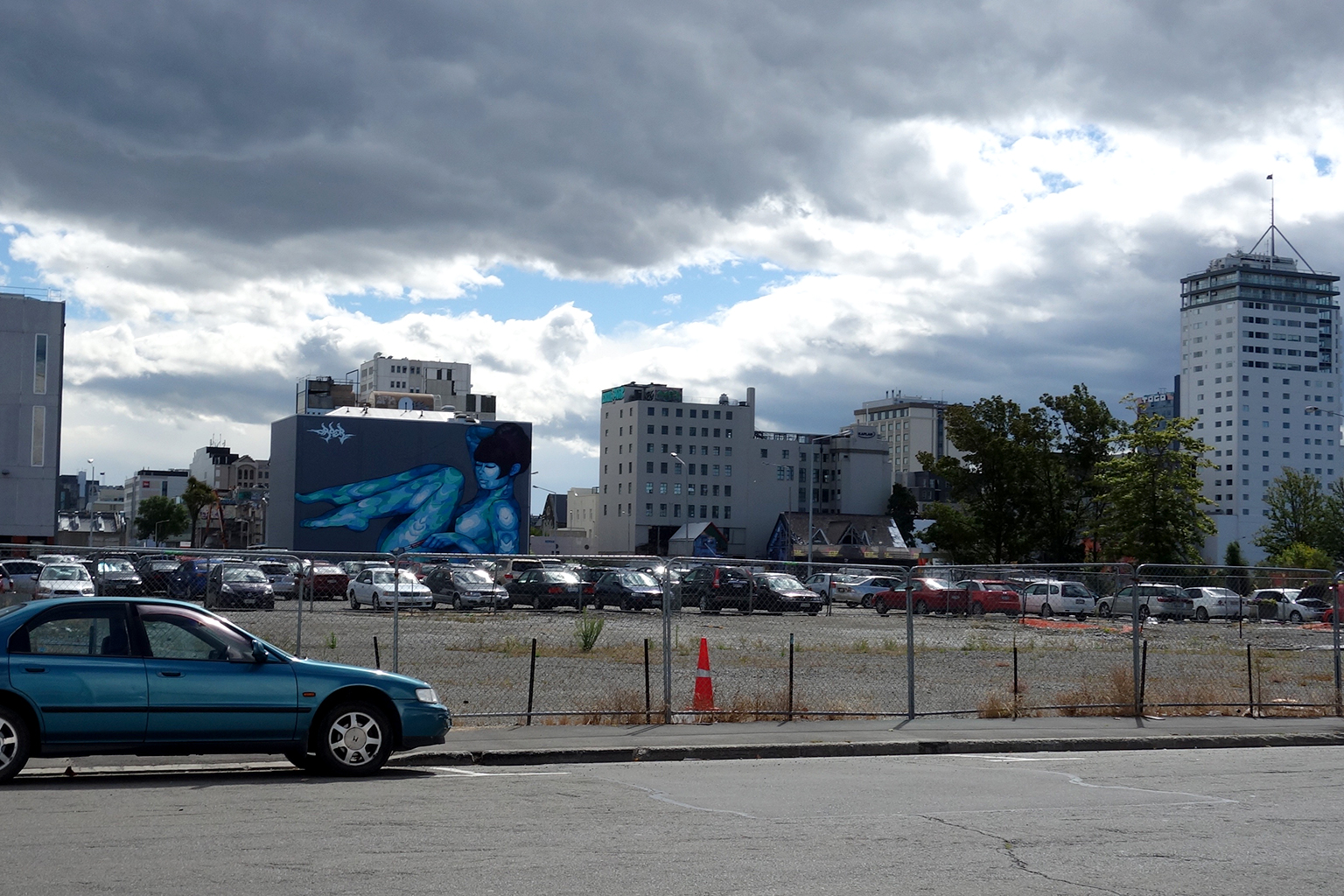 Cranes and signs of rebuilding are everywhere in Christchurch. The downtown is surprisingly vibrant for how much damage there has been. I spent most my time in the "Innovation District" having coffee meetings at posh places like C1 Espresso, Black Bette and the incubator GreenHouse with local startup leaders.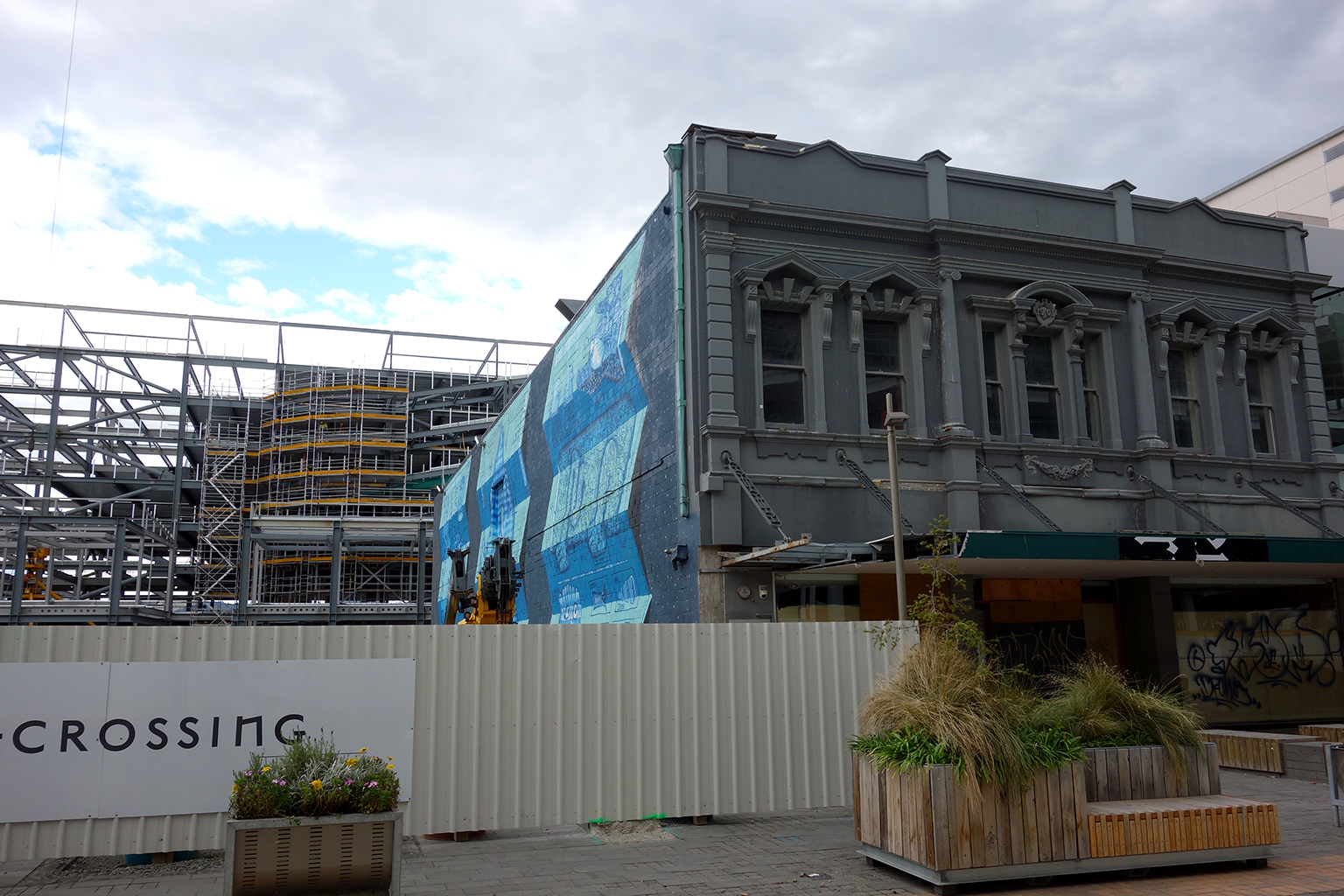 Rob and I had dinner at the famous Christchurch Re:Start Mall downtown one night. This temporary high street is made of shipping containers and food carts.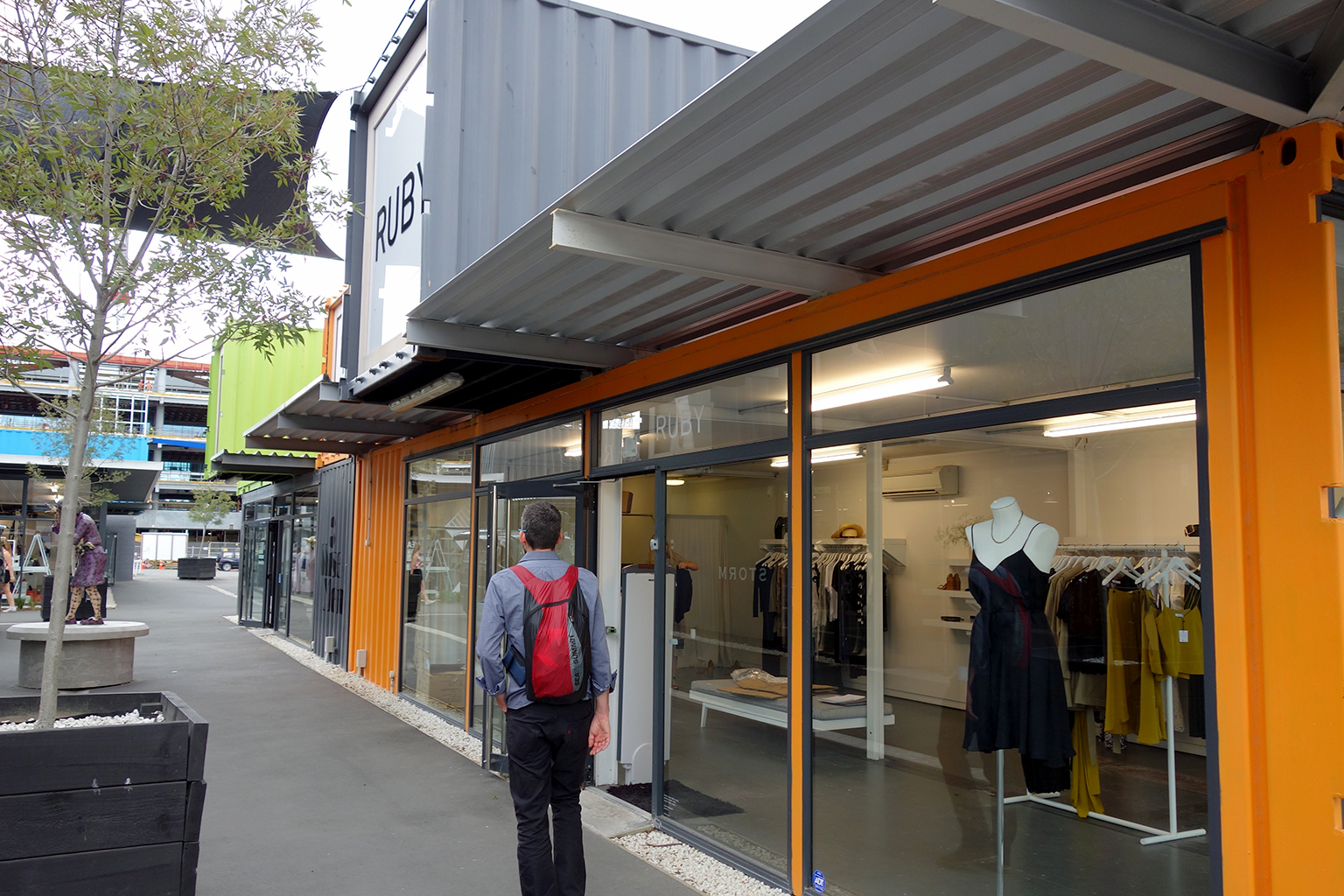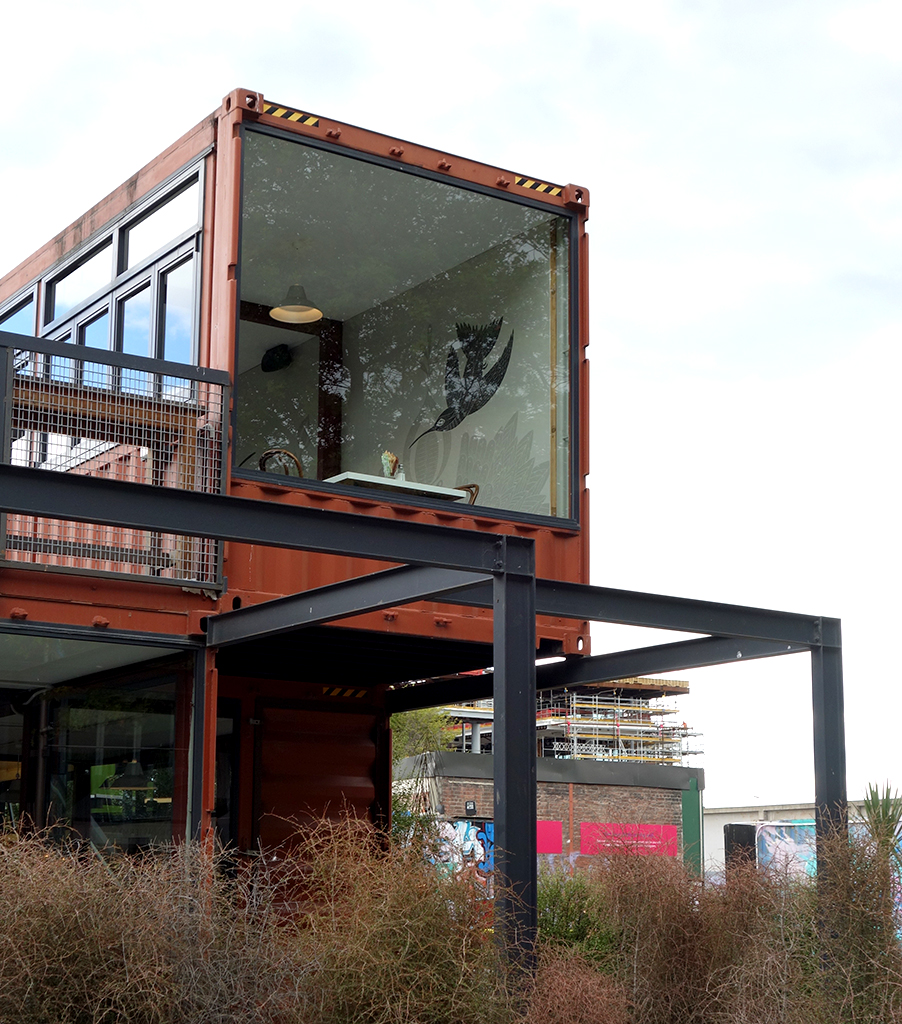 Shipping containers are the main architectural currency here. A few historic storefronts are being held up with shipping containers until it might make sense to build something new behind them. There were some old buildings being newly demolished just from the earthquake that Christchurch had a few days before we arrived.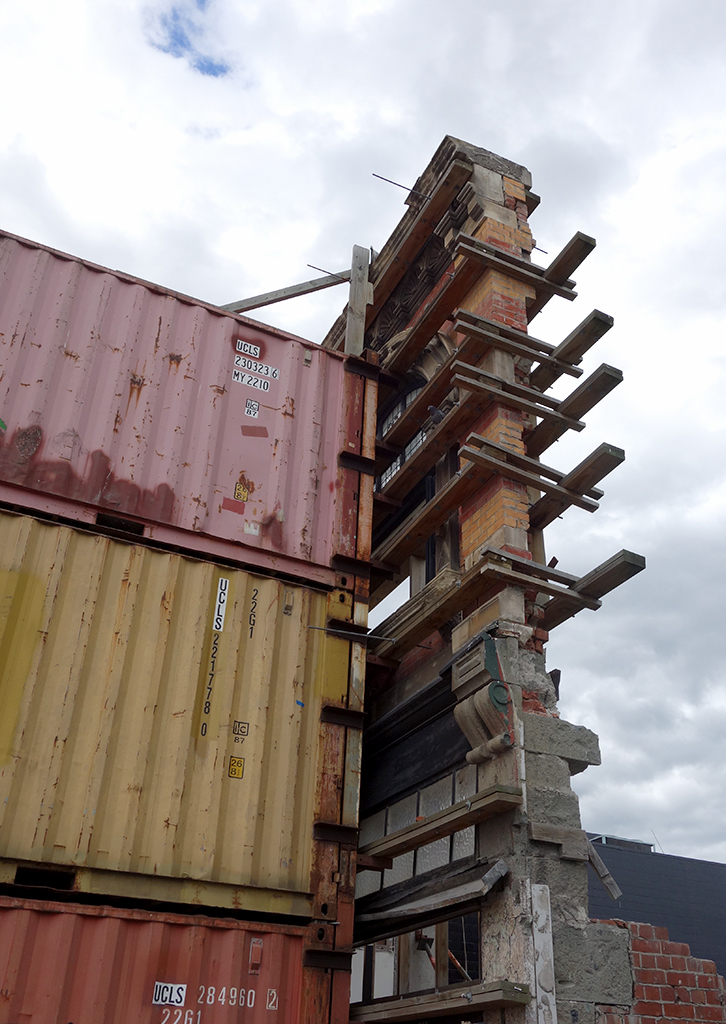 Christchurch also lost their central cathedral in the earthquake. A Japanese disaster architect built what is now known as the "Cardboard Cathedral" to replace it.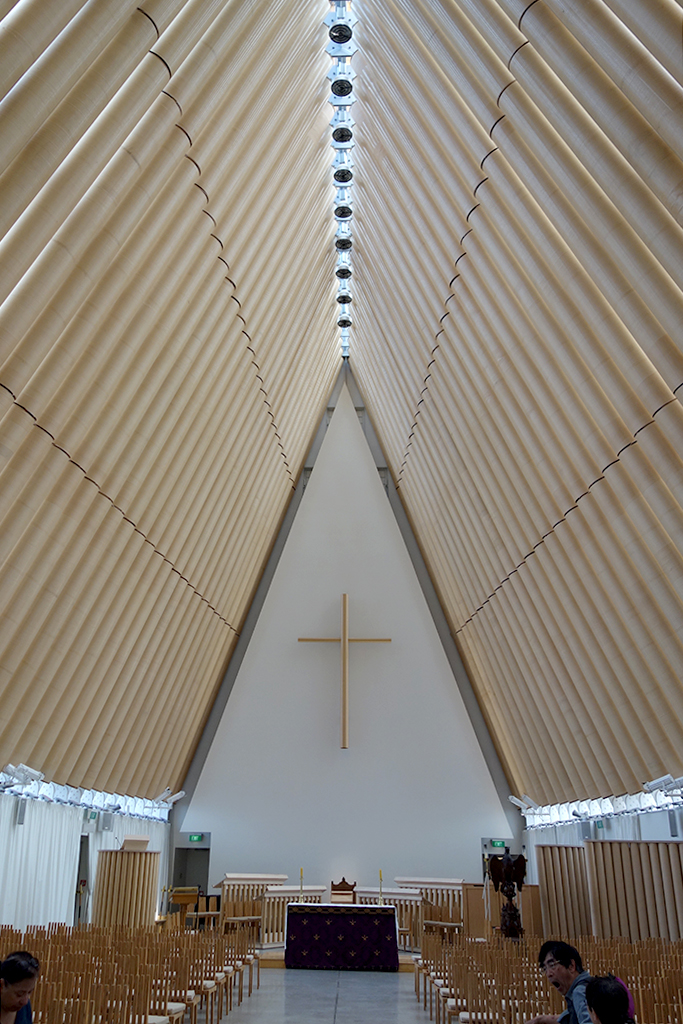 The church is designed out of cardboard tubes with local wood and is intended to last 50 years until the city can build a permanent cathedral.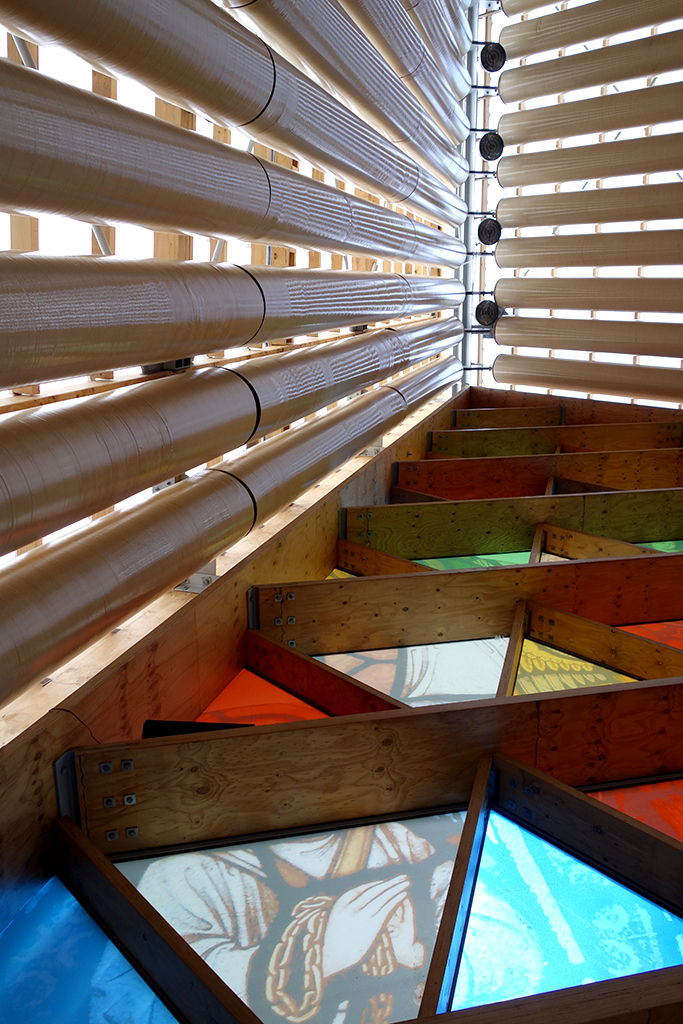 One night, I gave a talk to a group of female startup founders over at XCHC Exchange on the south side of town. I thought his outfit hid my pregnancy pretty well, but I fooled no-one!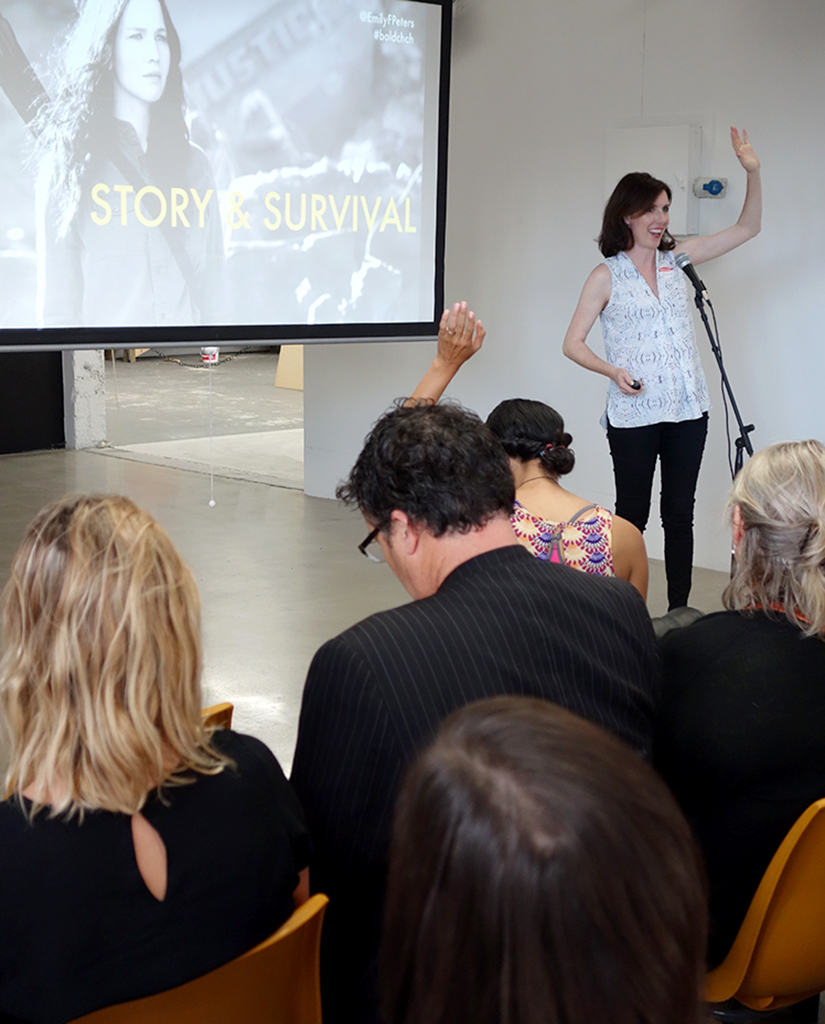 Gorgeous food and an energetic crowd of about 100 people – all organized by the very talented Ministry of Awesome in Christchurch.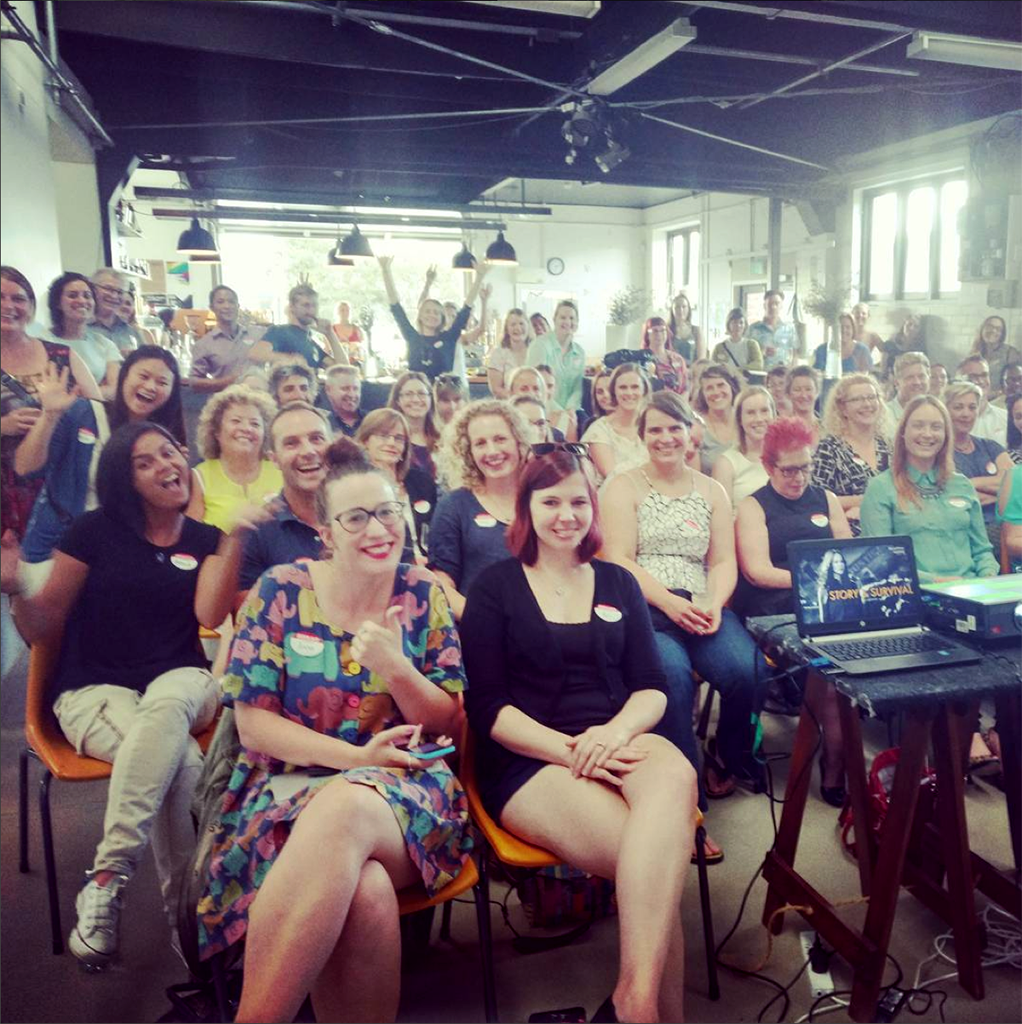 Our last night in Christchurch, Rob and I went to the local-favorite Pedro's Lamb stand for a tray of rosemary roast leg of lamb and potatoes in Merivale. They've been serving these up for 40 years in the exact same way.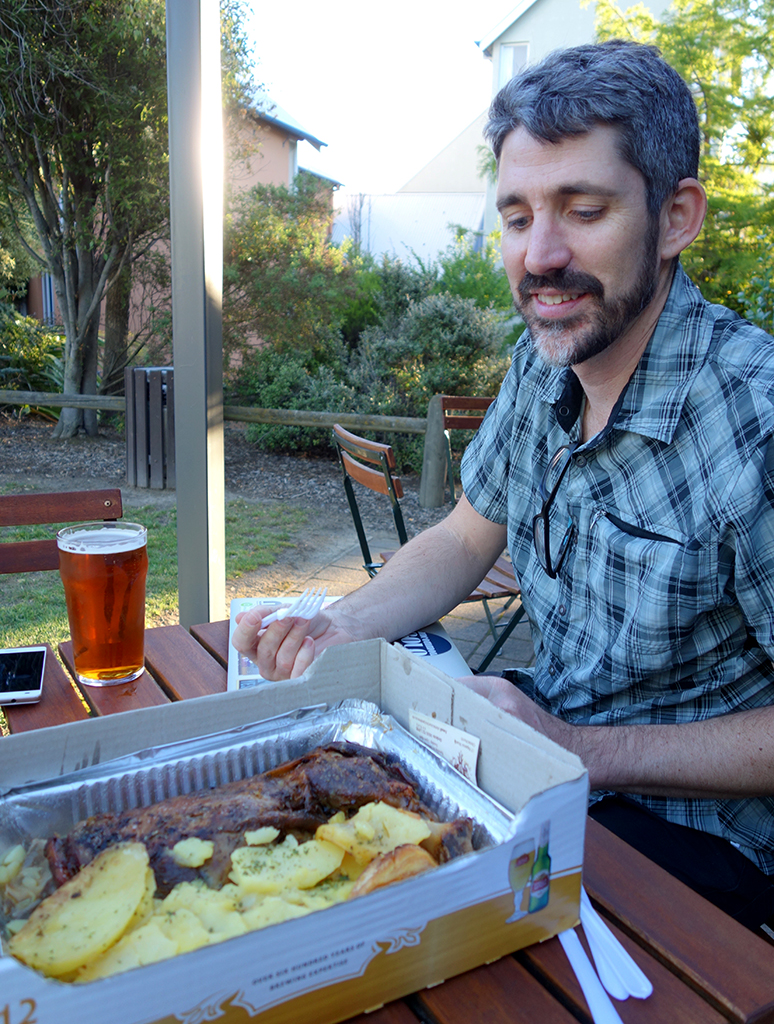 The very nice staff at The Brewers Arms in Merivale let us eat the takeout lamb on their patio with a pint of local-brewed beer for Rob and a ginger beer for me.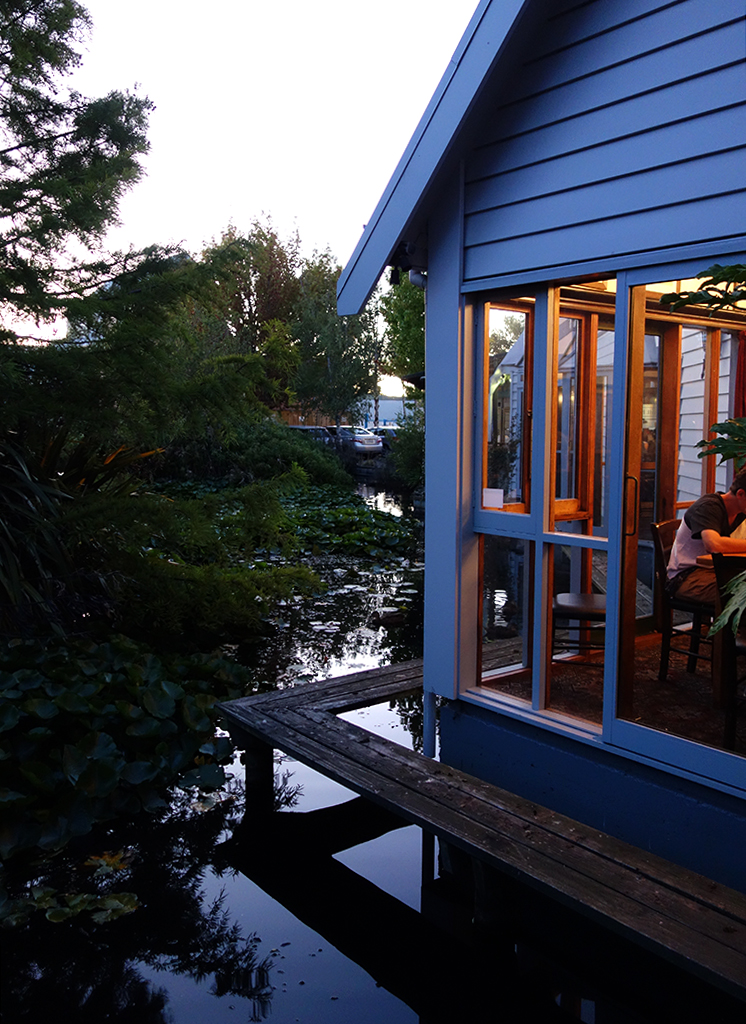 Should you go to Christchurch if you're visiting New Zealand? Yes! But make an effort while there to talk to the locals about the rebuilding process and to find hidden gems that might be a bit outside the downtown center. For us, it was a great place to work and connect with the local startup community.