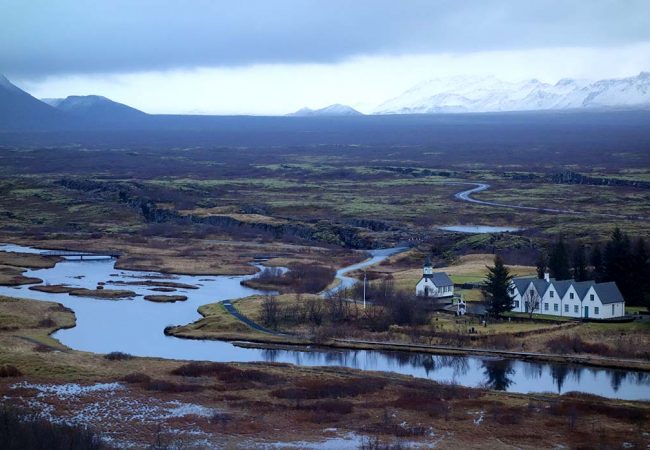 Traveling the Golden Circle in Iceland with Baby
After the Blue Lagoon, the "Golden Circle" route is the other popular must-do in Iceland. After a hearty breakfast of gingerbread french toast on our second day, we loaded up our cars and drove to Þingvellir to start our day. It was overcast, cold and mossy as far as the eye could see.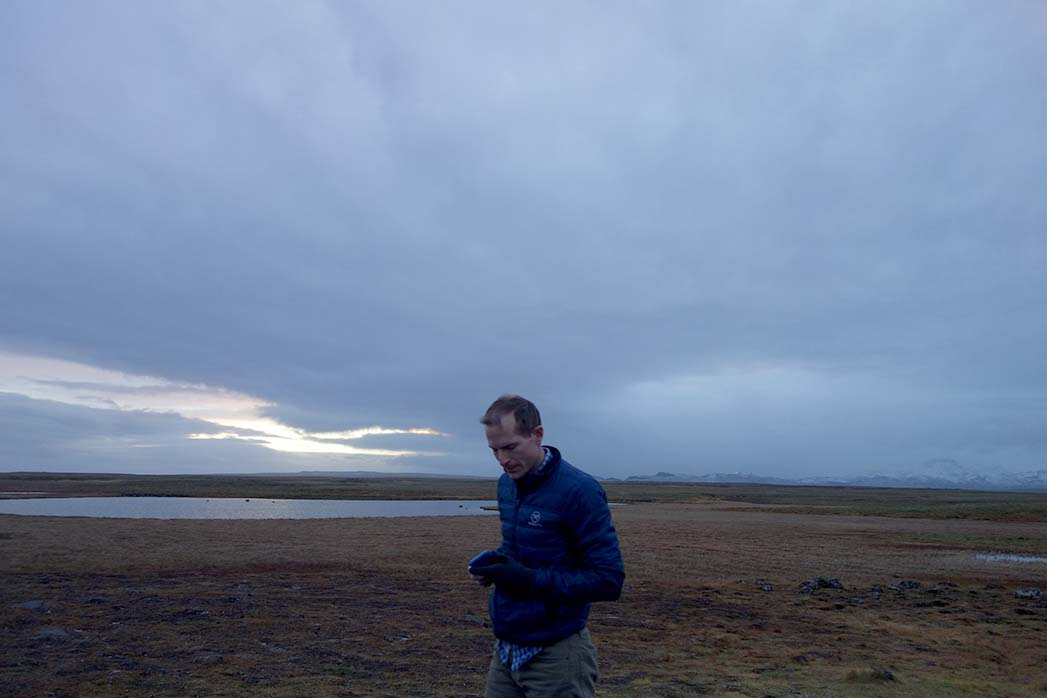 In one direction, you look out over rippled lava rock to the large lake.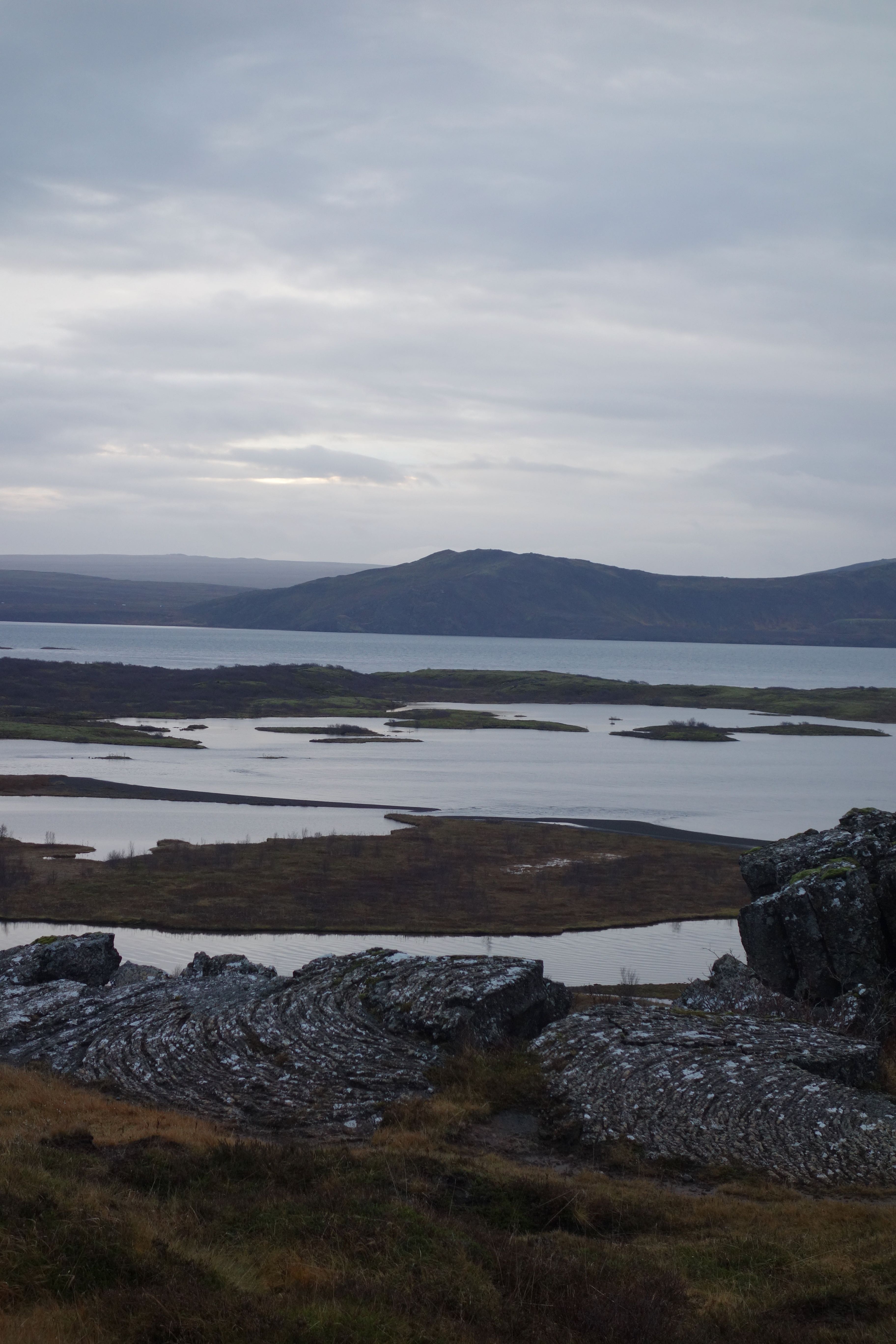 In the other direction, a river surrounded by rocky gorges. This area is a famous gathering point in Icelandic history and where the country's parliament was formed in 930. Similar to Chaco Canyon in New Mexico, it's a place where different tribes would come together and set up camp for a couple weeks each year. It is easy to picture viking ships in that river.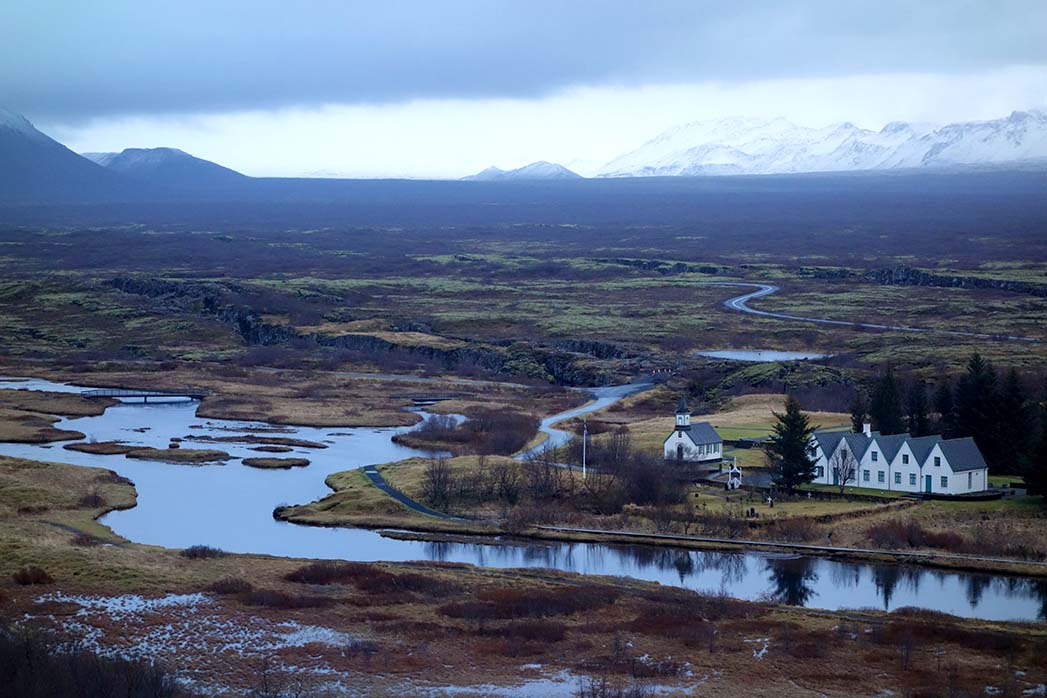 This road through two lava cliffs was the central "fairgrounds" where booths and vendors set up during the assembly.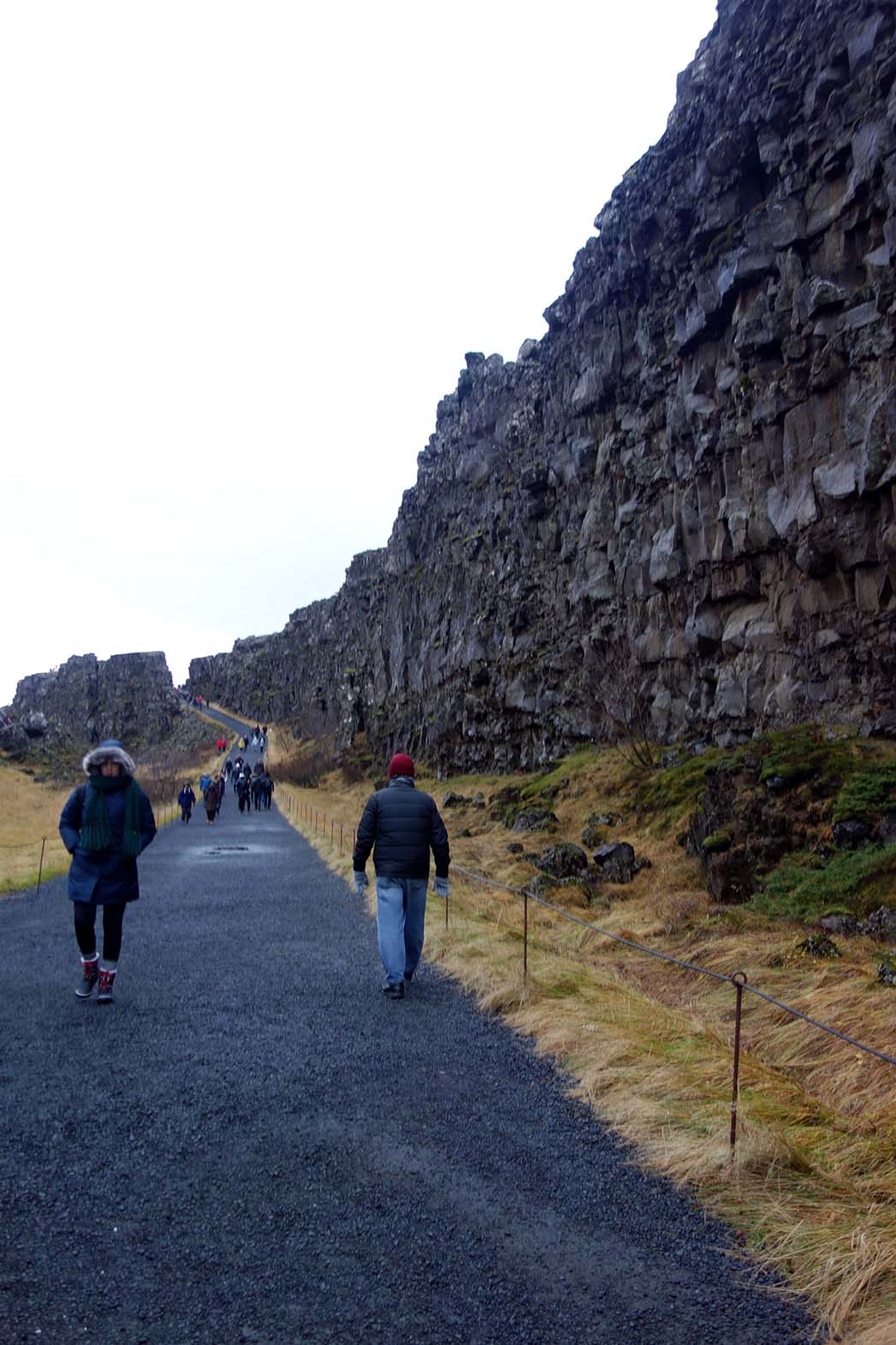 Lucille was cozy sleeping in her covered stroller as we hiked around the lava rock paths at this park.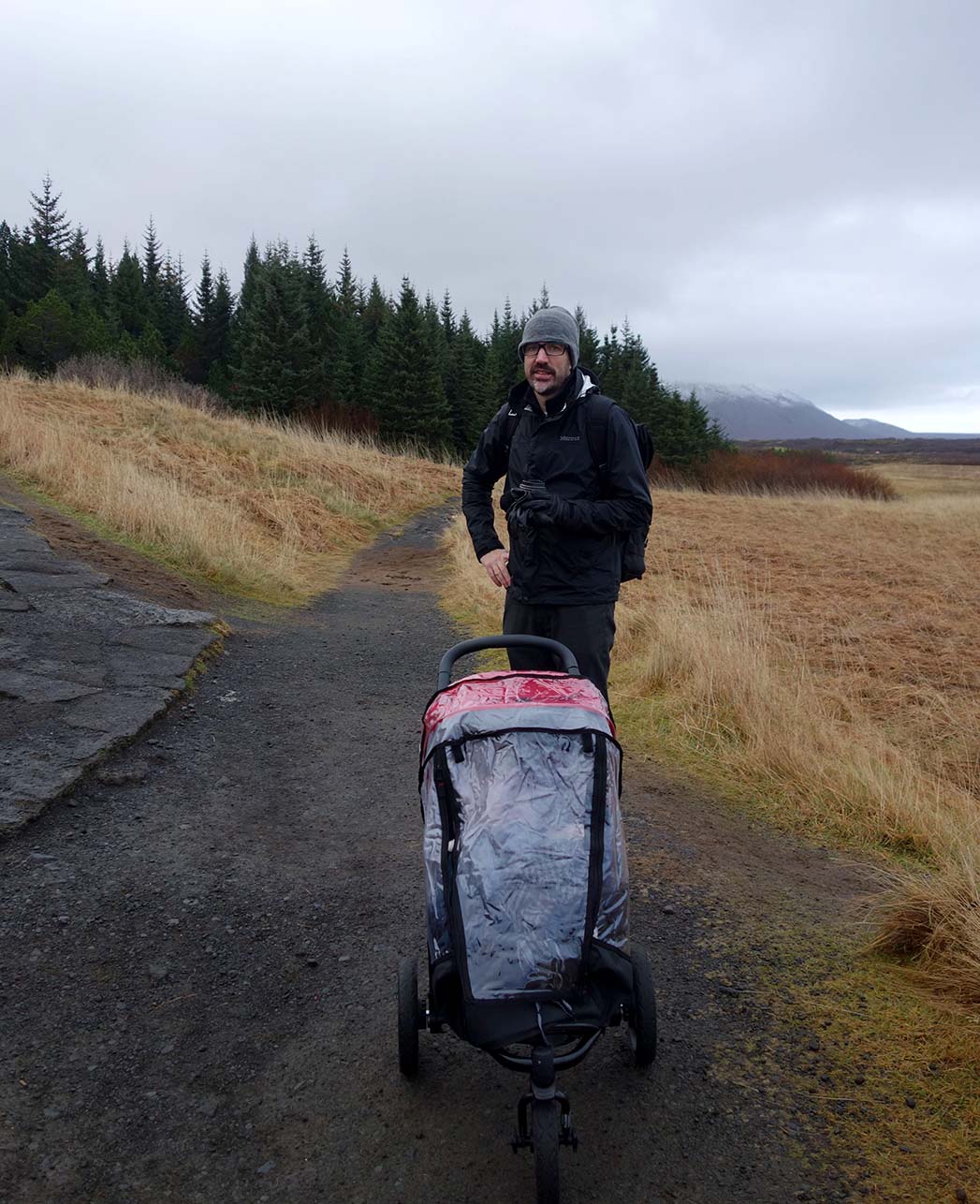 There are several waterfalls you can check out along the way.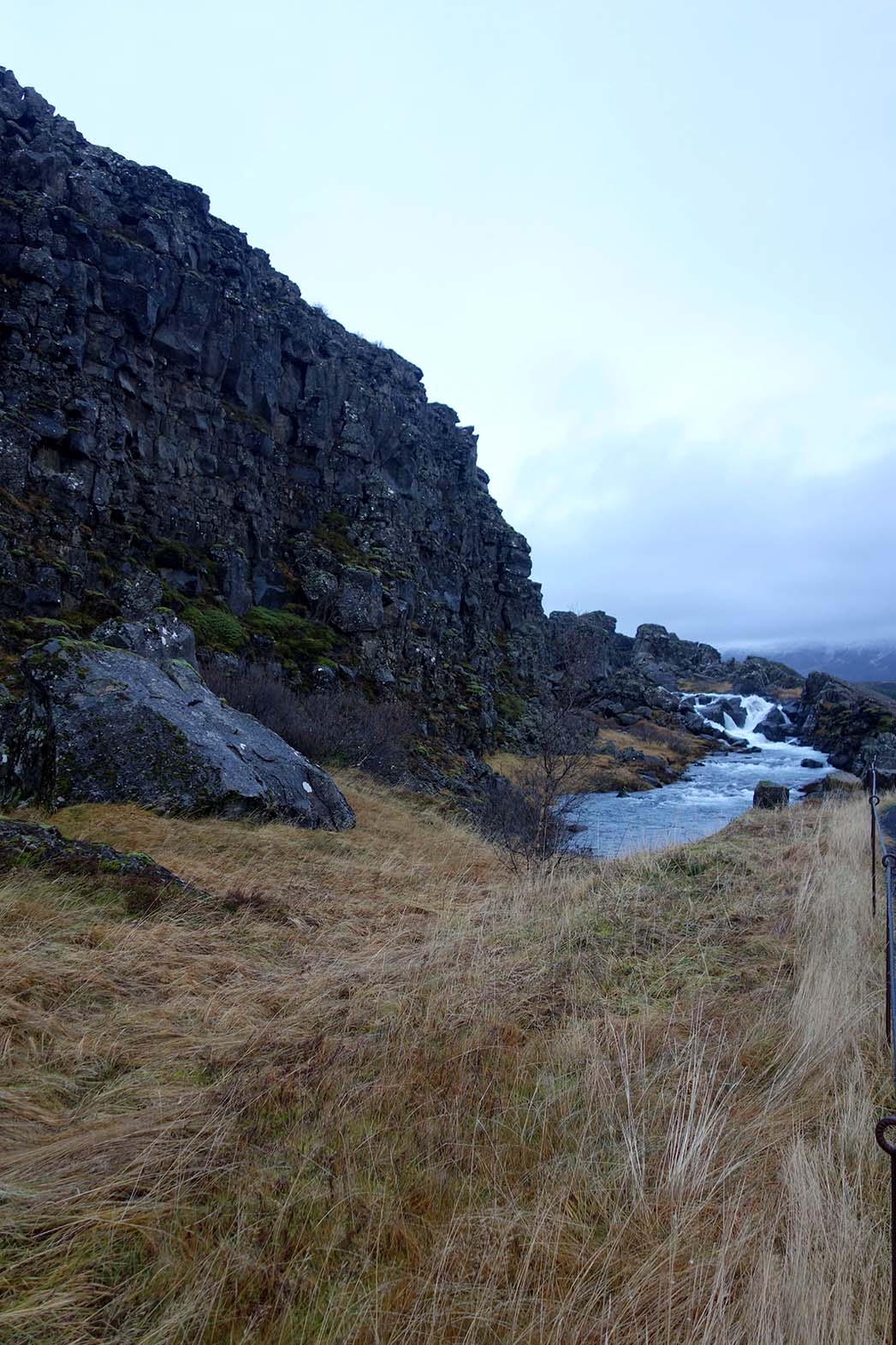 It was raining lightly on and off while we were there.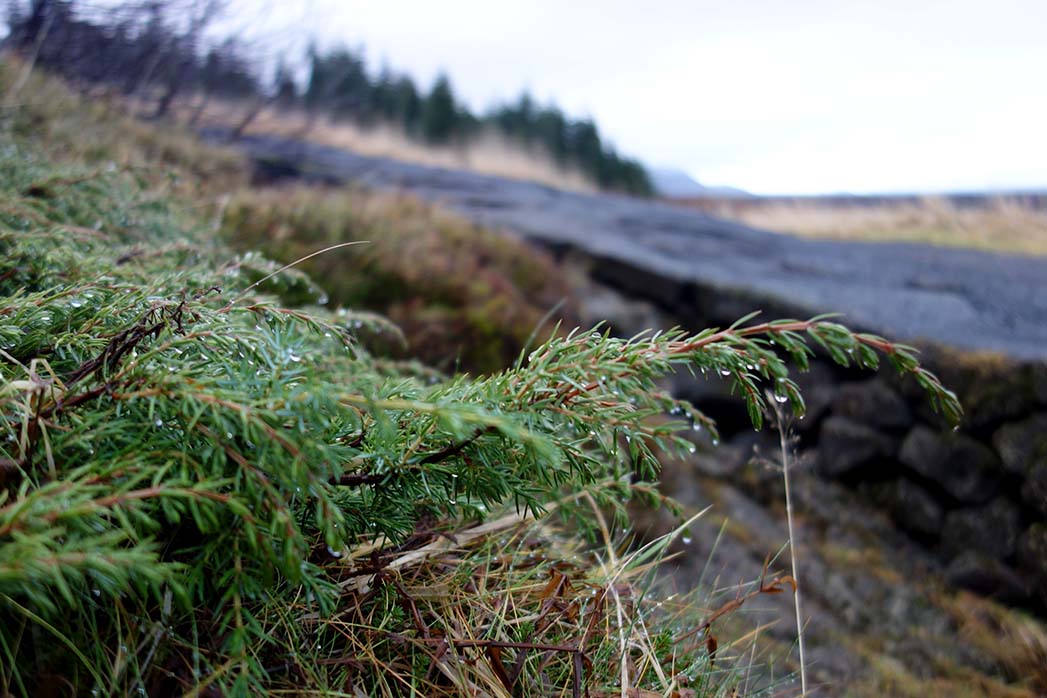 After Þingvellir, we drove on to Geysir and stopped for lunch in at the visitor center. Really good vegetarian soup with warm buttered bread. I also picked up a couple lovely Icelandic wool blankets in the shop (and discovered later that they're 25% cheaper out there than at the same store in the capital – pro-tip!).  We saw the geyser erupt three times and explored the boiling pools.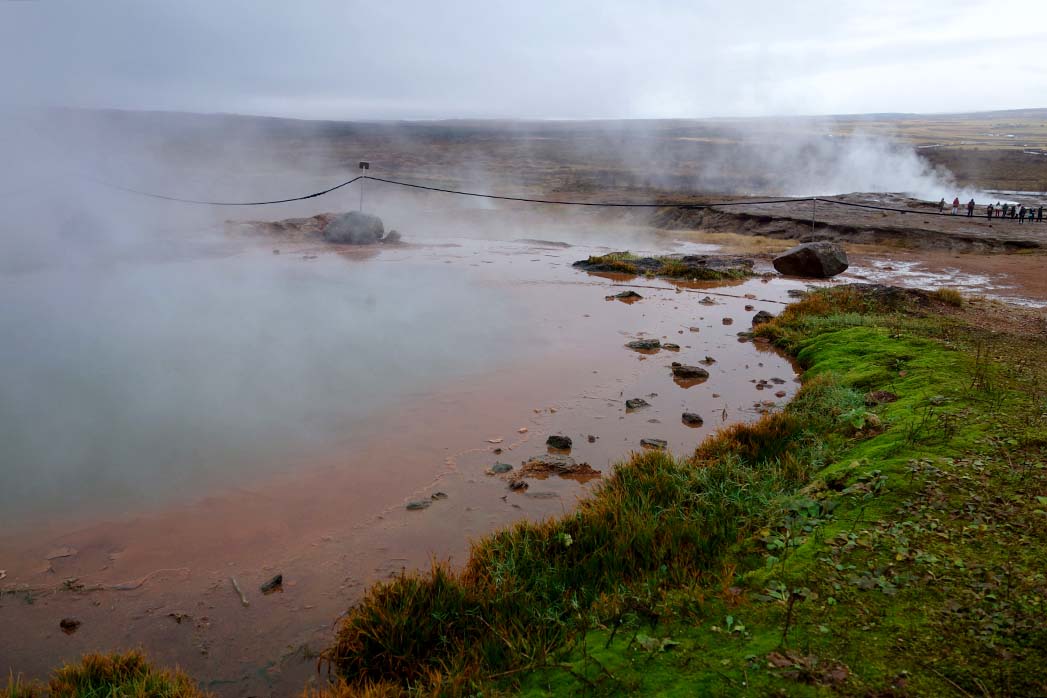 We drove on from there to Gullfoss waterfall. It was raining hard and the baby was sleeping, so I stayed in the car while the rest ran out to take photos. We drove back home past more waterfalls and craters as the sun started setting. Stopped for groceries in a small town on the way back and cooked up an Icelandic dinner starting with cured salmon, cucumber and cheese on moss flatbread.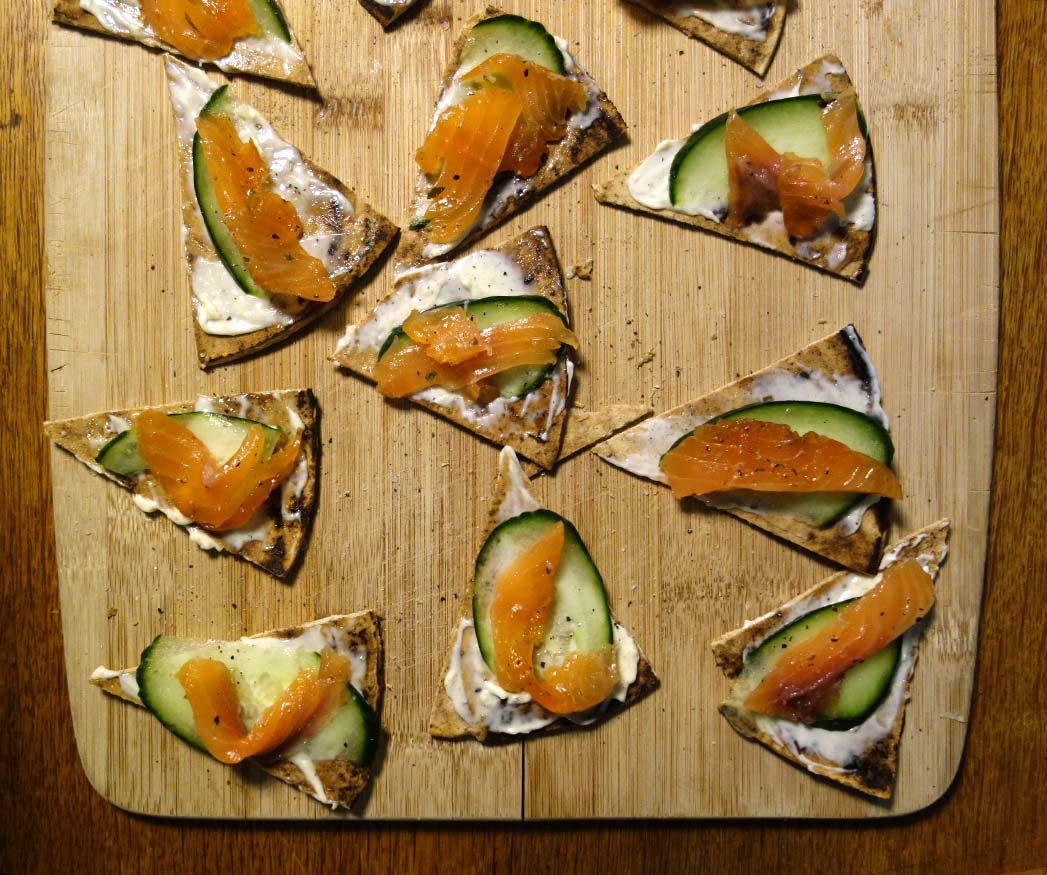 For the main course, herb lamb medallions, boiled potatoes, Icelandic fish gratin and a green salad with a birch bark schnaps vinaigrette.