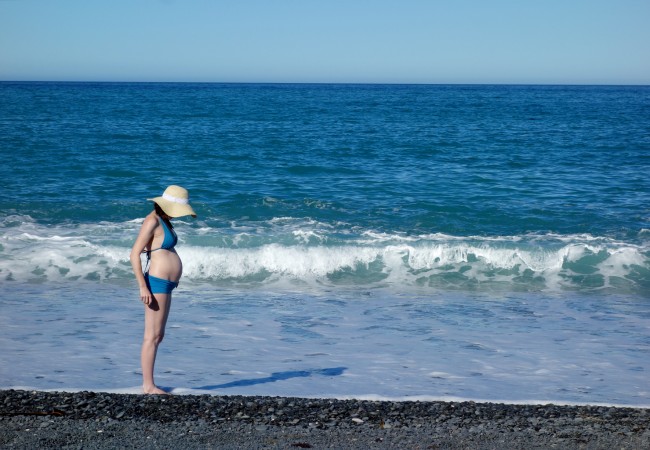 Eating and Beaching in Kaikoura, New Zealand
Kaikoura is a wonderful spot in New Zealand! A local favorite for beach vacations, Rob said the landscape looked like a combination of California (rocky coastline), Hawaii (turquoise water) and the east side of the Sierras (snow-capped mountains in winter).
We left Christchurch on Saturday morning after a morning of working – it was still Friday in the US – and drove north along the coast. First stop, a farmer's market in Amberley.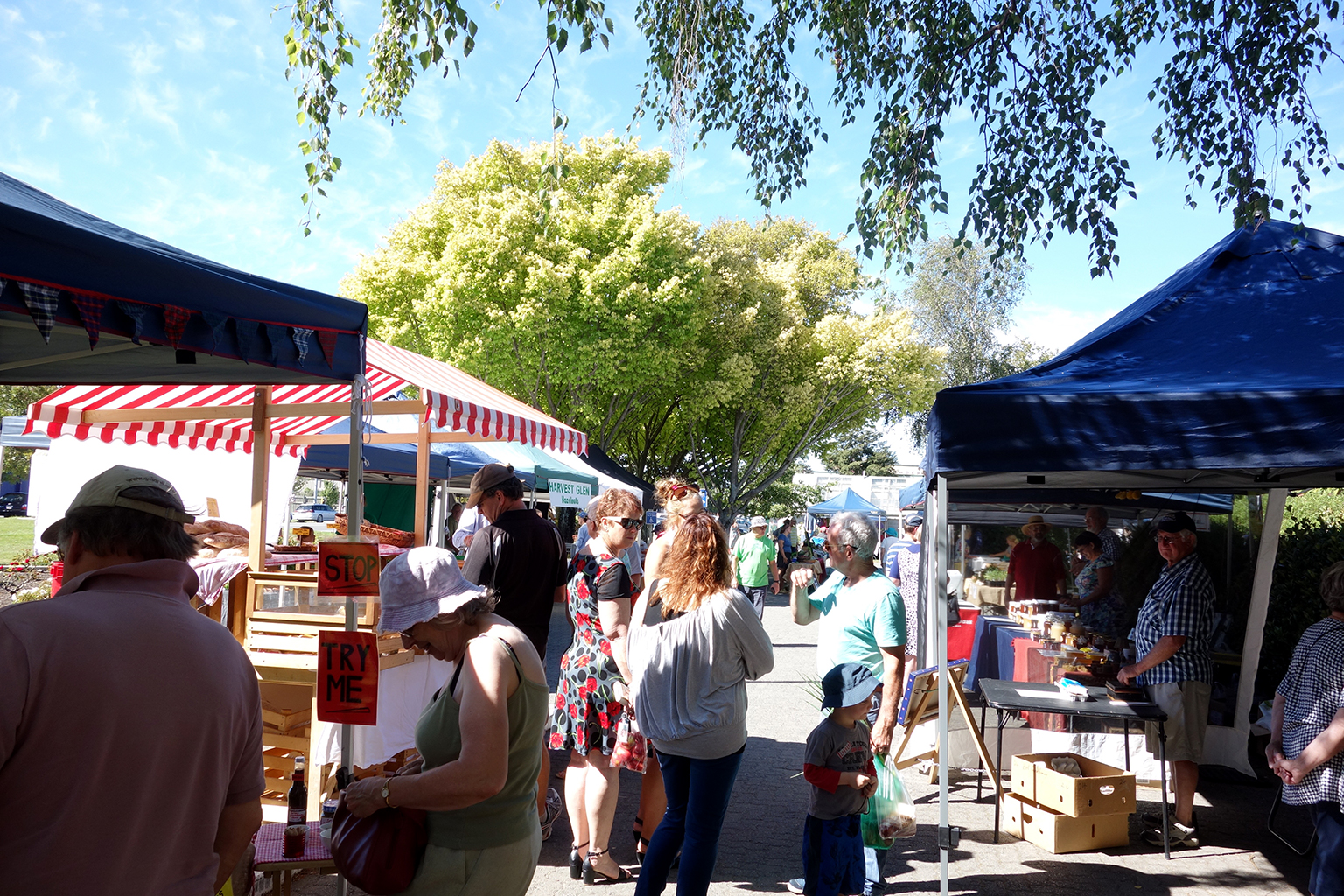 Rob and I bought pears, tomatoes, a piece of venison raised across the street and a loaf of rosemary foccacia. They also had a bunch of hand-made children's clothes and knit items here. I wanted to buy some baked goods, but my sweet tooth has been on overdrive lately.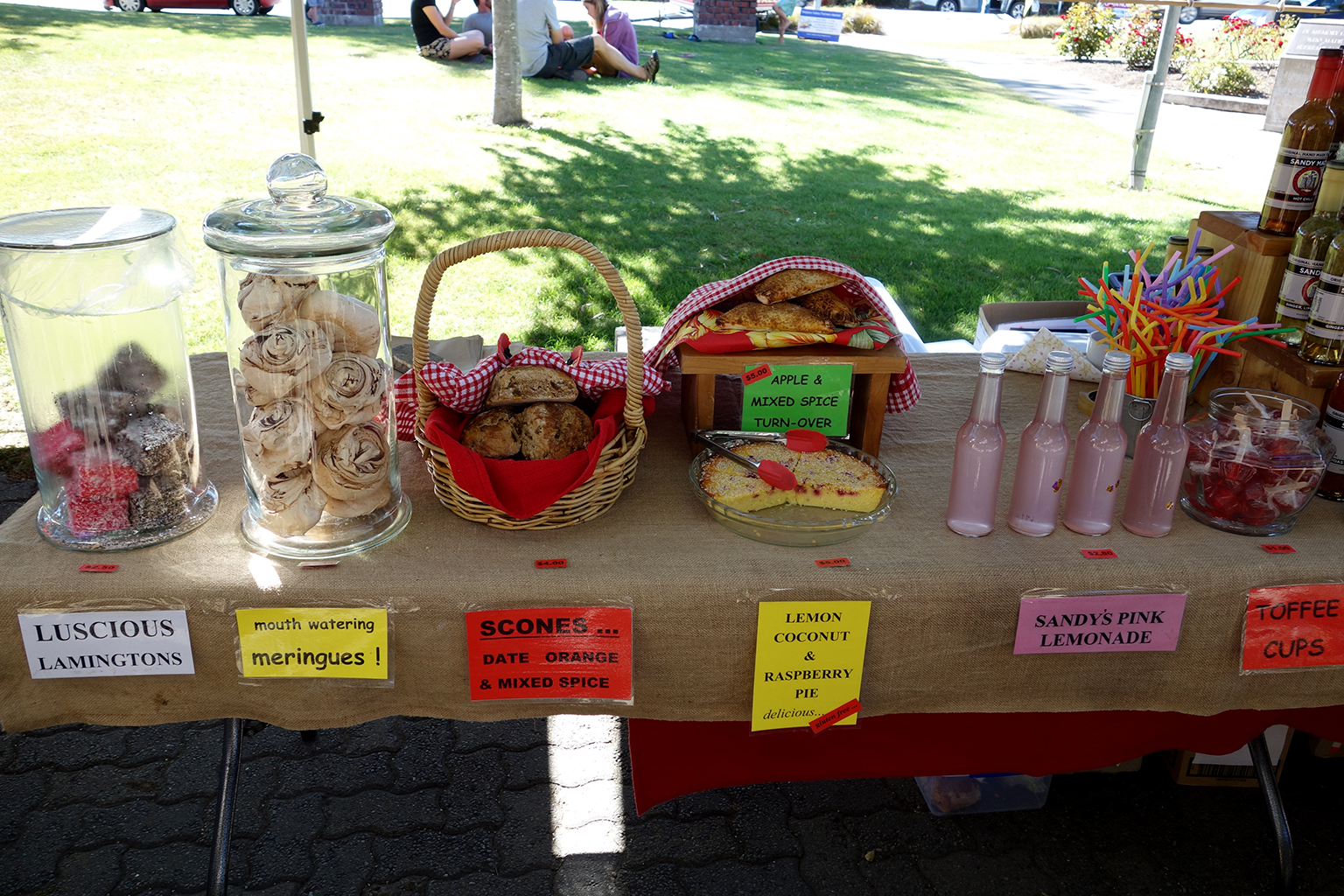 Wineries started to appear along the road as we continued north. Stopped for a coffee and a picnic lunch in Cheviot, where the whole town has free wifi.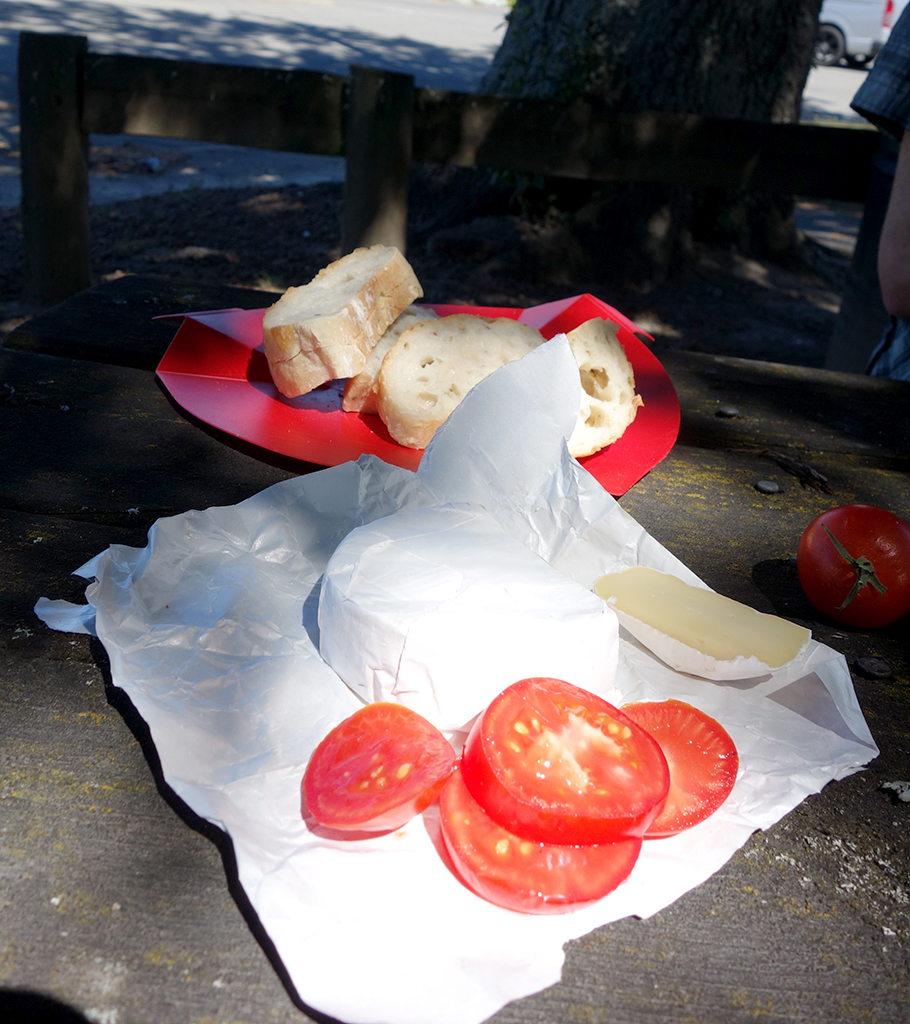 It wasn't too much further to Kaikoura! Rob loved this beach town surrounded by tall mountains.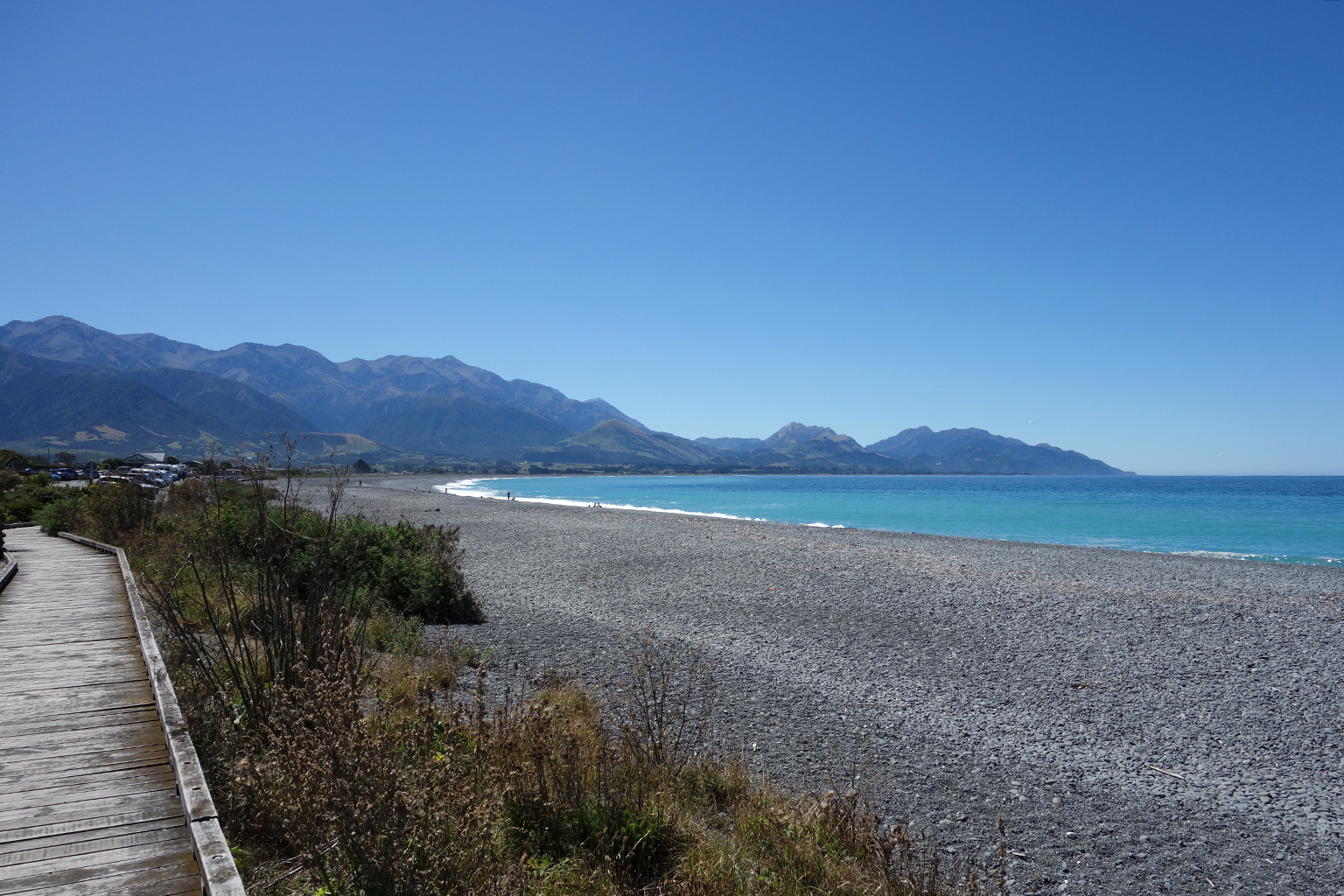 We checked into our campsite and walked downtown to explore the breweries, surf shops and backpacker restaurants.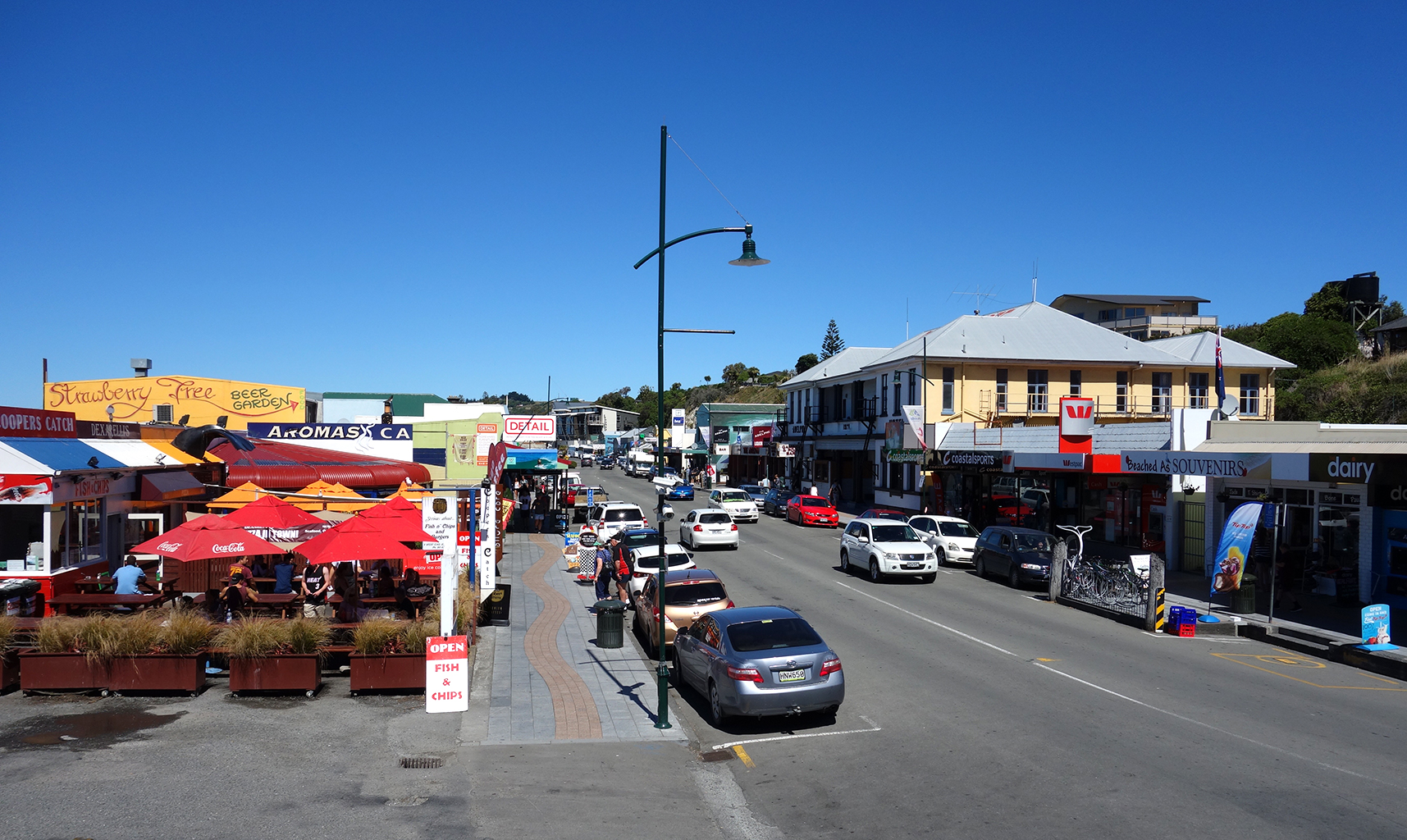 There's a very good cheese shop and factory right in the middle of downtown. We bought a small wheel of the soft Harnett – which would later make some companions from France quite jealous.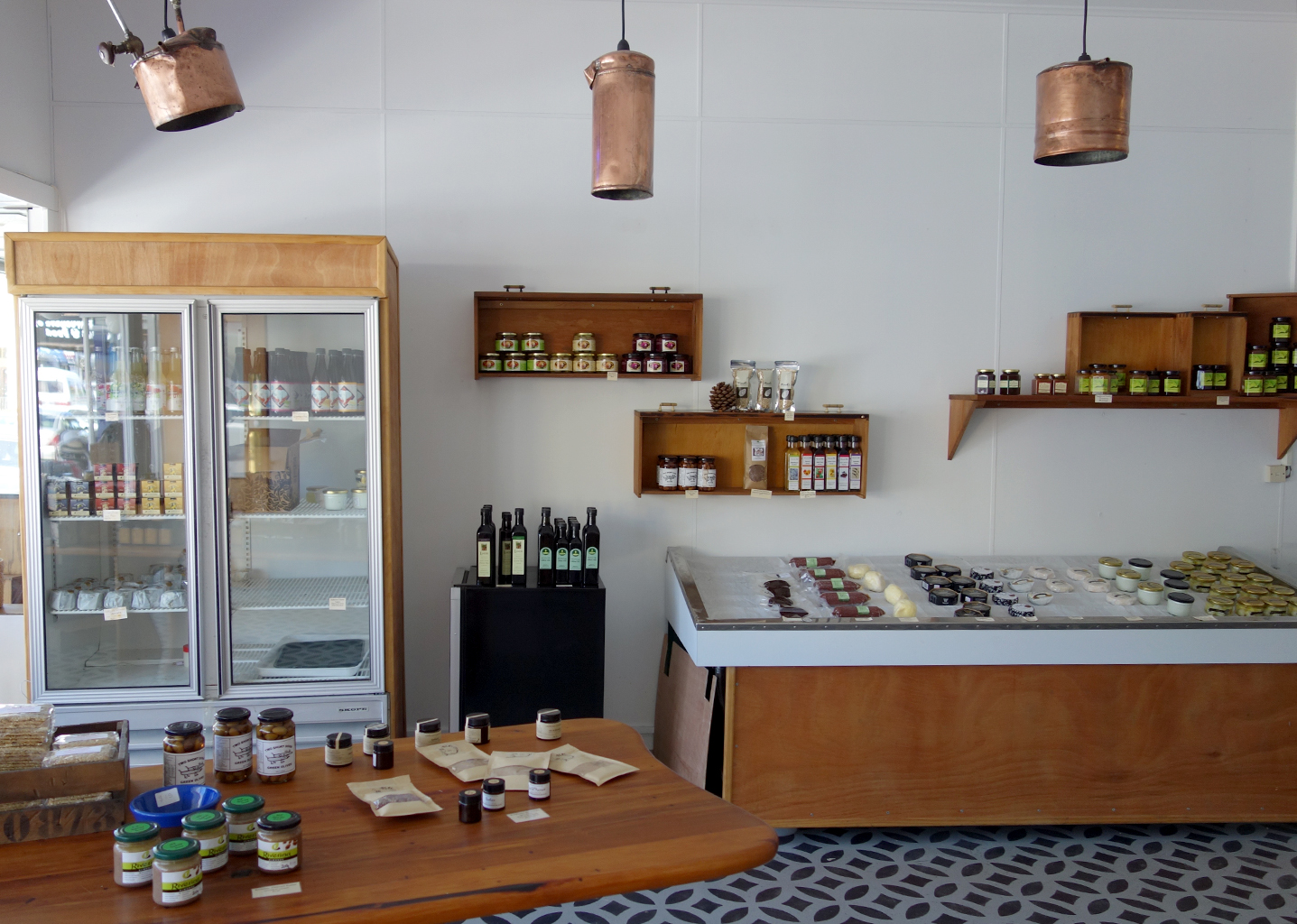 After a quick pint for Rob downtown, we headed to the main beach to enjoy the 6pm sun before dinner.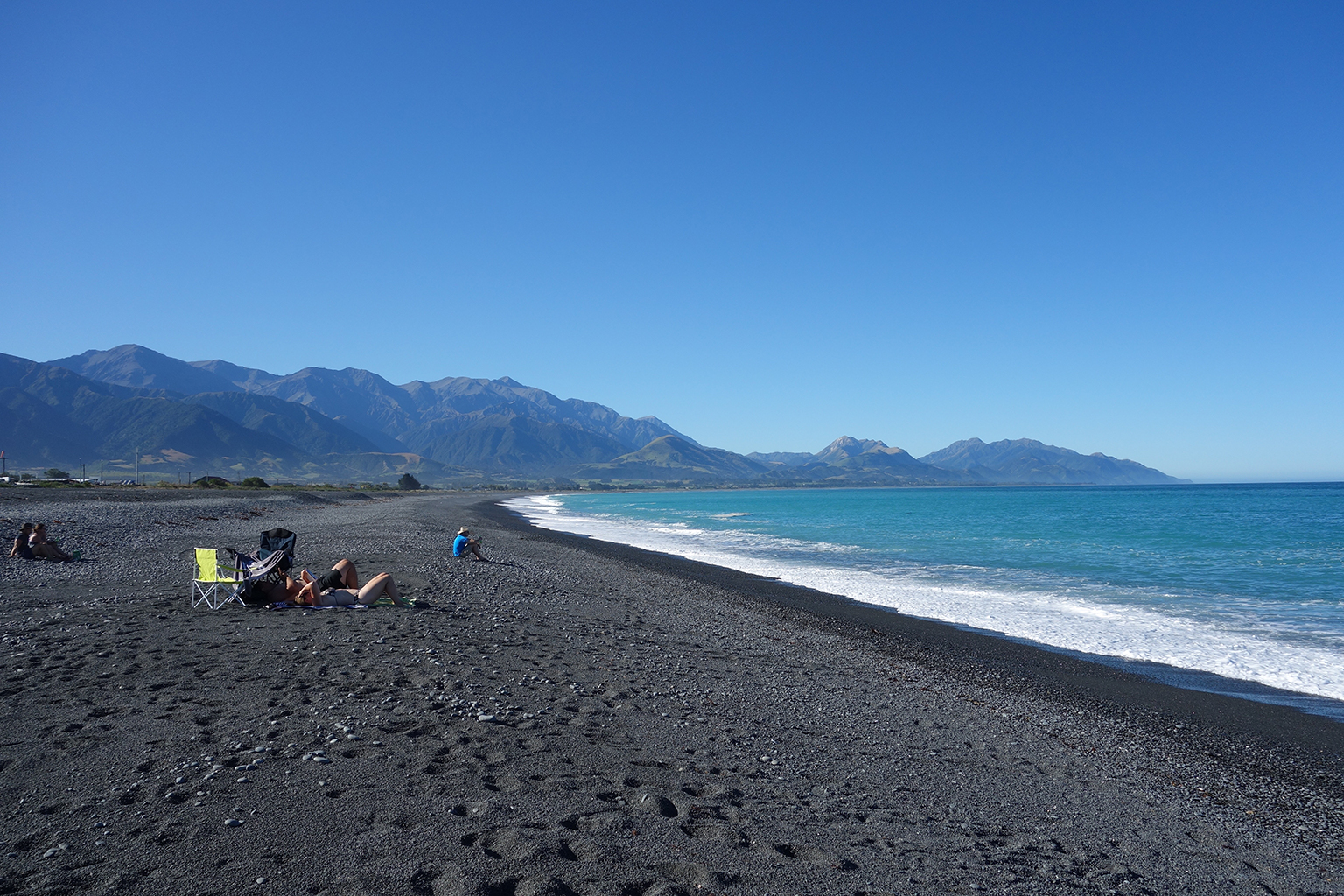 Bump watch: this was taken on the last day of week 17. Thanks to my sister for the loaner bikini. I bought the sun hat in Dunedin.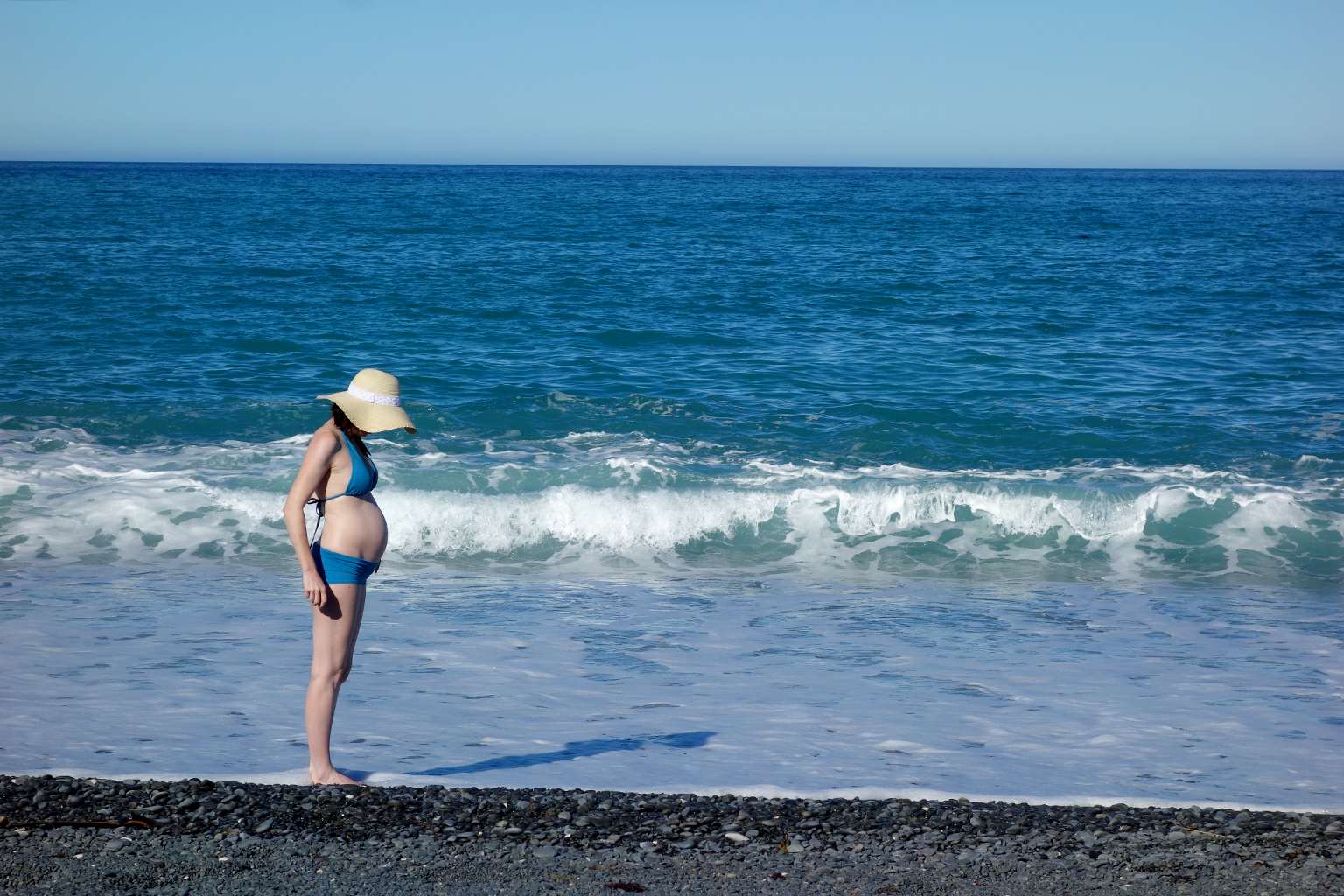 Back at the campsite, it was time for dinner. Rob marinated our piece of venison in red wine, soy sauce, salt and pepper. We shucked some corn and sampled the local cheese with our rosemary bread.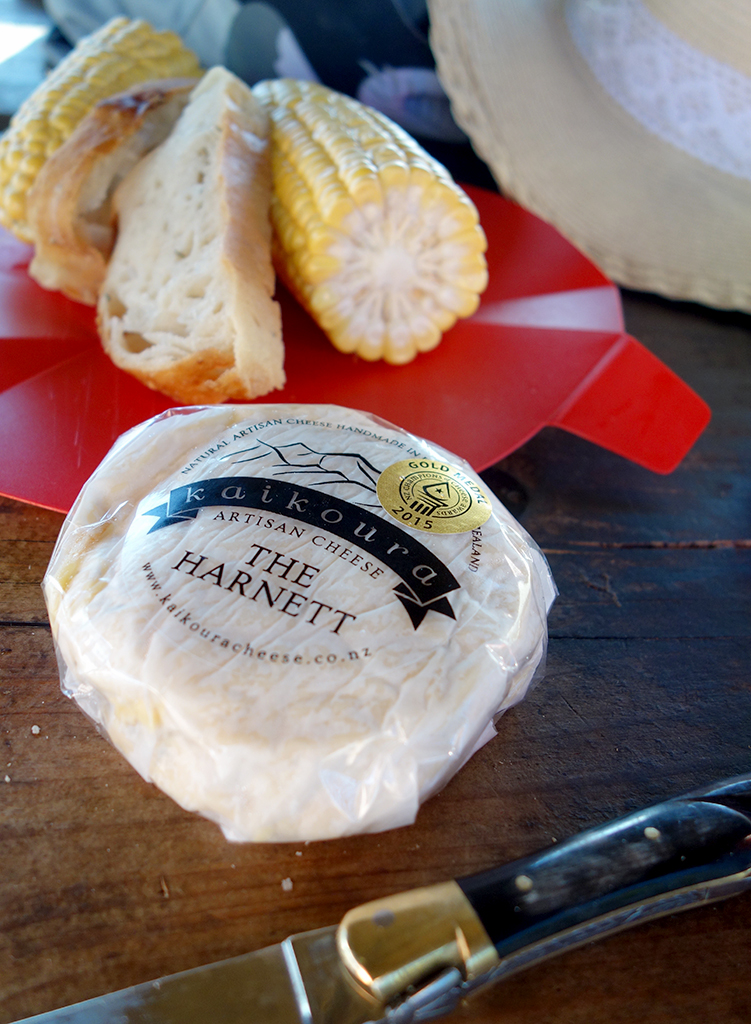 Mmmmm, the grilled venison was so good! Rob cooked it perfectly.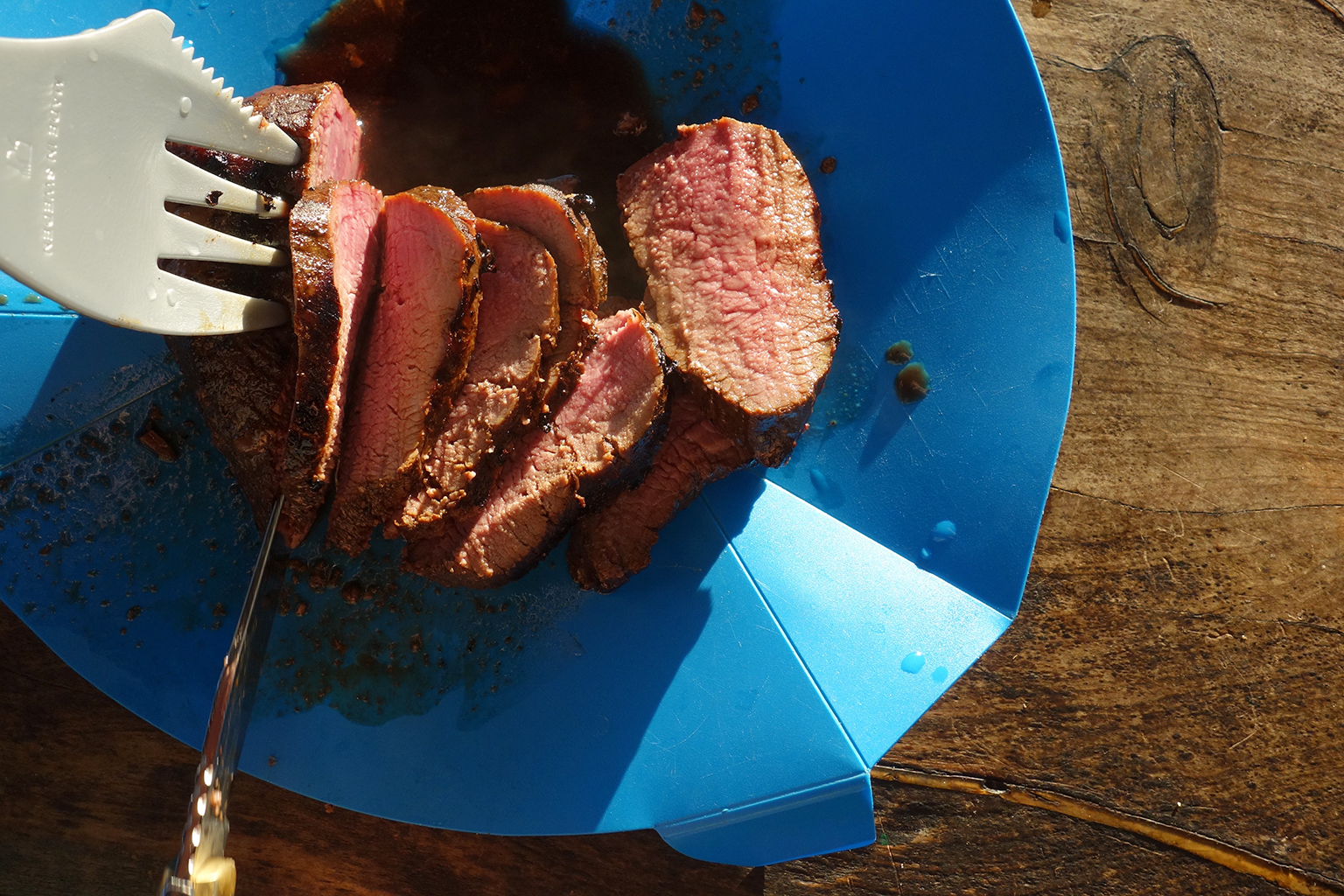 We played a game of pool in the campground rec room before turning in for the night.