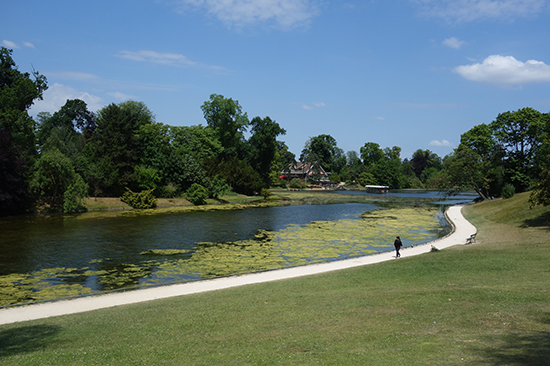 Paris Picnic No. 4: Parks & Painters in the 16th Arrondissement
Another random spin of the map and another day of picnicking in the parks of Paris. Rob rode his bike and I took the train over to meet at La Muette station in the very posh 16th arrondissement.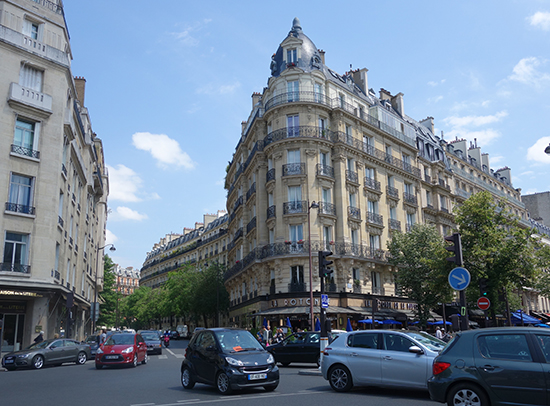 We walked over through the fancy neighborhoods and through to Bois de Boulogne, a big green space twice the size of Central Park that began as a royal hunting ground. We stumbled across a pond with an island restaurant only accessible by a large boat making a very short crossing.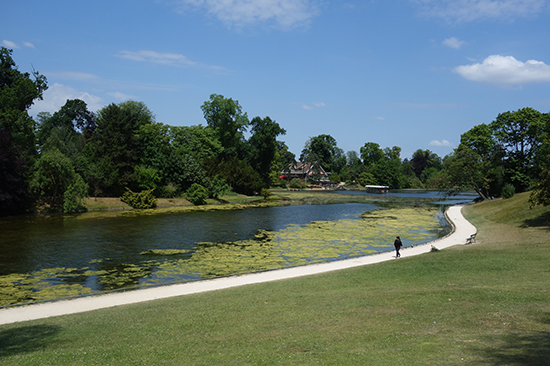 Picked a shady spot in the tall grass on the hillside. A handful of locals out having their own picnic along with us and the occasional miserable looking Parisian jogger running by on the path (running is a fairly new addition to French culture and they seem to love to suffer through it). Today's picnic was a pesto pasta salad with zucchini, cucumber, tomato, stinky cheese, chocolate bar and white wine. There were cute ducklings swimming around in the pond.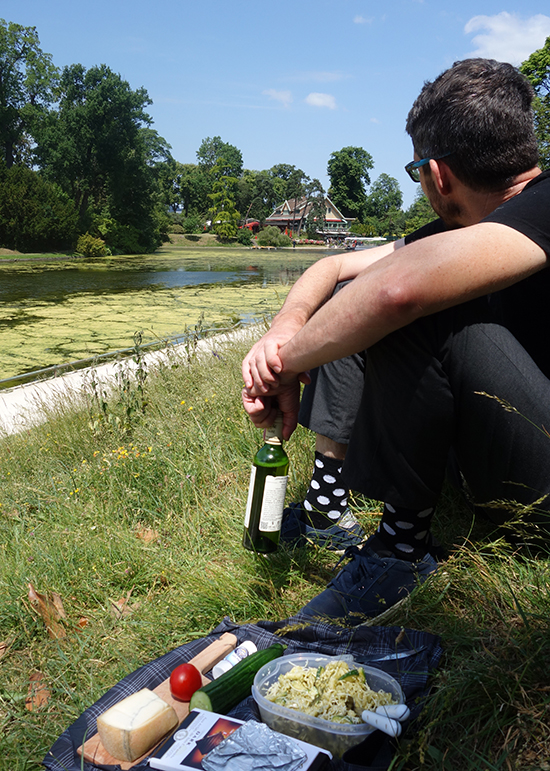 A quicker lunch today because Rob and I wanted to dash over to the Musee Marmottan Monet before getting back to work. Photos weren't allowed inside the museum, so you'll have to look up pictures of the historic hunting lodge's main collection upstairs and their collection of Monet paintings in the basement. They have the largest collection of Monets in the world, including the painting that the entire impressionist movement was named after. The museum also was showing a cheeky special exhibit on "the toilet" and bathing in art while we were there. Seemed quite French in the somewhat x-rated and very philosophical approach to the topic. Our audioguide kept politely referencing preparations for "romantic encounters" in a heavy British accent.
On the way out, I spotted one of the fancy apartment buildings with fern decorations. Perfect for my fern-obsessed sister. We also finally went to a pharmacy to get allergy medicine for Rob, who had been melting with each day's pollen-heavy picnic adventure in Paris.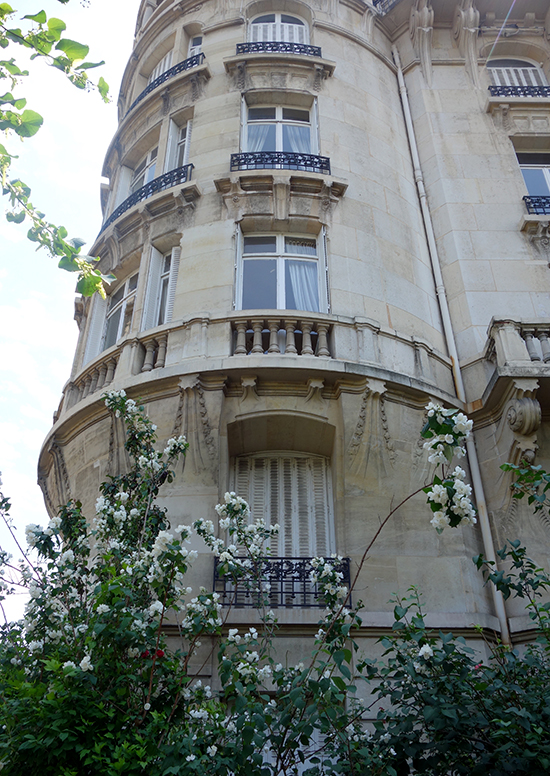 Rob biked back and I decided to walk, which took about an hour and a half with included lovely sights of the Eiffel Tower along the way.