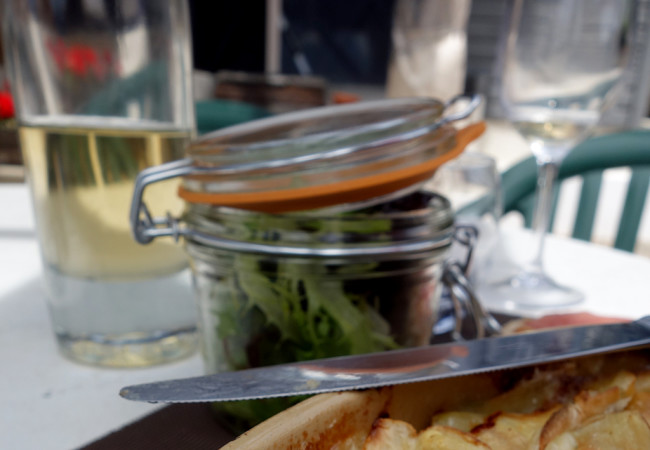 Hunting for Tartiflette in the French Alps
After our day of cheese hiking with the very fancy French cows in Semnoz, Rob and I set off on a new cheese-based adventure the next day. Our goal was to find an ideal specimen of tartiflette – a regional dish made with Haute Savoie's reblochon cheese. We drove from Annecy into the mountains at the other end of the lake. First stop, a small village in Montmin.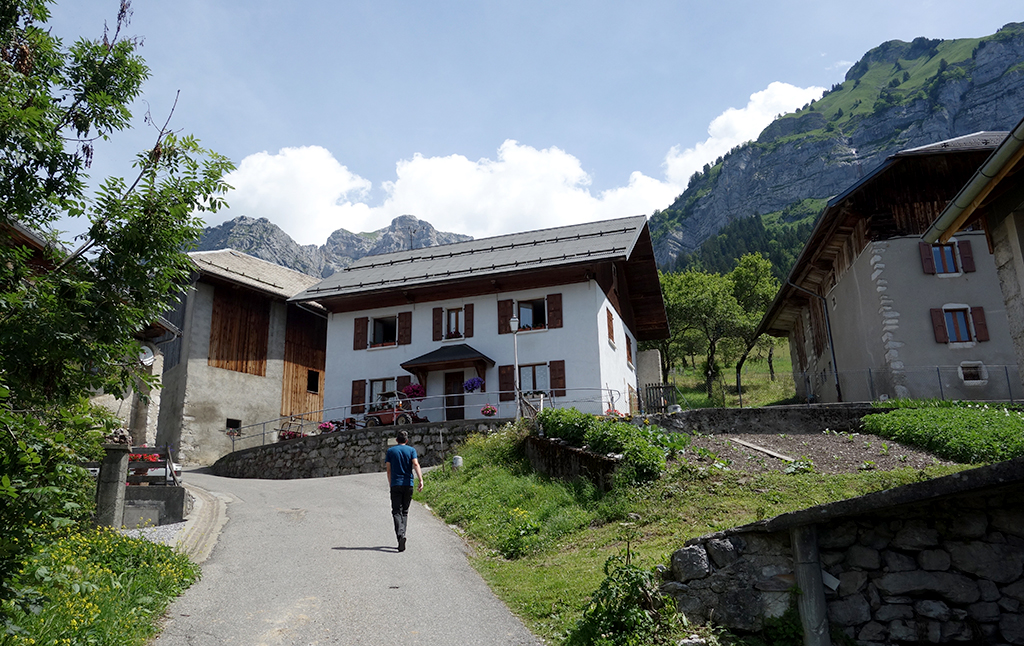 Rob loves the mountains, and was ready to move into this village of about 12 old houses and converted barns. This area of France has centuries of history as an isolated farming region.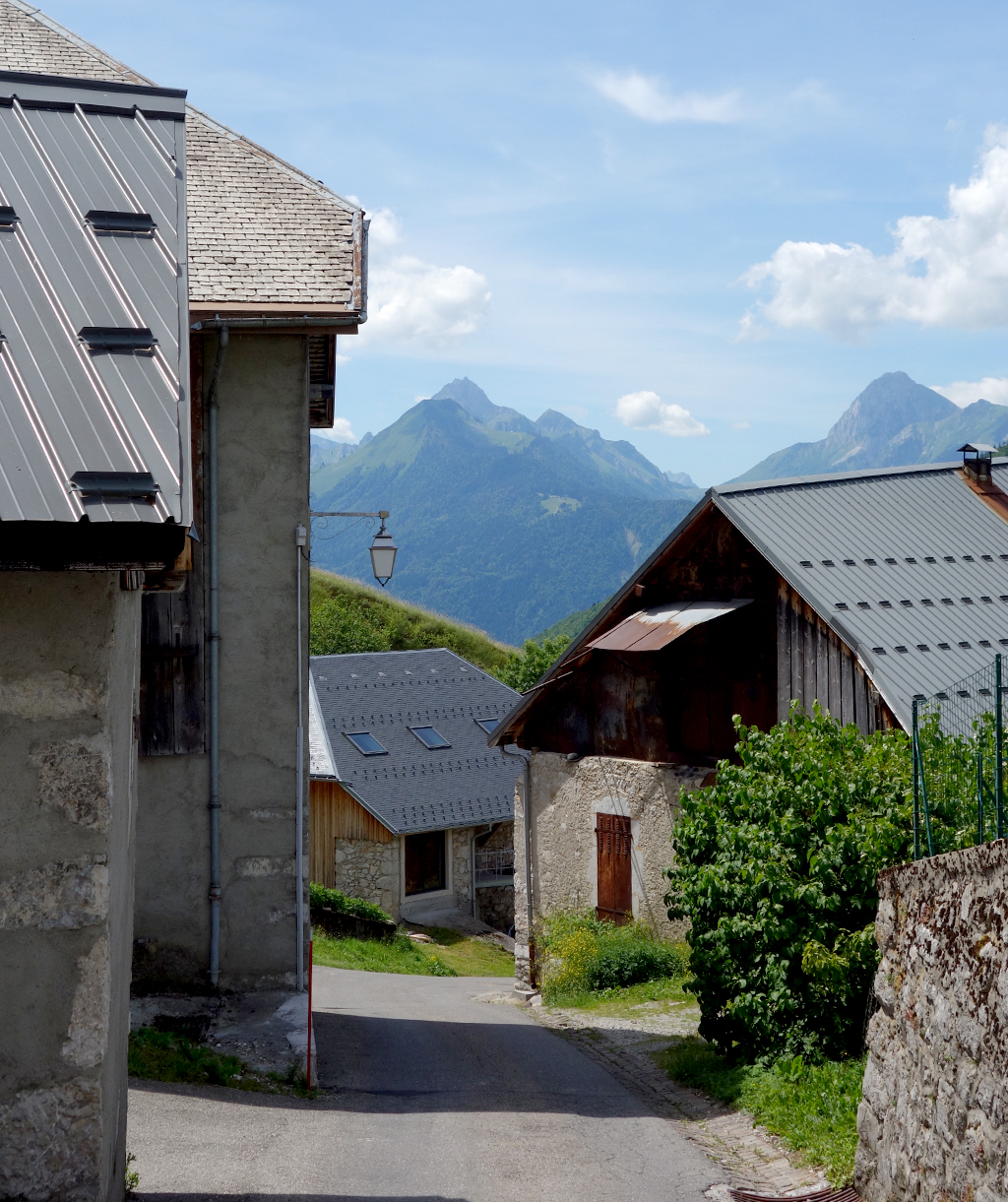 Those mountains! Photos don't really do them justice. The French Alps are so green and steep.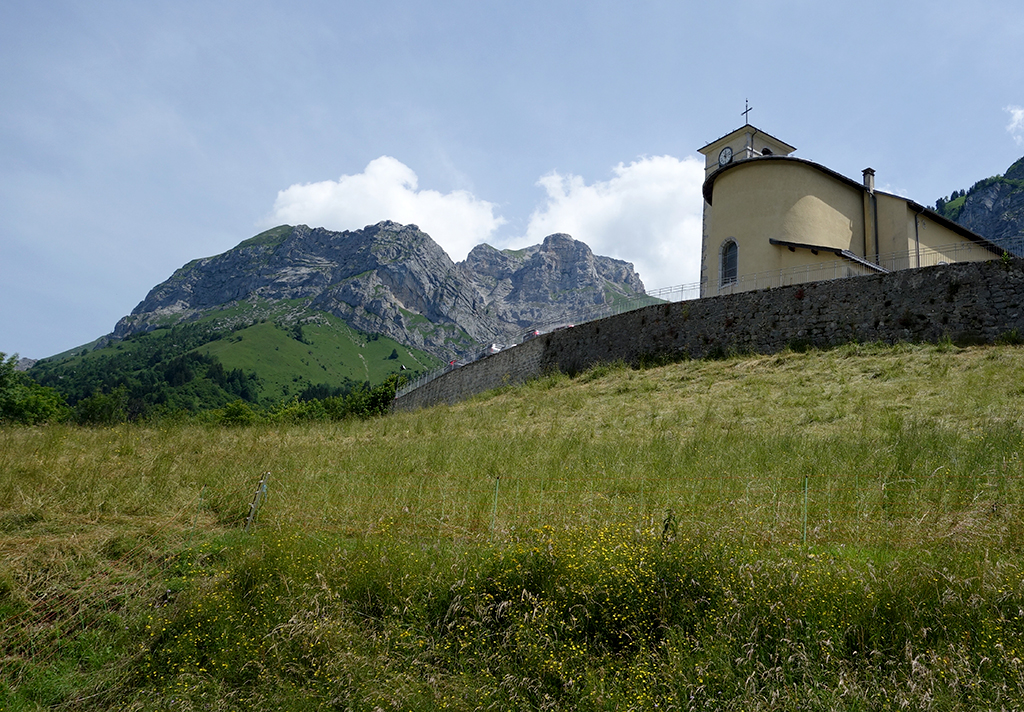 We drove on to the other end of Montmin, where the small farming enclaves give way to three or four restaurants on the summit pass. This is the "big city" of Montmin – still surrounded by chiming cowbells.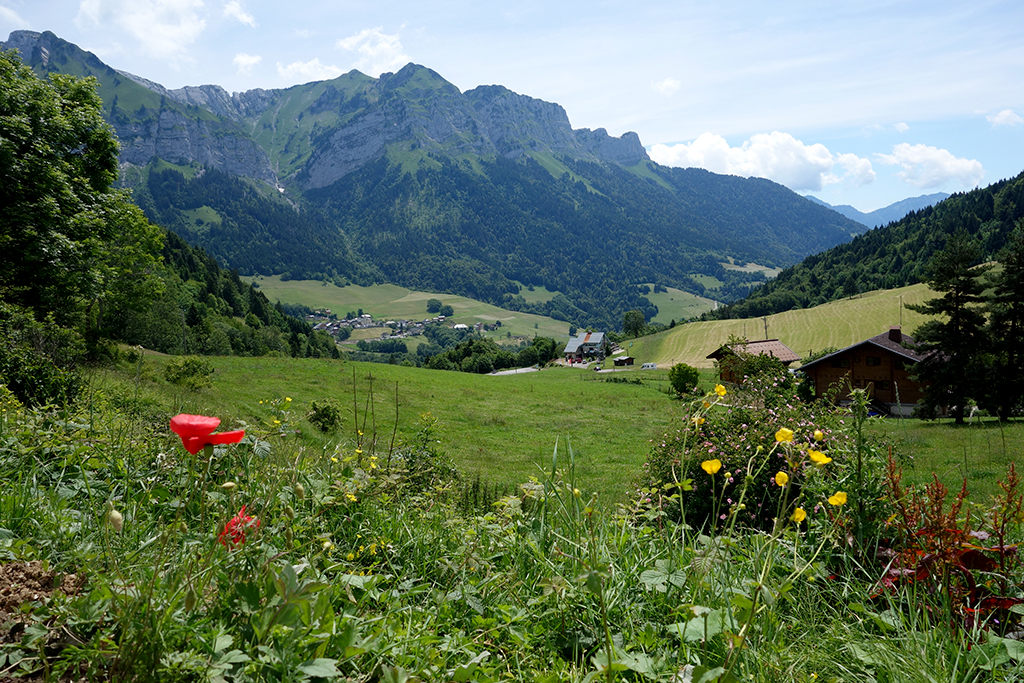 We hiked up a short trail from the parking lot up the side of the mountain. Dozens of paragliders were running and launching off the hill. There's a spectator area where you can sit and picnic while watching people set off. Fascinating!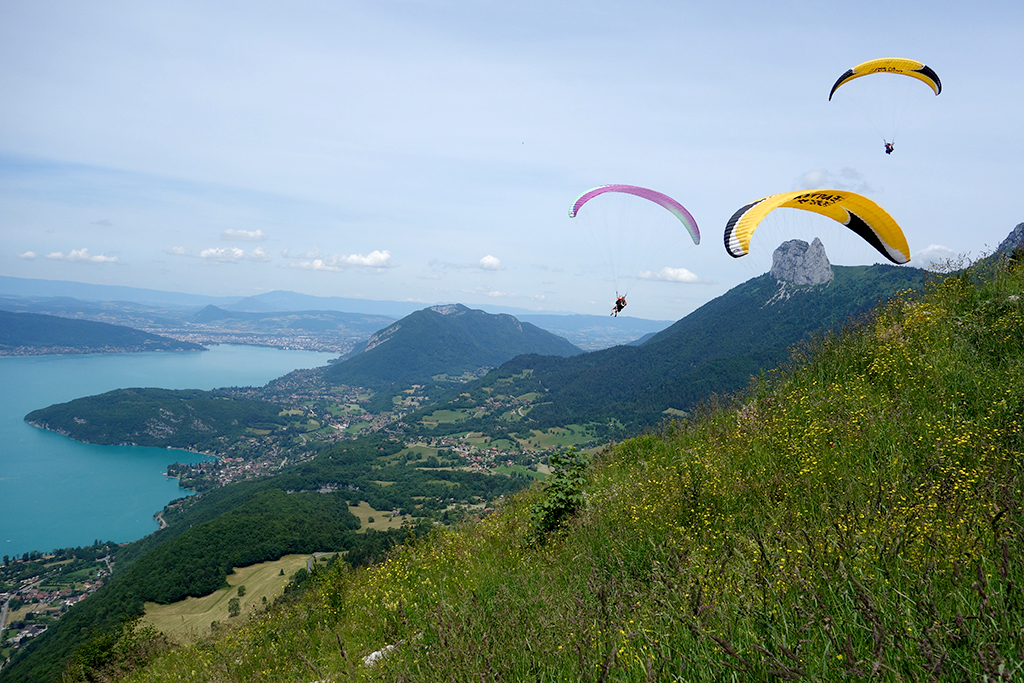 The turquoise of Lake Annecy was a gorgeous background for all those bright parachutes. Hmm…maybe we should try paragliding?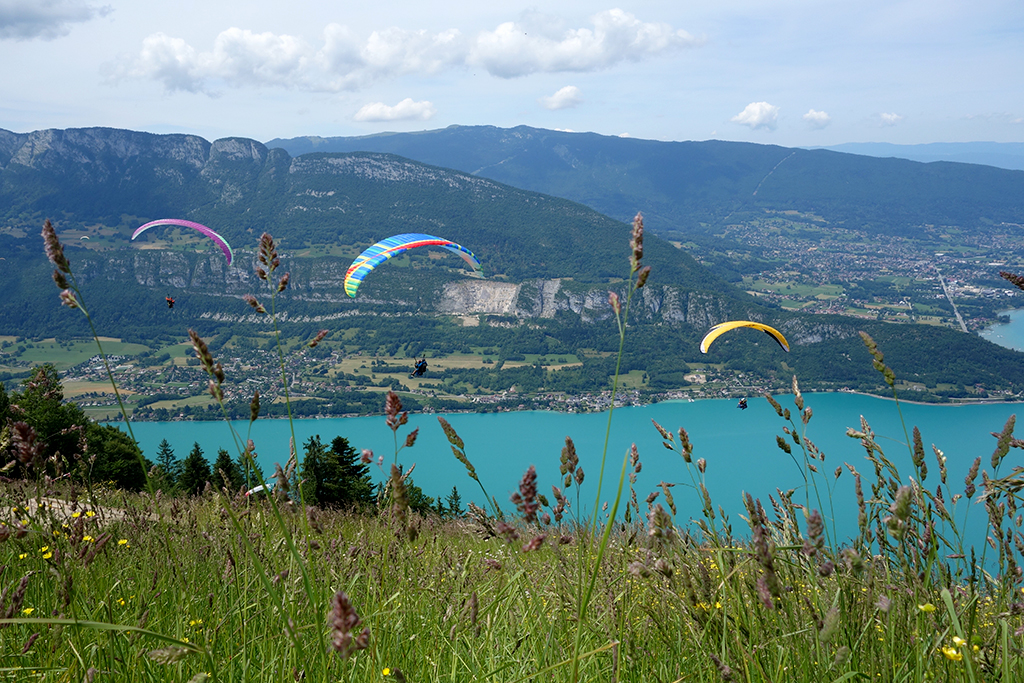 Enough sports! We were here to experience the authentic Haute Savoie caloric overload that is tartiflette. A mix of golden pomme de terre potatoes, onions, cream and bacon topped with a thick coating of melty reblochon cheese. We picked Chalet La Pricatz for the experience. The dish is also ubiquitous in downtown Annecy – but supposedly doesn't use the same high quality local cheese as you get up in the mountains.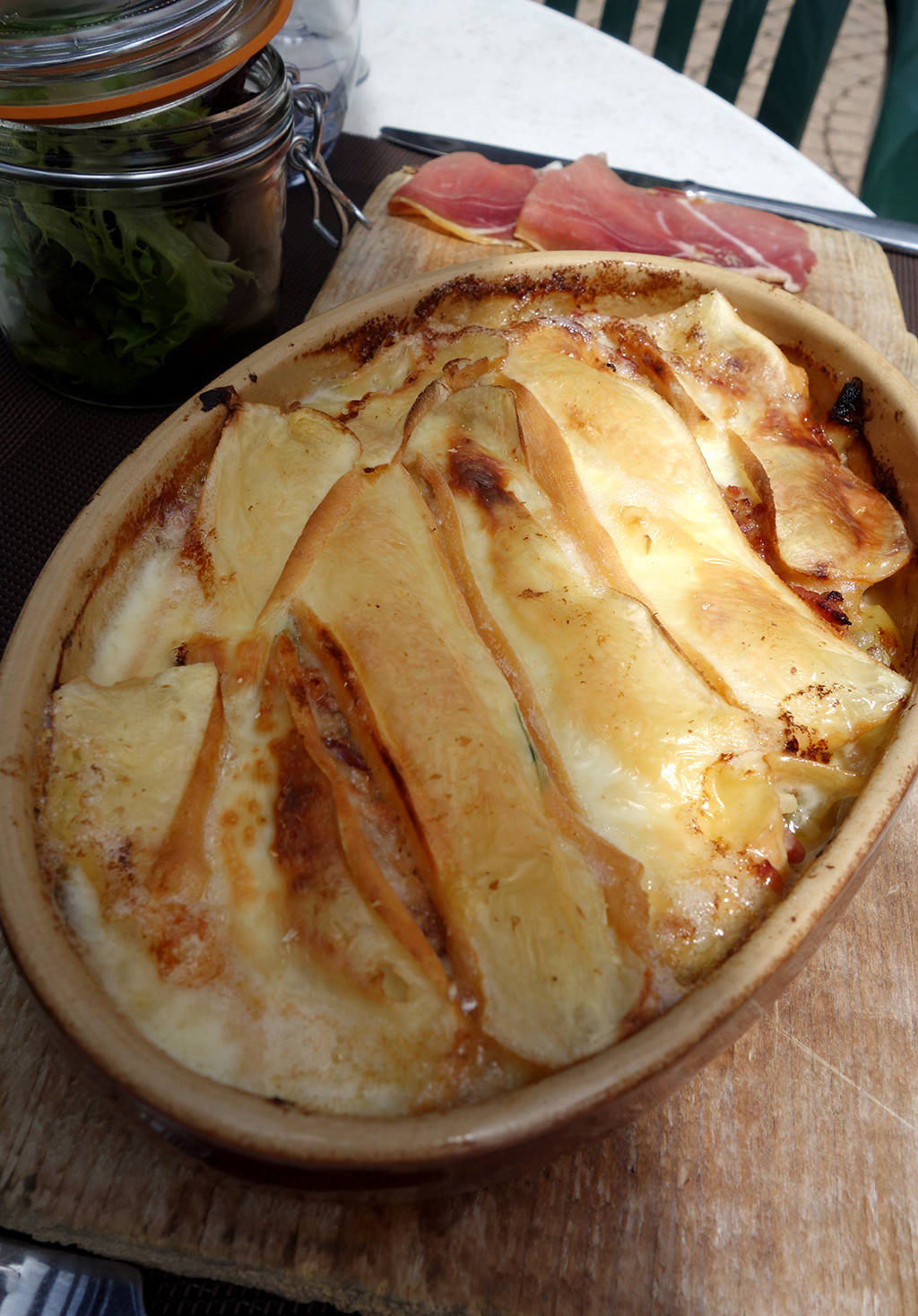 In an effort at healthy eating, we also ordered a house salad. Which of course came topped with cured ham and melty cheese too.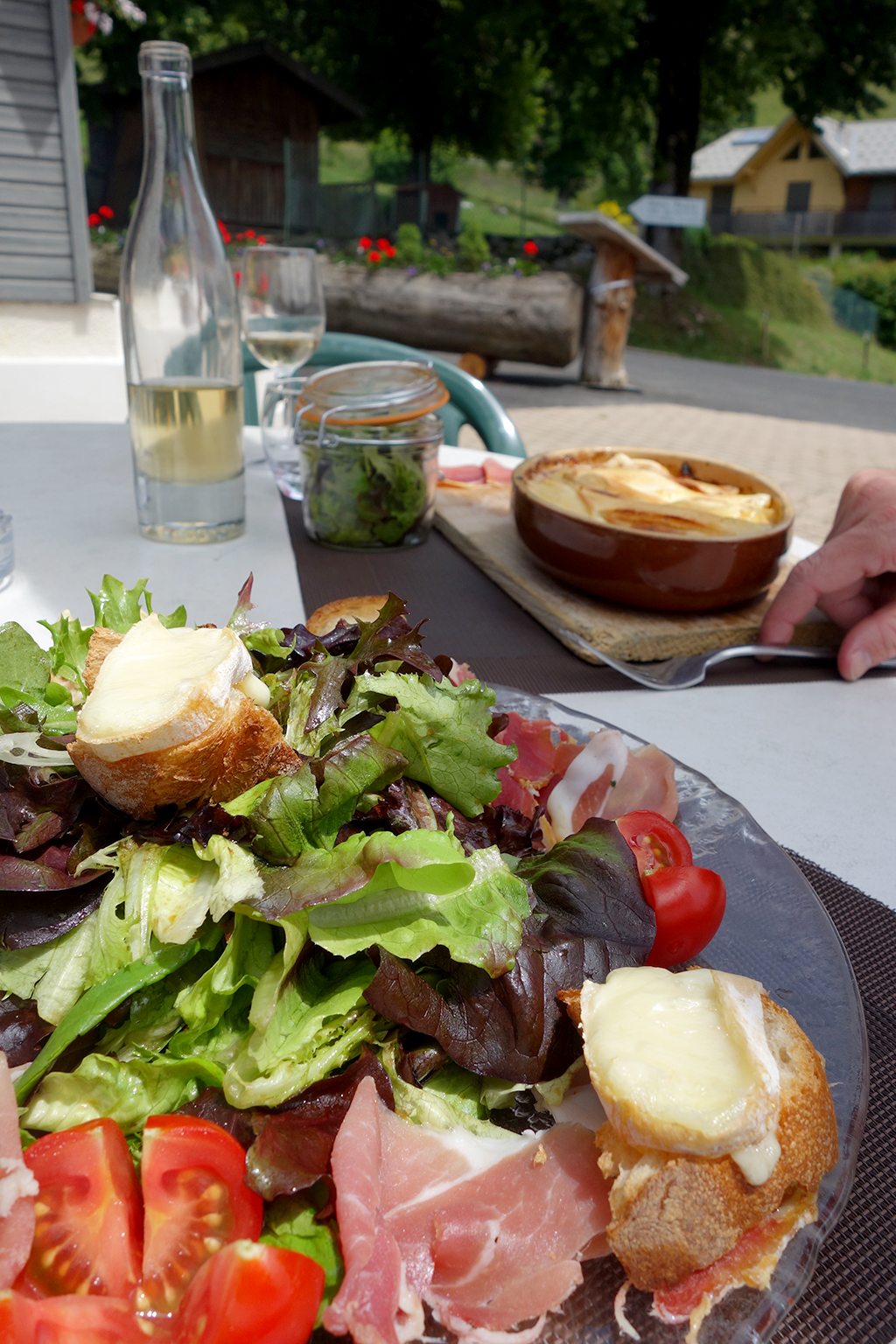 The tartiflette did not disappoint! A perfect comfort food using top quality French ingredients. It must be absolutely mind-blowing after a day of skiing in the high alps.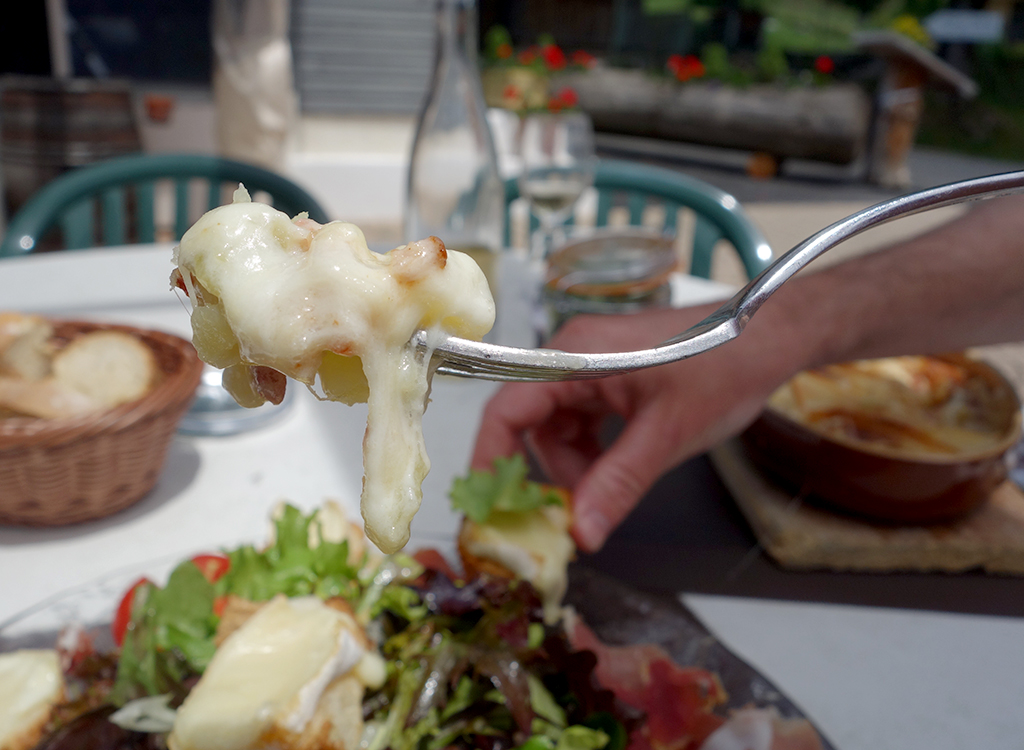 We finished the whole thing while watching paragliders float over the hillside….and proceeded to eat nothing again for about 12 hours after the hearty lunch.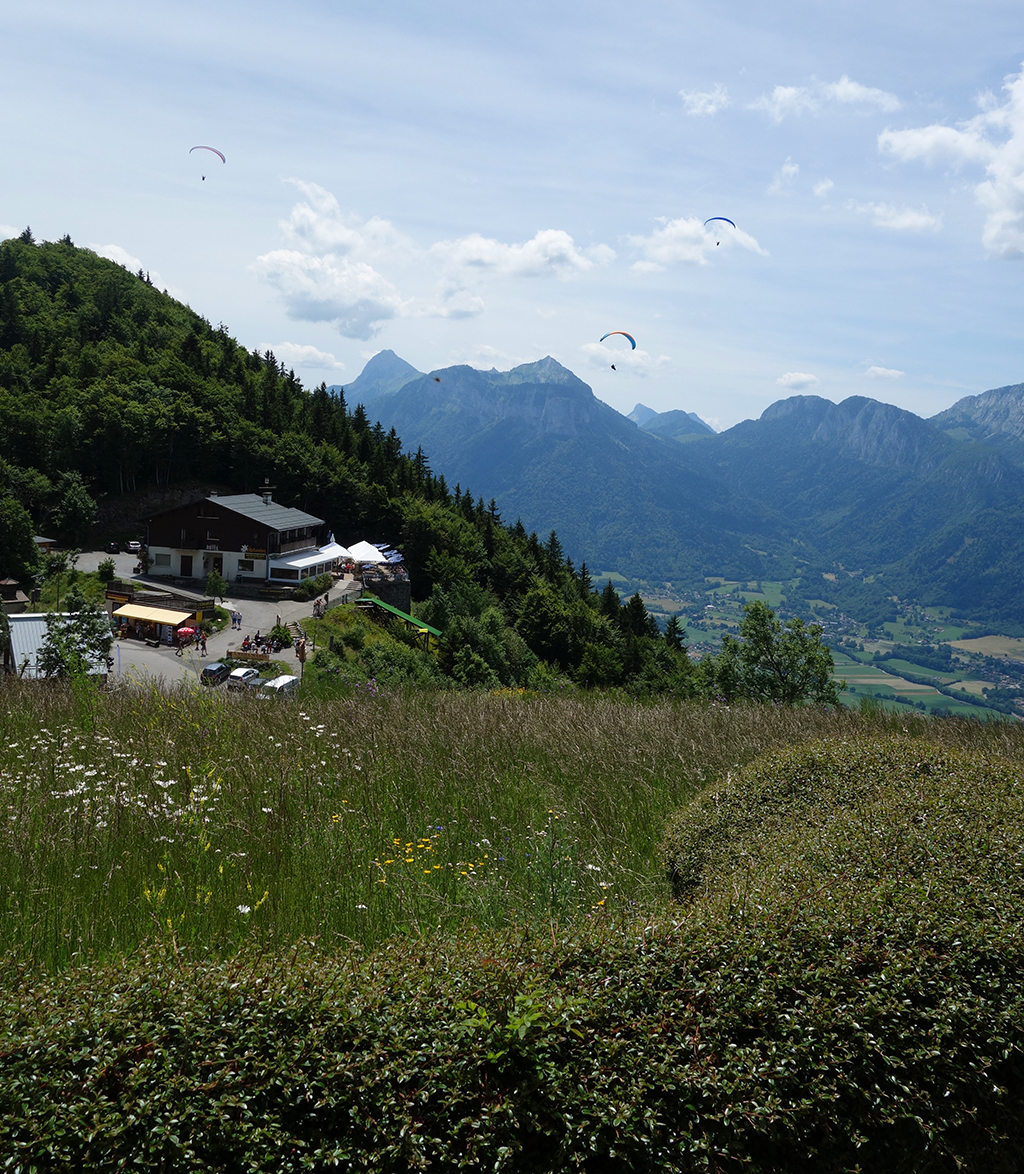 Want to try making a tartiflette of your own? There's a lot of disagreement about the "real" recipe to replicate this dish just as it is cooked in the French Alps. This Guardian article outlines the different variations and options. This version from Chef Simon in French seems like it might be closest to what we ate.