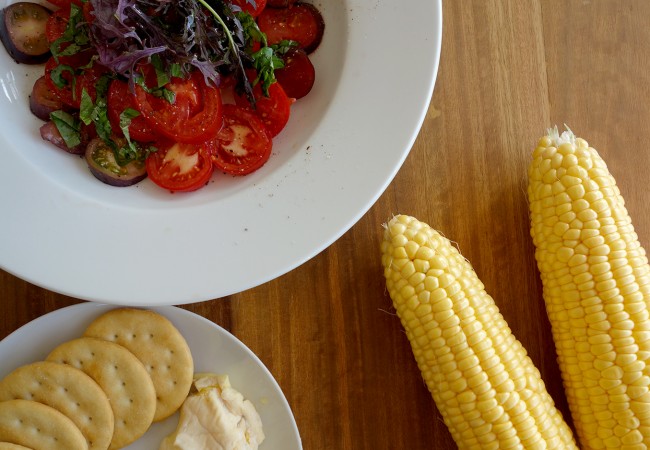 Beaches and Farms of Nelson, New Zealand on the Outskirts
When we first arrived in Nelson, I wasn't sure that I liked it. Our campsite had mosquitos and sand flies, there were a lot of bohemian backpackers around…it reminded me of Santa Cruz which (scandalously) isn't my favorite place. But the next morning – Monday in New Zealand, Sunday for our work schedule – the town started to grow on me.
Unusual for New Zealand, Nelson has a downtown with an intersecting high street instead of one long block. They call the middle "Trafalgar Square" and it's set up with sidewalk cafes and bars.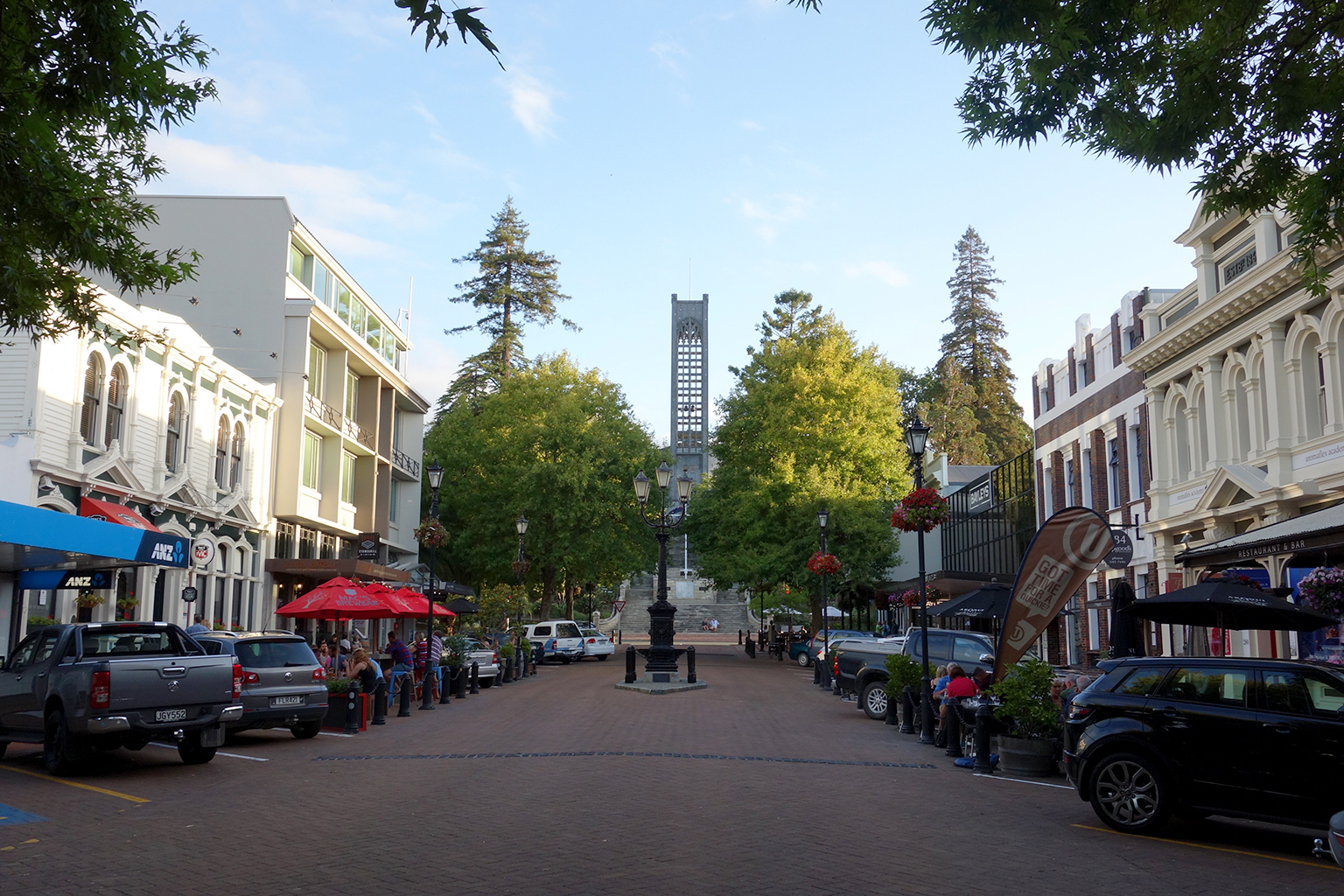 There's a beautiful small college on the back streets, now a polytechnic university.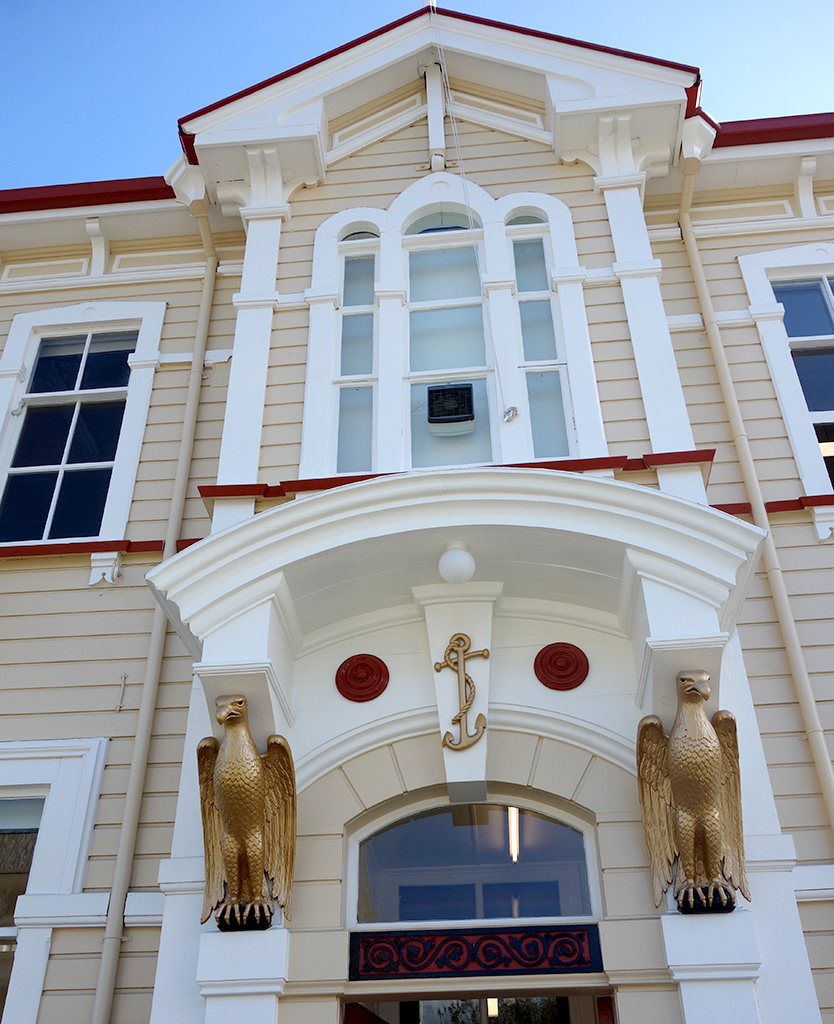 Rob and I walked along the river, went to the rose garden and stopped into the local city museum before decided to head to the waterfront for lunch. Nelson bay is glassy and turquoise, spotted with little islands.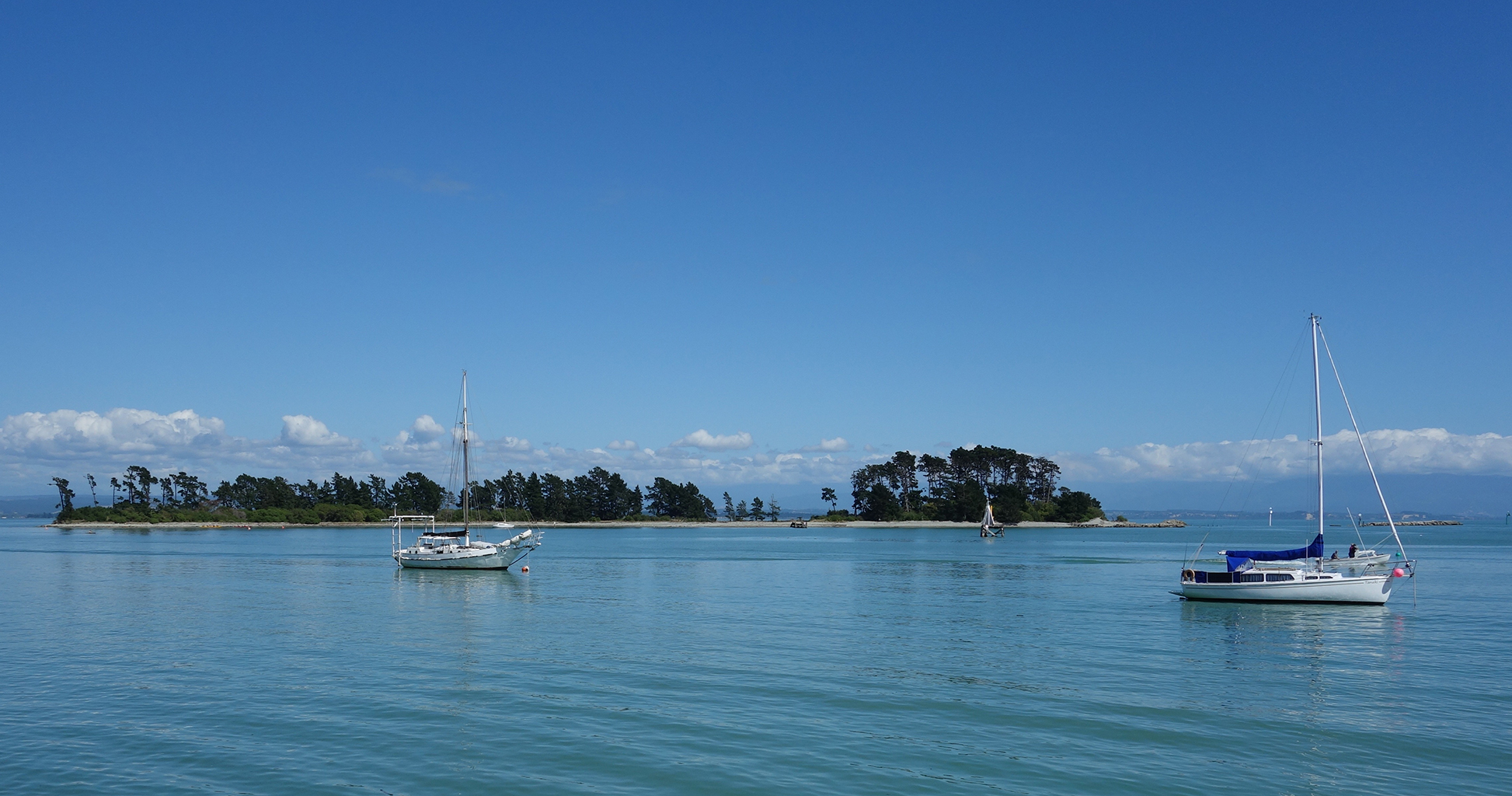 The spot we randomly chose on a map turned out to be fantastic. A tiny restaurant over the water called the Boat Shed.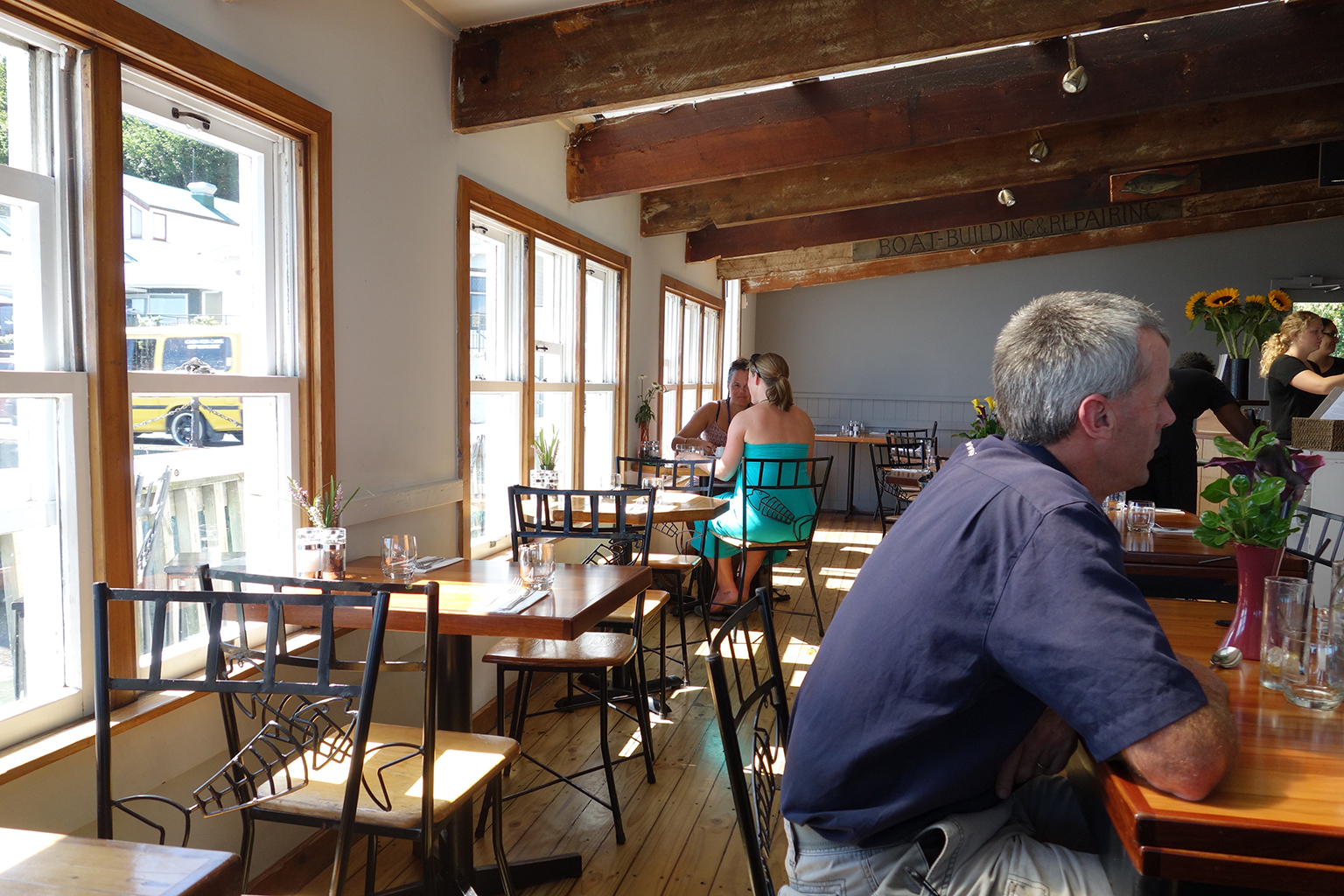 Rob and I split a bowl of seafood chowder and a trio of bruschetta: spicy zucchini with feta, anchovy with lemon and seared beef with horseradish. Yum!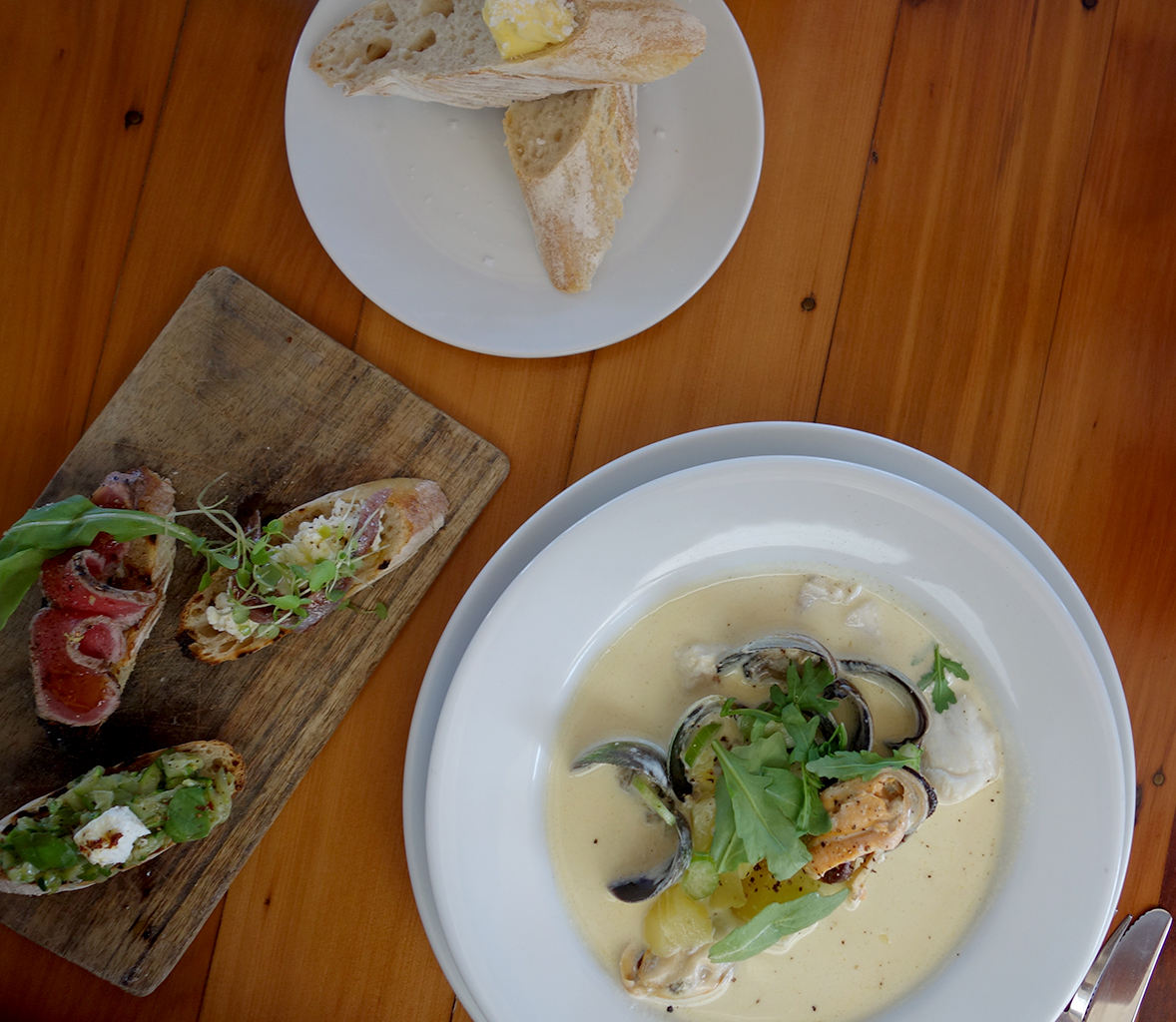 Post lunch, we escaped down the road to Tahunanui beach – a wide, shallow water beach with soft sand. Rob and I set up an impromptu sun shelter using my scarf and a driftwood tree to take a nap.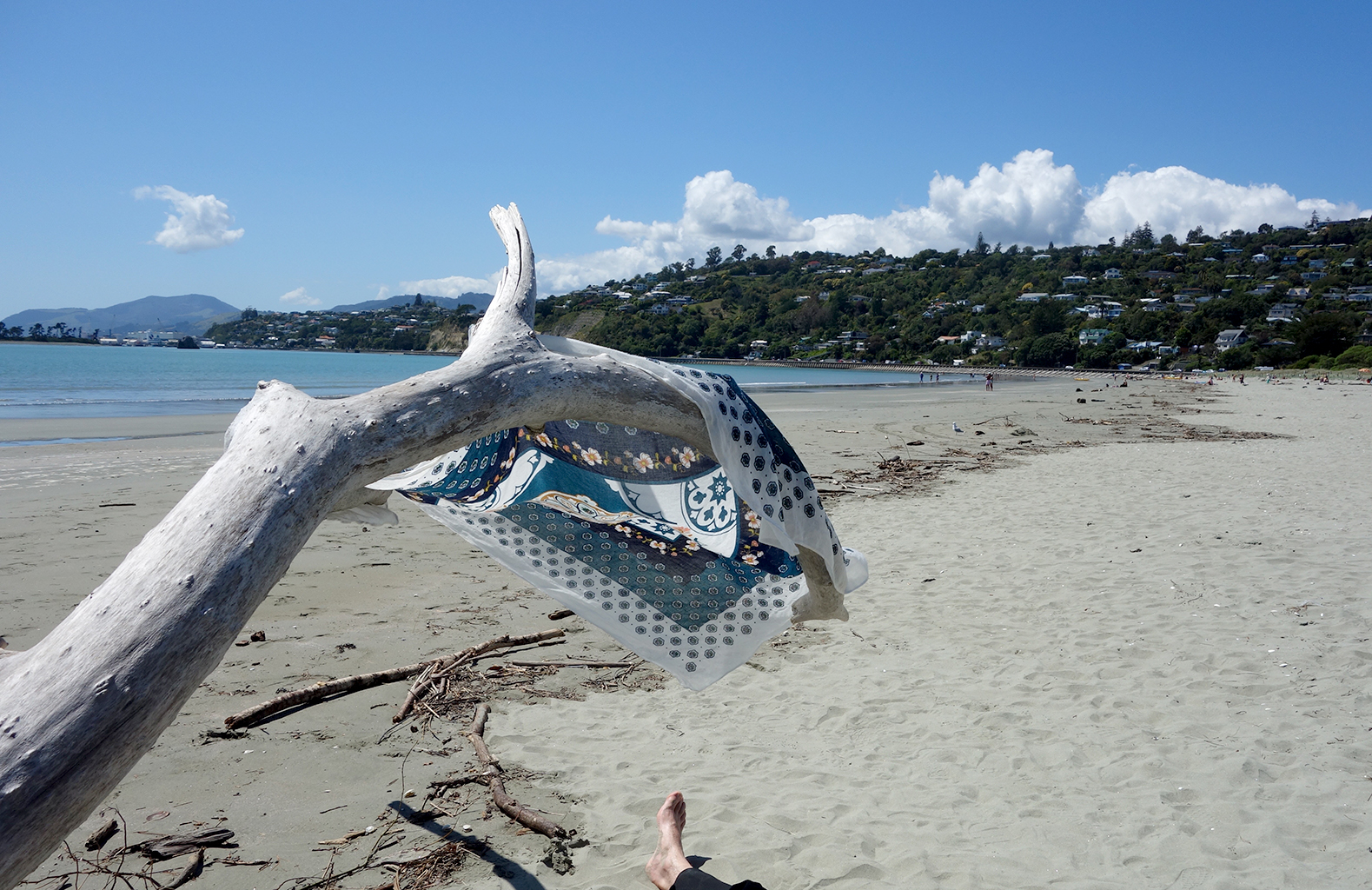 I waded out in the water and came back to share a delicious watermelon with Rob on the beach.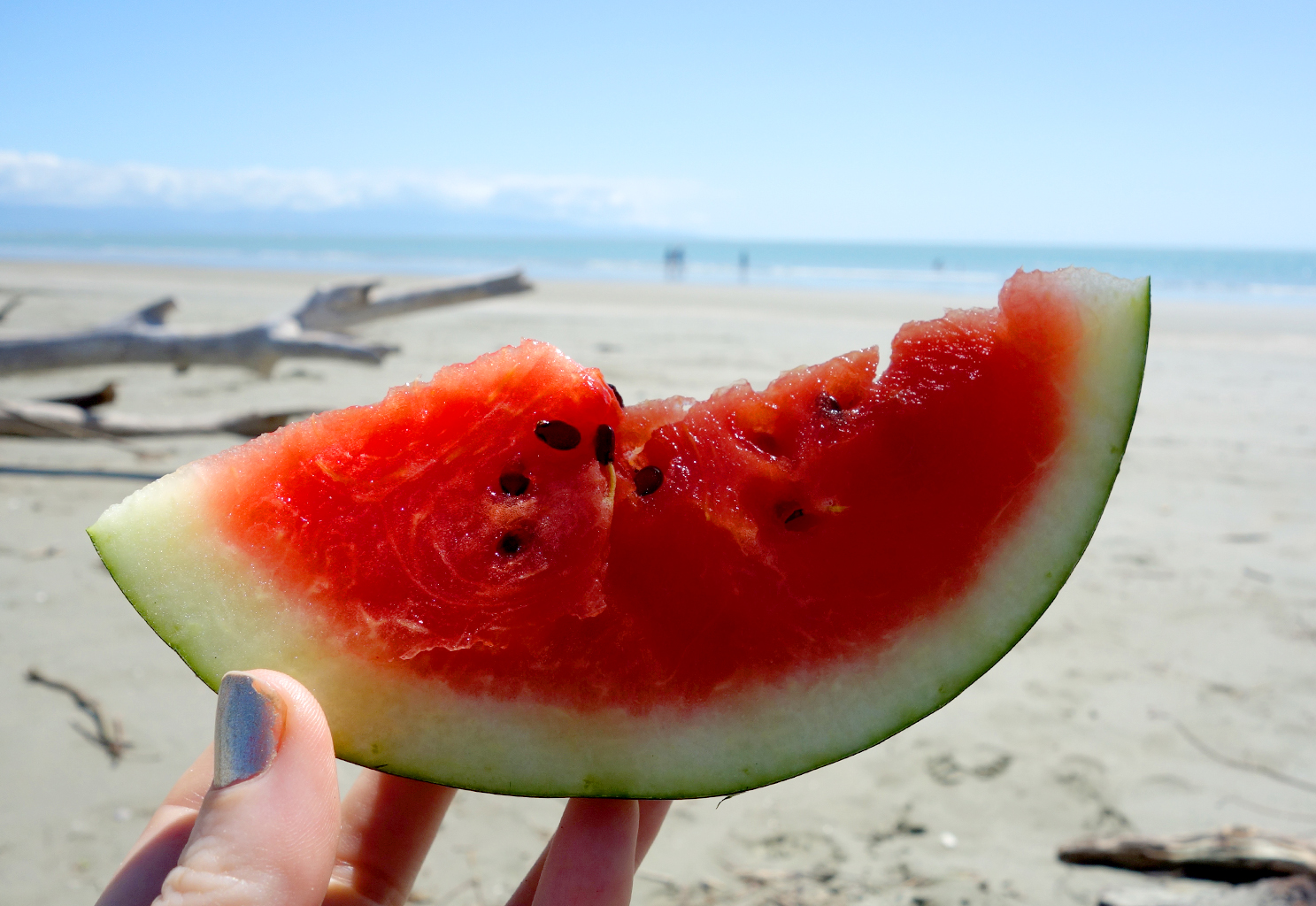 Cute castaway!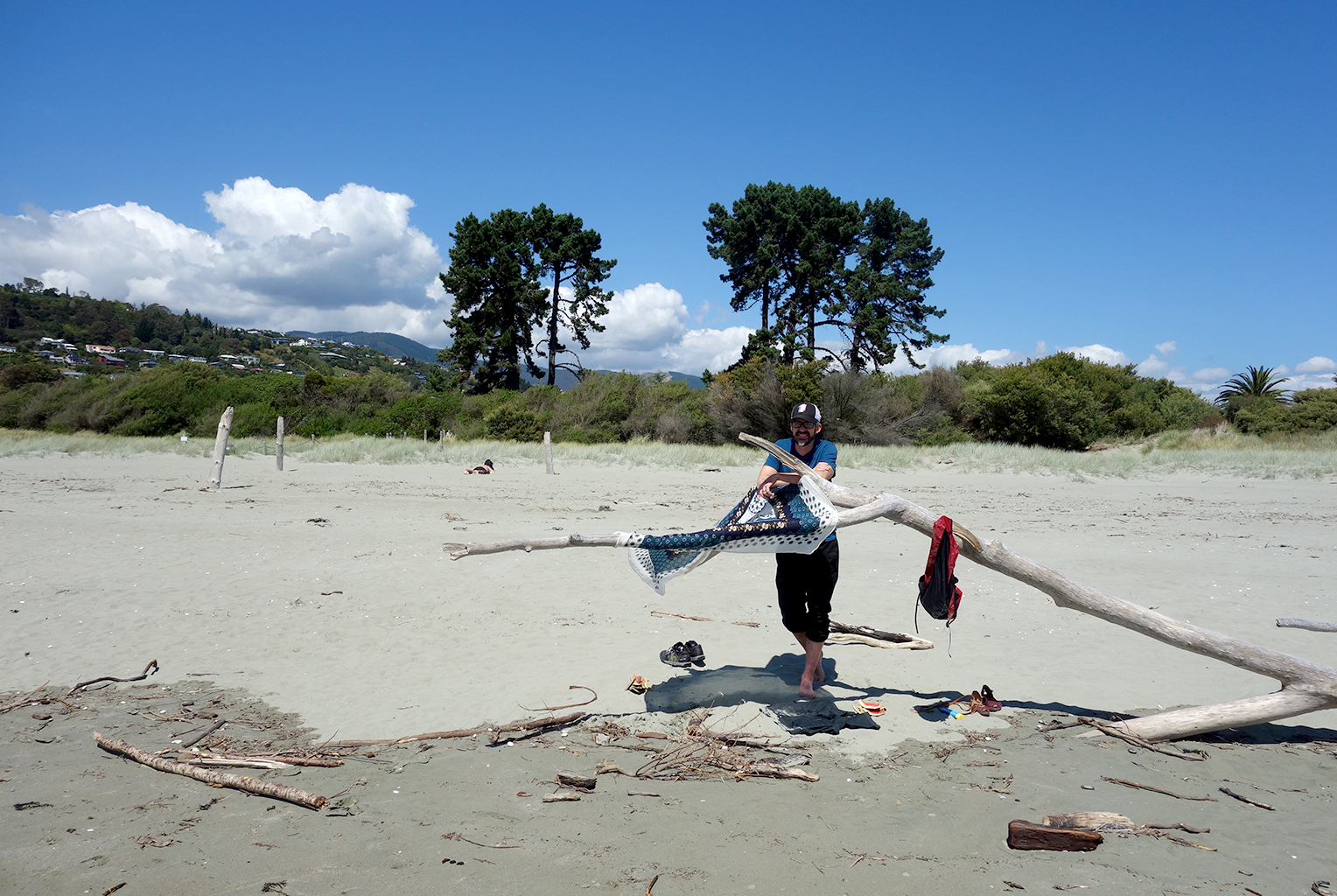 In the afternoon, Rob rode his bike out of town and I stopped in Nelson for a bit of shopping. The main department store chain in New Zealand is called "Farmers" and all the baby clothes in this country are wool – which seems impractical to me.
Our destination for the night: The Pear Orchard Lodge. This farm stay in Hope, outside of Nelson was so pretty – run by a German expat who moved down from Auckland a few years ago.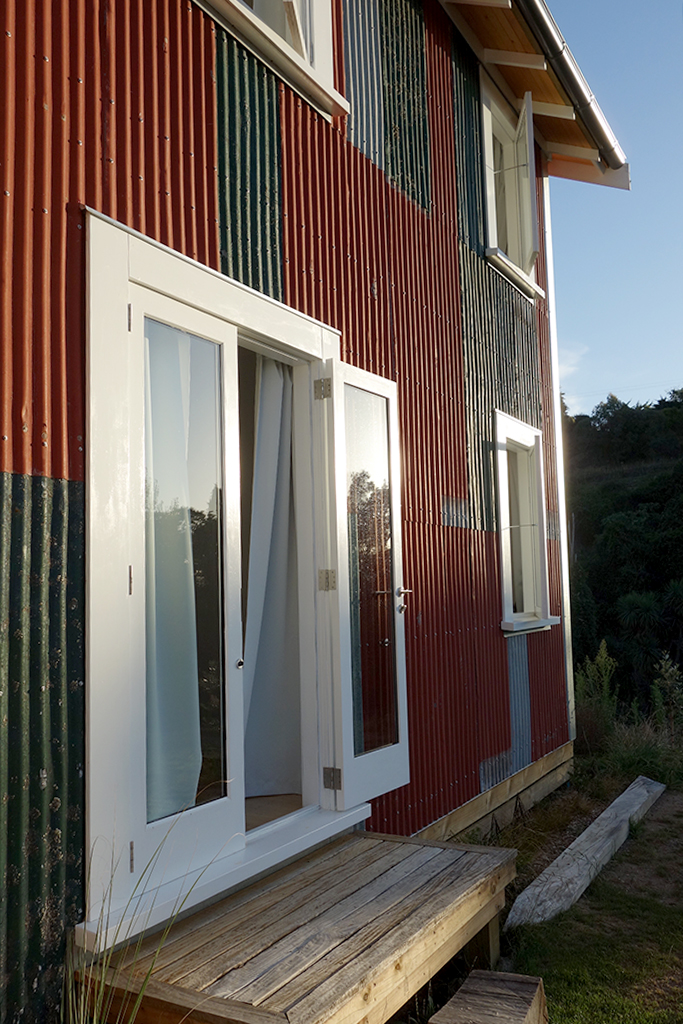 The host was formerly an architect and has the farm-stay quarters set up elegantly.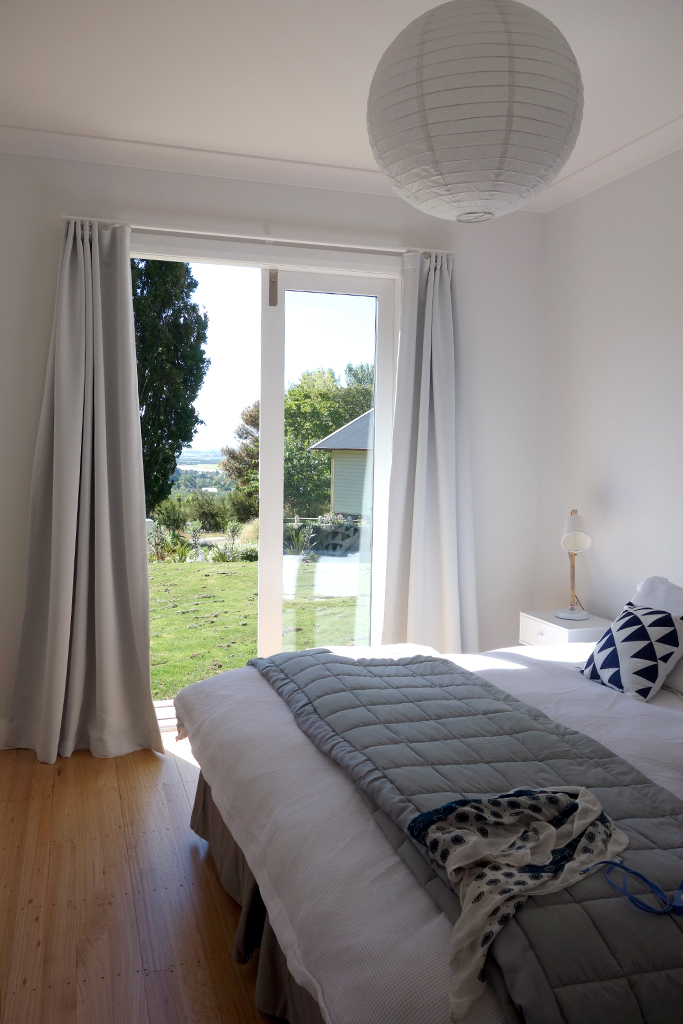 There was a big shared kitchen to make our dinner. Another piece of local venison for Rob to BBQ.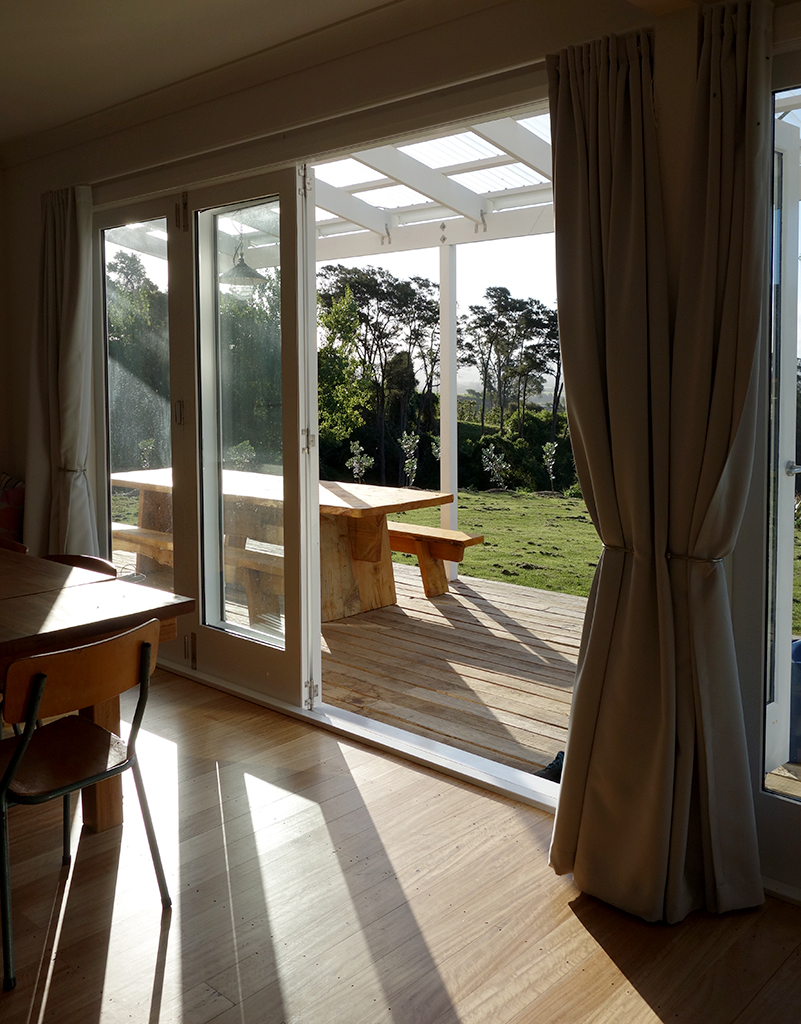 I made a tomato basil salad using the farm tomatoes we bought in Amberly, cheese from Kaikoura with crackers and ears of corn with a Mexican-style chili sour cream sauce.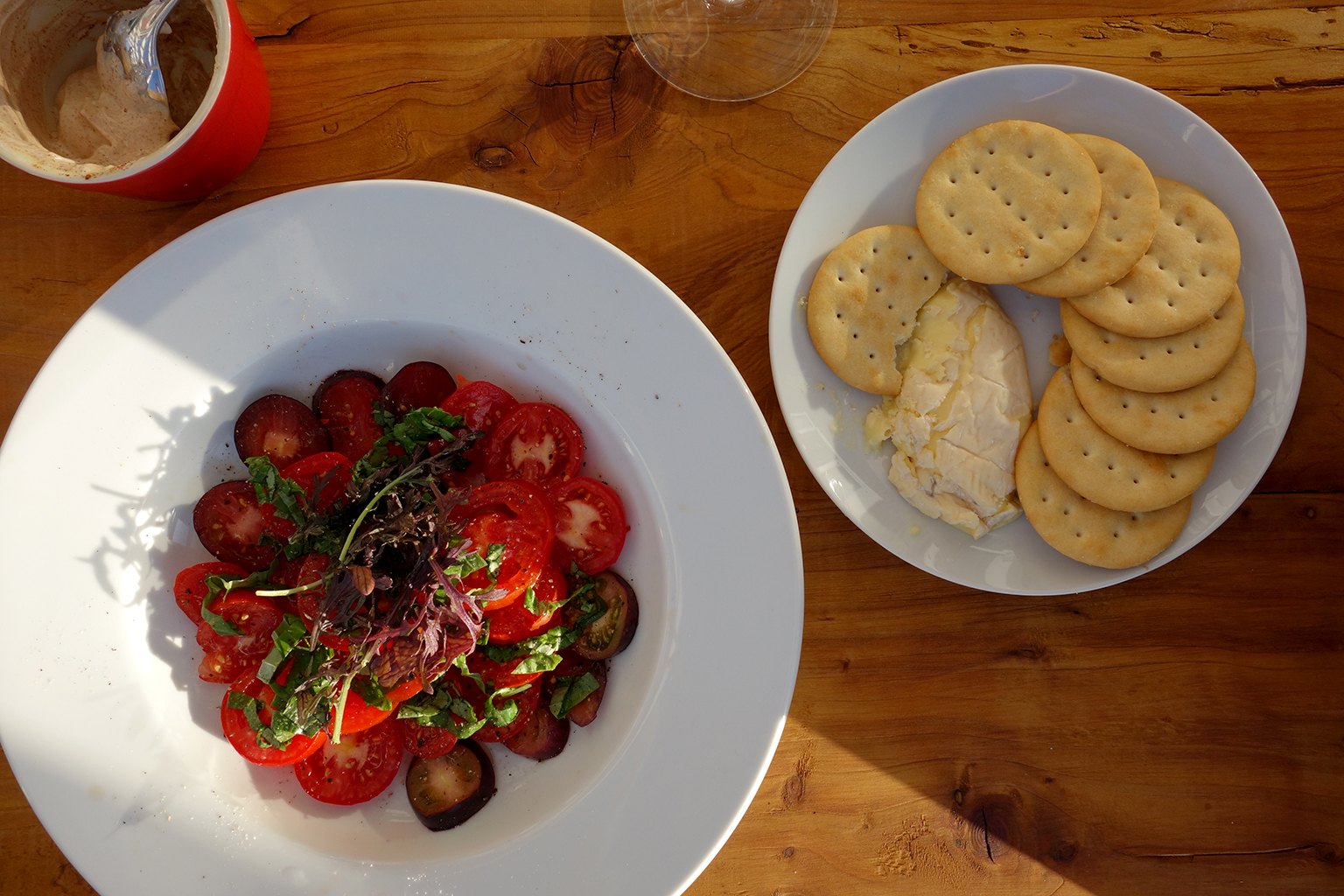 We made friends with a trio of French hikers and stayed up late eating chocolate and chips with them on the patio.