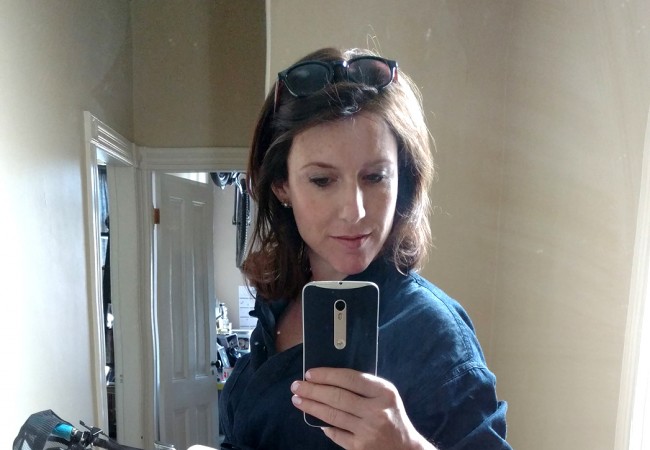 9 Outfit Ideas for 8 Months Pregnant
Eight months pregnant?! How is that possible! Things have started to get a bit more difficult as I head into the last 7 weeks. I don't quite understand how I'm able to stand upright with this big bump balanced on my too-small feet.
My daily routine is to have breakfast in bed while the baby also wakes up with stretches and kicks. It takes some time to loosen up my puffy, carpel tunnel fingers in the morning. I'm still working full-days with clients for a couple more weeks – business took a surprising, lovely uptick with new contracts being signed right up until last week. I rotate between various places to sit and stand around the house while working – most locations are comfortable for about an hour before I need to move. I'm obsessed with ice water and trying to eat salmon or eggs with almost every meal. Summer produce from farmer's market and fresh backyard eggs delivered to us by friends and family are blessings. I fit in a bit of exercise in the late afternoon, either walking, biking or yoga most days. Nights make resting difficult with itchiness and braxton hicks contractions – I try to take on distracting chores like polishing silver, arranging flowers, cleaning out closets before bed. I'm mostly wearing dresses now aside from an occasional hour here and there in pants and still wearing (low) heels.
There are several great parts of being 8 months pregnant – the baby's moves are so pronounced now. Those tiny feet kicking me in the ribs and hands punching me in the bladder all while she has a whopping case of hiccups five times a day is the best, most annoying thing. And the support of other women is tremendous at this stage. Every woman who has ever had kids wants to talk to me while I'm out about town. It's fun to hear about their pregnancies and hear that everything will be fine. There's a special place in heaven for people who give pregnant women big glasses of ice water, gifts from the registry and – instead of advice – general reassurance.
1. Driving to Fresno
Rob and I went to visit his parents for Memorial Day weekend. On the road there, we stopped for an early dinner at a funky old French basque restaurant in Los Banos. For $20, you get 10 courses including a small bottle of wine, soup, salad, potato salad, lamb stew, grilled chops and ice cream. Old Navy maternity dress in a navy pattern with sea urchins with tan wedge sandals.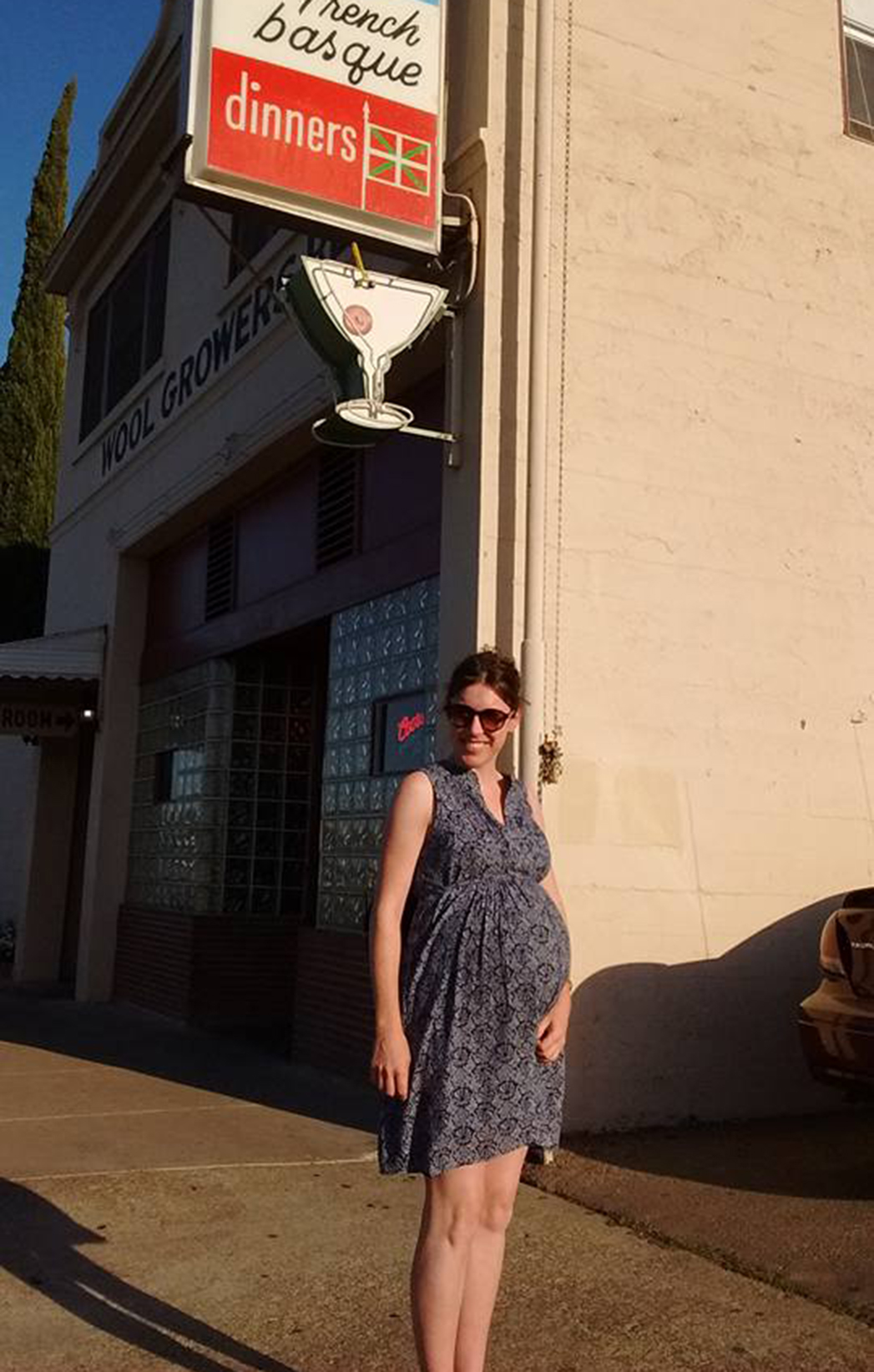 2. Hiking in the Sierras
I'm going to legitimately miss this black crepe maternity shirt dress after pregnancy. It's been my go to since month four and our travels across New Zealand.  More elegant when not paired with running shoes.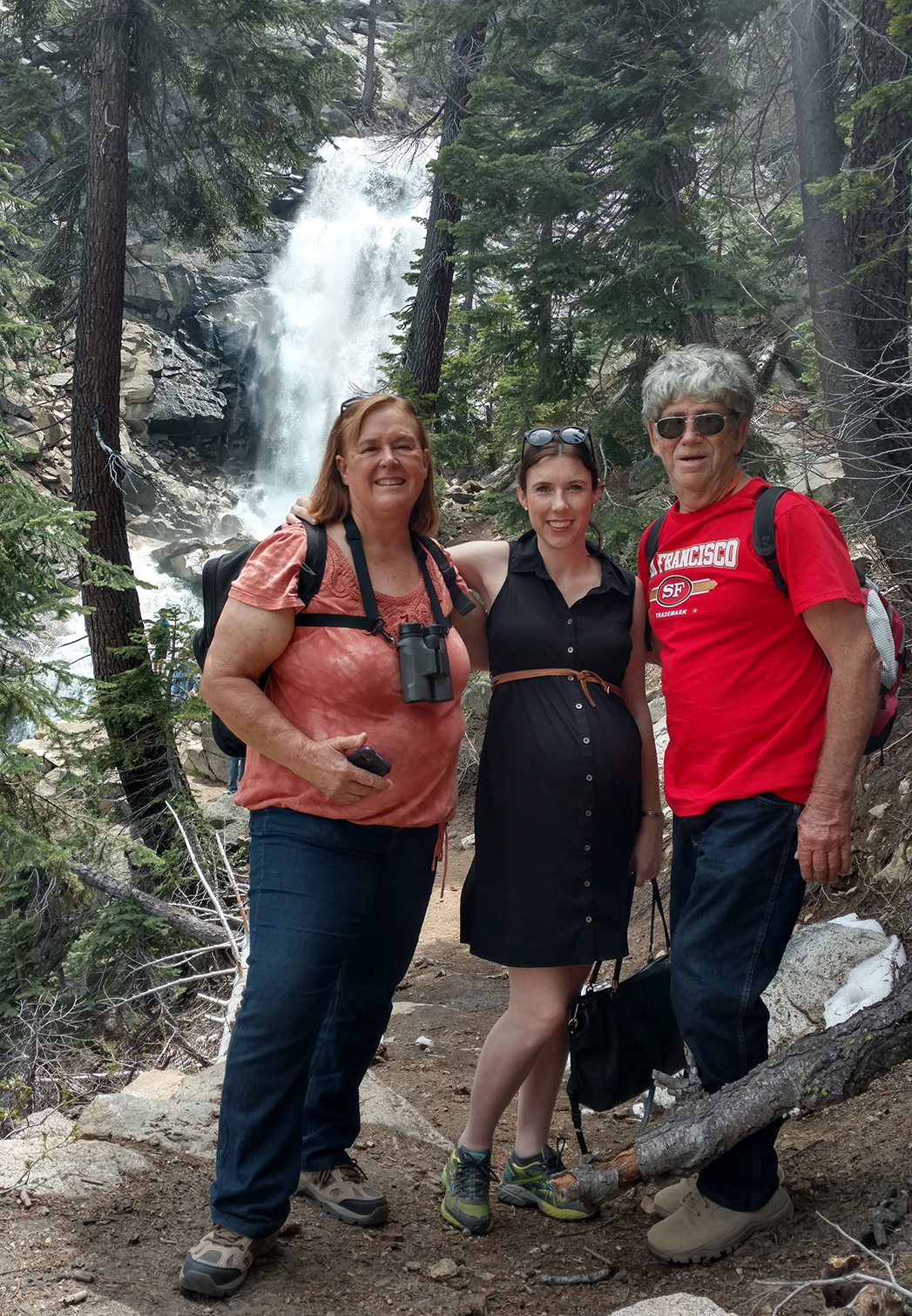 3. Running Errands in the City
Thank heavens for dresses. These boyfriend maternity jeans are cute buy don't stay up at all – I would need suspenders. The maternity top is from H&M – which designs some of their clothing using darts instead of hideous elastic.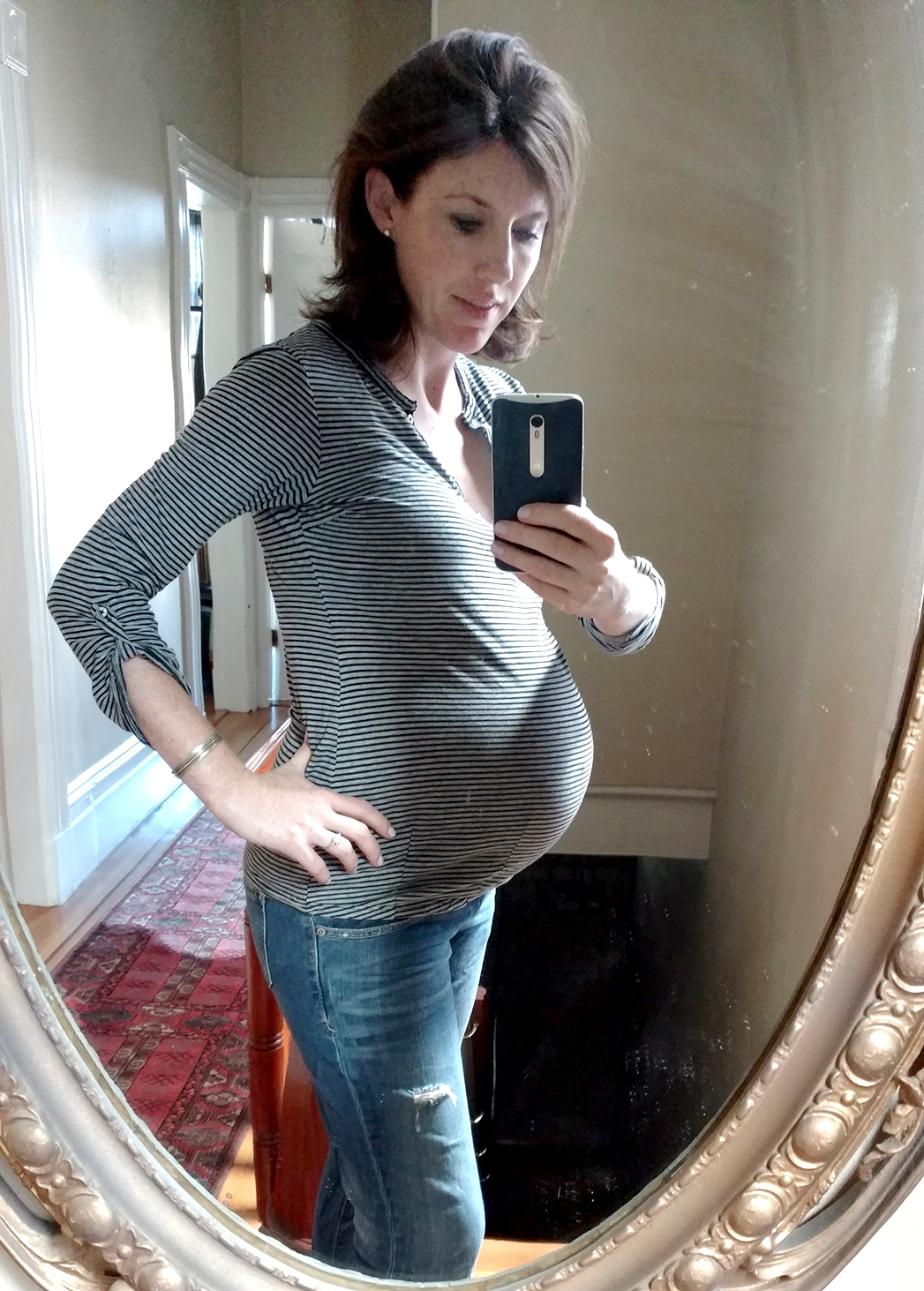 4. Brand Workshop for a Client
I think I'll look back on this as one of the most fond pregnancy memories. That time when I was eight months pregnant and led a national non-profit through a three hour brand workshop for my company, baby kicking the whole time. Incredibly, this non-maternity sweater dress from Forever 21 still works – although it's about a foot shorter than it used to be. I added a new slip and belt along with a pair of Cole Haan wedges.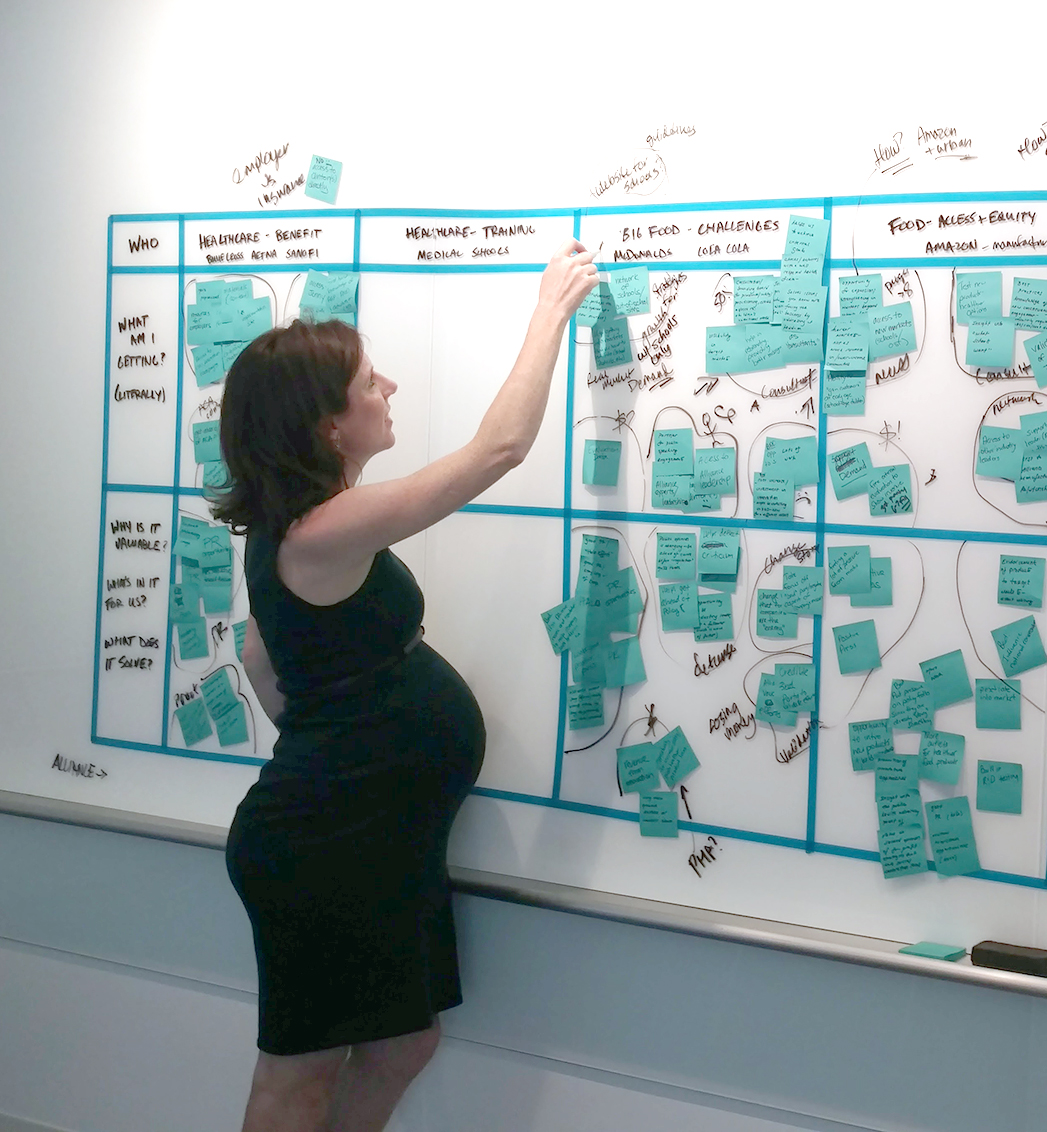 5. Doctor's Appointment
According to my weigh-in, I've gained 30 lbs. Not too many more to go hopefully. My chambray maternity dress is close to being outgrown. Paired with Gentle Souls sandals that are the perfect shoes for walking around the city with the exception of no longer being able to buckle them on my own.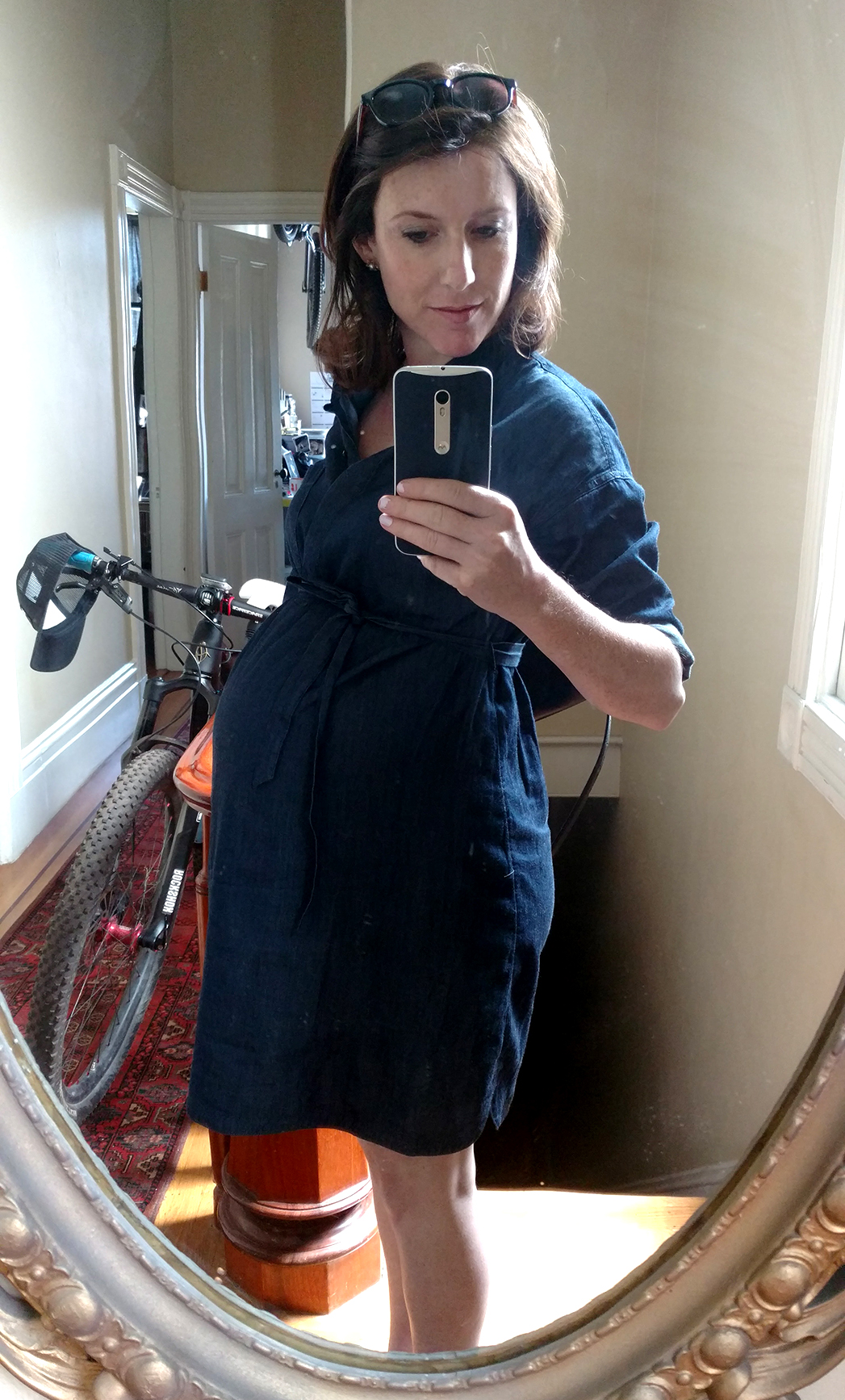 6. Biking in San Francisco
Biking is back on my exercise radar these days. My balance is pretty good with all this extra "ballast" and the form is a nice way to workout my legs without the stress of all these extra pounds. Rob and I ride to the music concourse in the park weekly. I relax by the fountains while he practices BMX tricks.  Old Navy maternity workout pants and Fabletics tank top.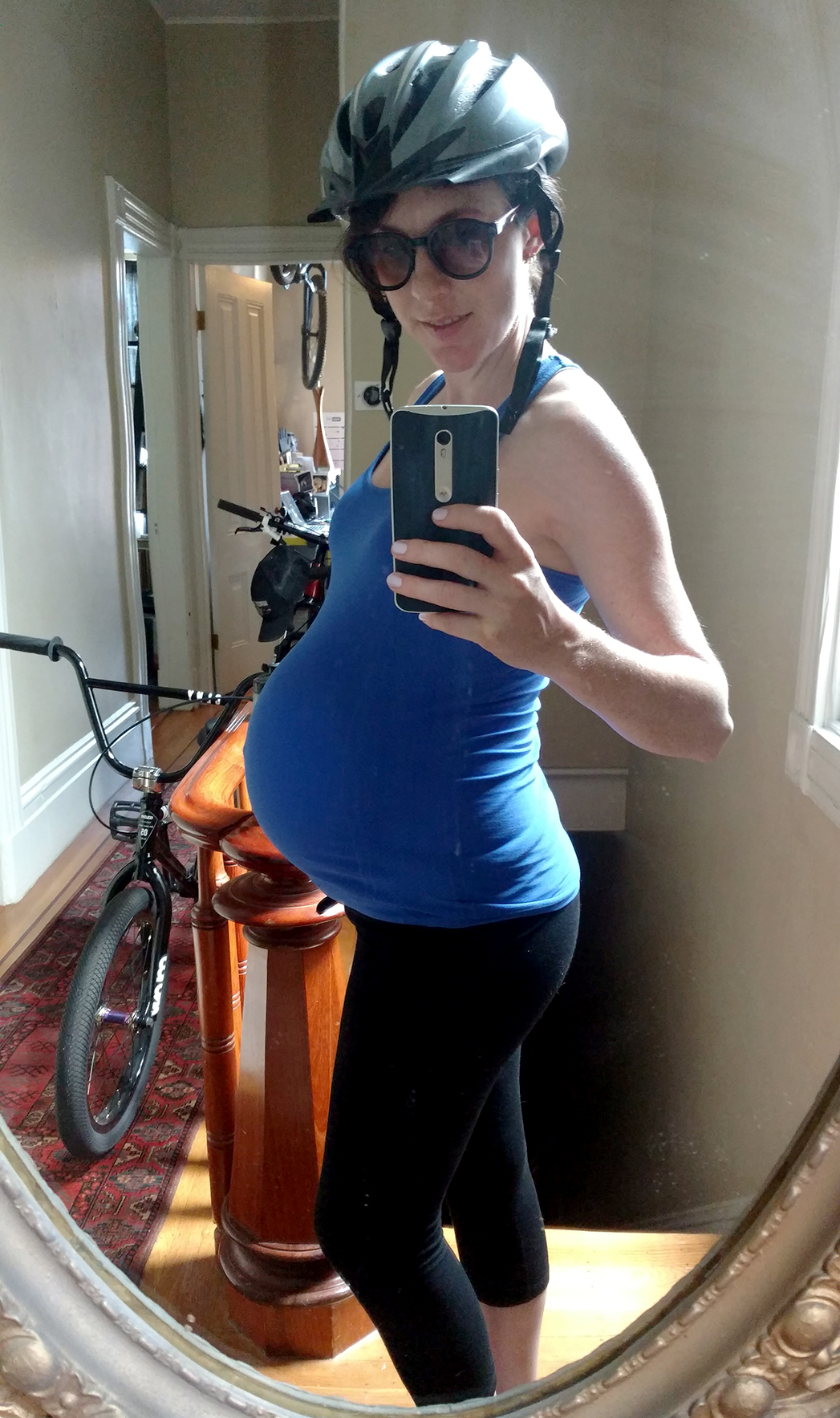 7. Community Advocacy Meeting
I put on this outfit with white jeans, a henley top and wool coat for a cycling advocacy board meeting with Rob out at a brewery in the Haight and promptly died of itchiness. I need to find some way to wear my comfy dresses for our cold foggy summer nights here in the city now that boots are out thanks to my puffy feet.
8. Walking to Farmer's Market
Essentially what I wear every day at month 8. One of my 9 or so maternity dresses, many of which were hand-me-downs, with a pair of Gentle Souls sandals and sunglasses. This navy maternity dress doubles as a nursing dress for later.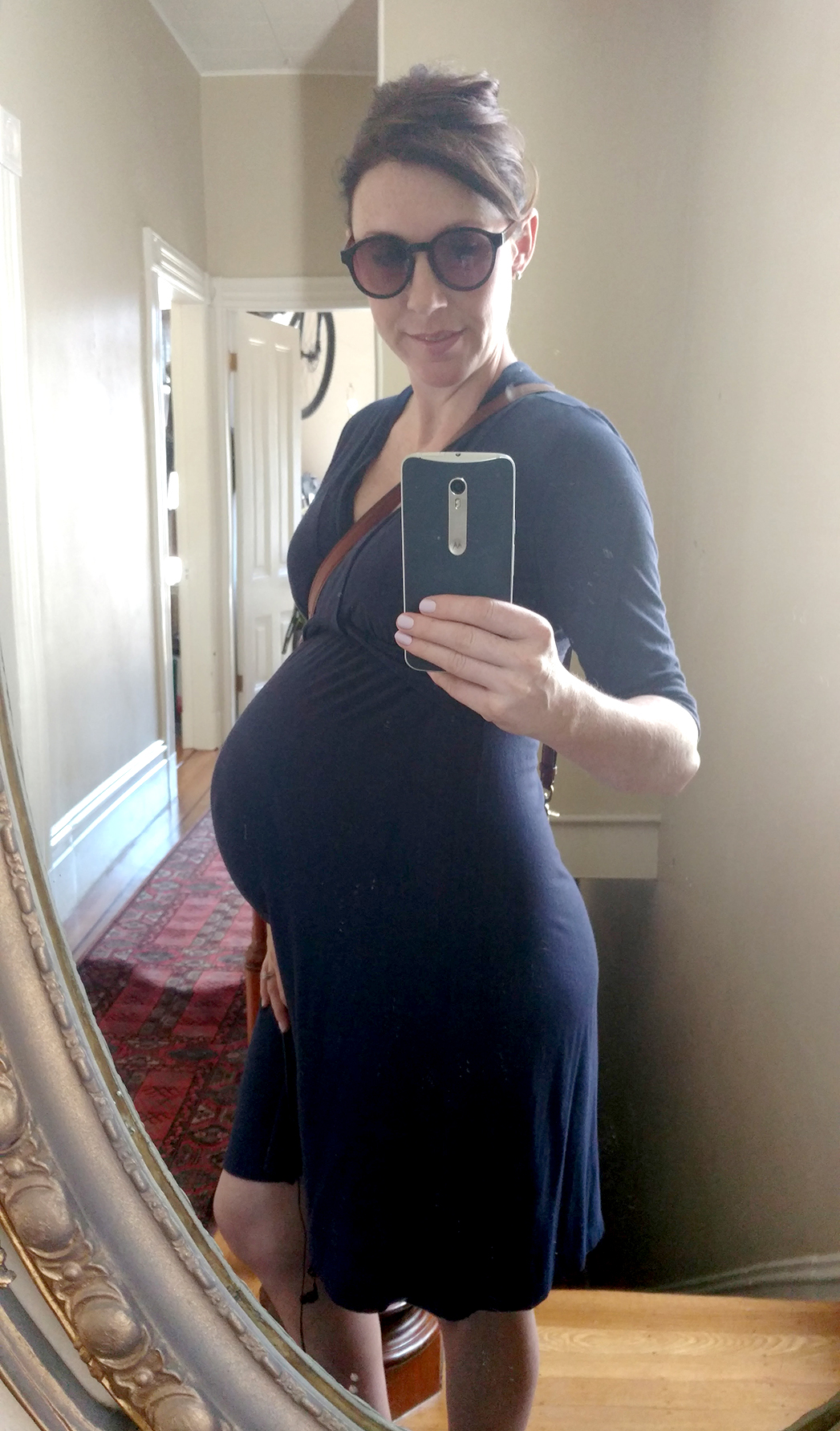 9. Pre-natal Yoga
I feel like I'm waking up a pound heavier every day now and these photos certainly don't disprove the theory. Pre-natal yoga is getting a lot harder but is still my favorite way to exercise and relax. Each week another familiar face "disappears" to have her baby and a new eager woman appears who is just 13 weeks pregnant – Waiting for Godot has nothing on this weirdly emotional DMV-holding-pen of life.