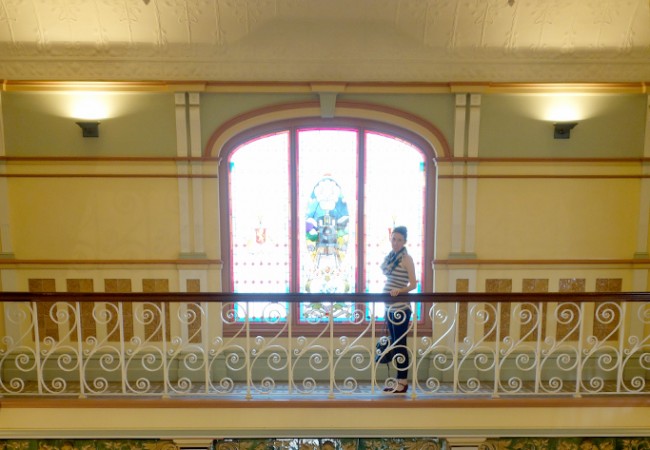 Passing Through Dunedin, New Zealand
Dunedin ("dunn-eden") seems to be a big stop on the cruise ship route. A small university town, it is VERY tied to its Scottish heritage. From the "Burns Hotel" to the stone train station, you feel straight out of the highlands here. Rob and I just passed through  on our way up from the Catlins on the way to Christchurch.
We got an early start in Curio Bay, not wanting to have breakfast among the sand flies. Dramatic morning light: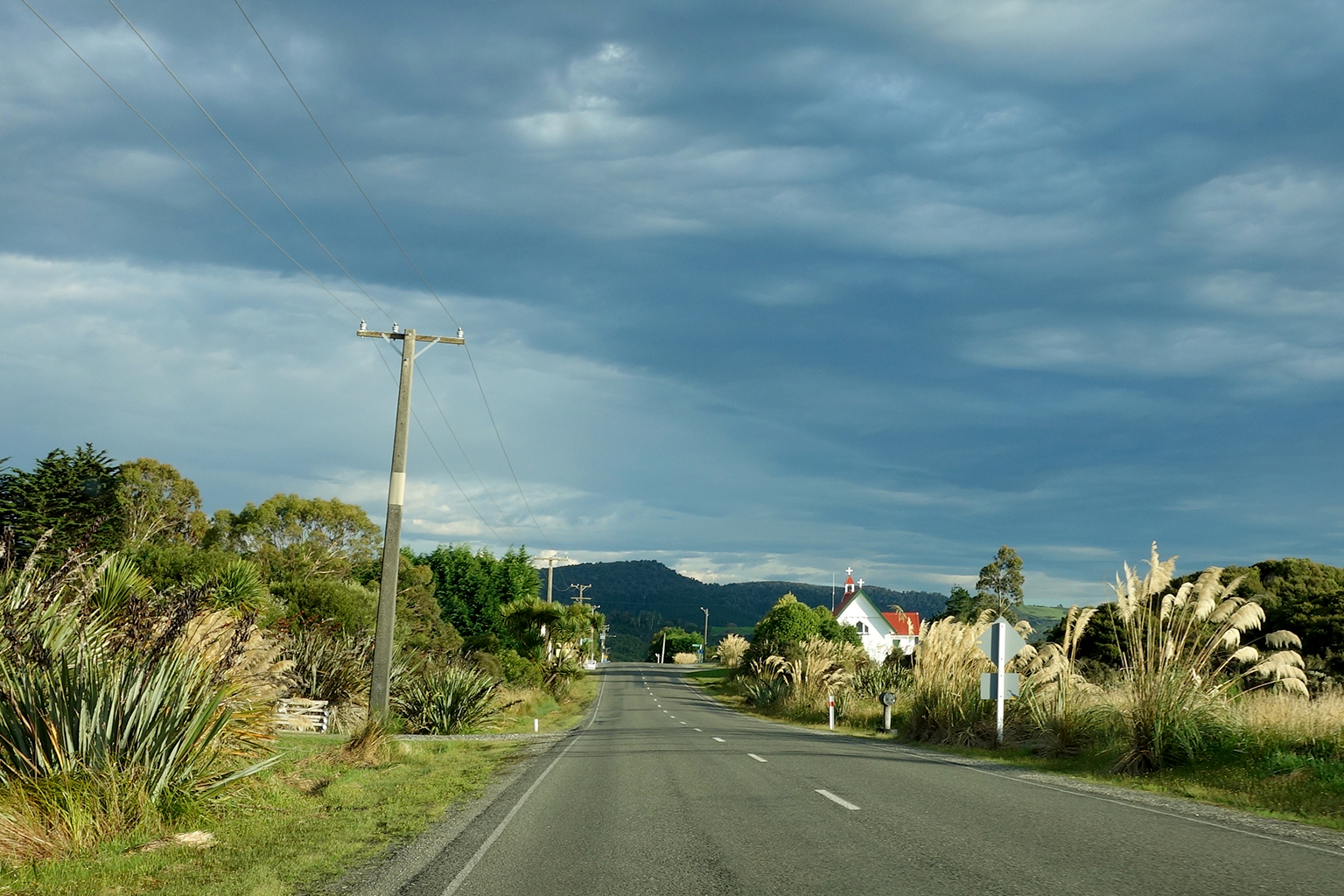 First thing, we stopped at McLean Falls to make breakfast at the trailhead and a hike along the ferny route to the 22 meter falls with our cups of tea: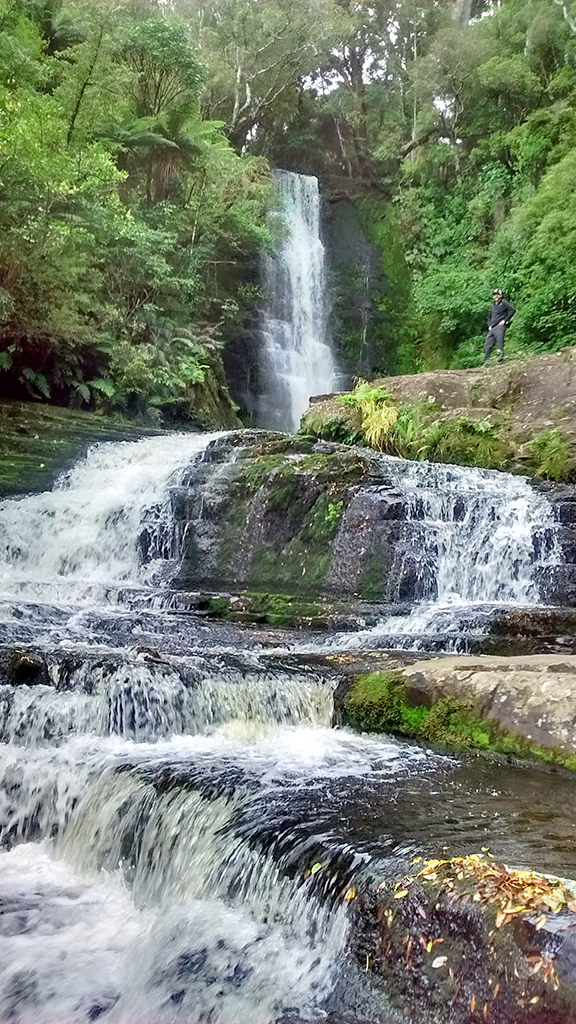 Along highway 1 on the way north are several small towns that consist mainly of an art gallery, hip coffee shop and gas station. The coffee is so good! (Still just 17 weeks pregnant 😉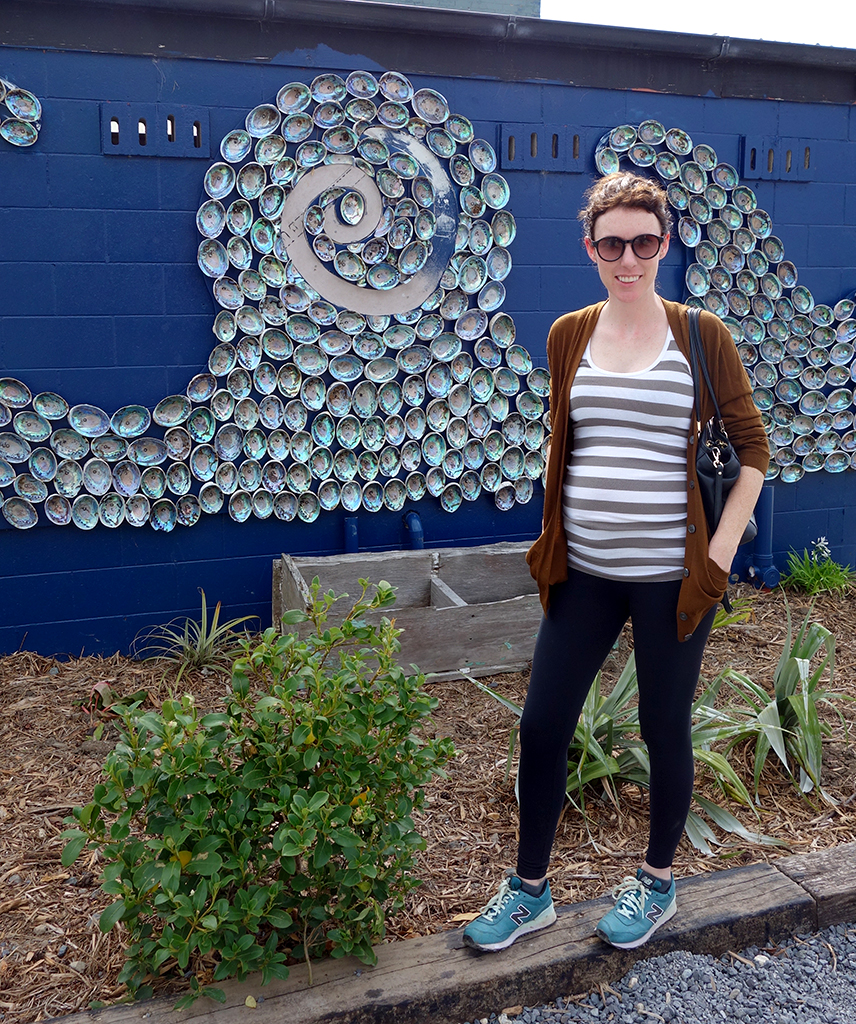 Here's our tiny car set-up. It's a Mazda 2 with Rob's bike attached to the back with suction cup mounts. The backseat tends to be a jumbled mess of tent, sleeping bags, groceries, hats and various bottles of sunblock.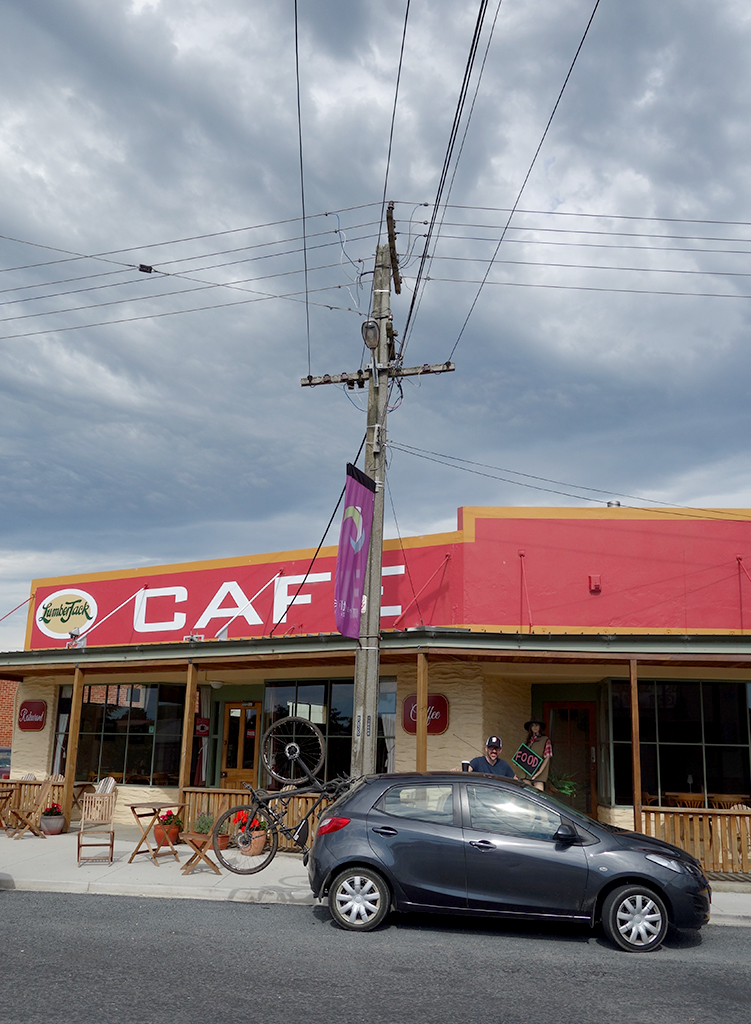 In Dunedin, we parked in a lot downtown and went for lunch at Morning Magpie first thing. Very "Portland" cafe, playing the Shins on the radio with delicious avocado toast and a baked salmon bagel sandwich. Doctor's orders are to always be eating salmon!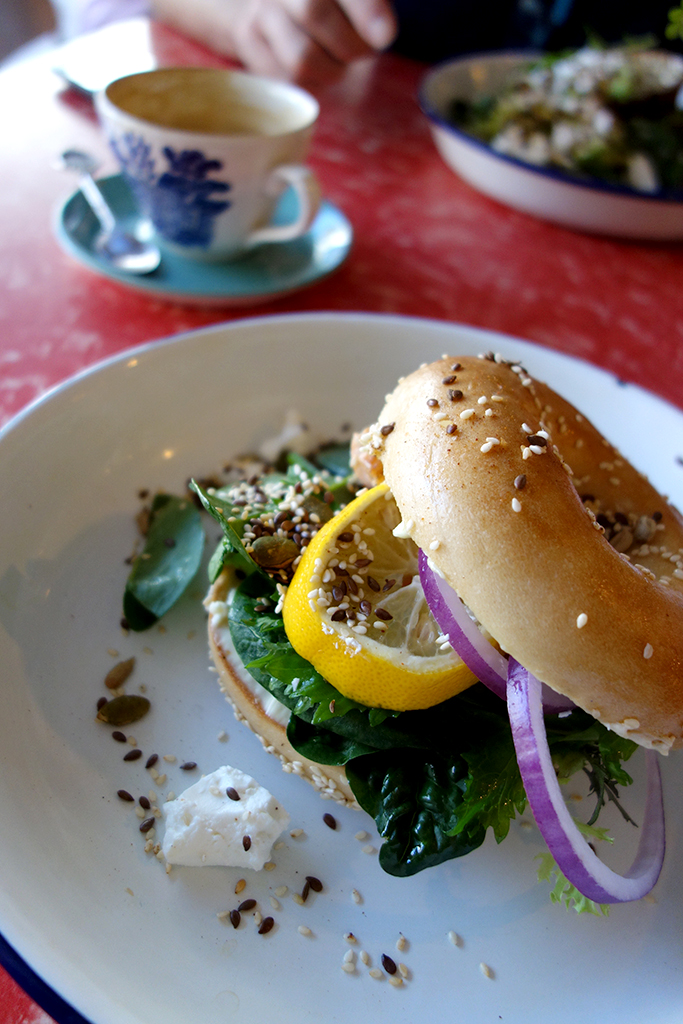 The civic buildings here seem too severe for the sunny warm weather.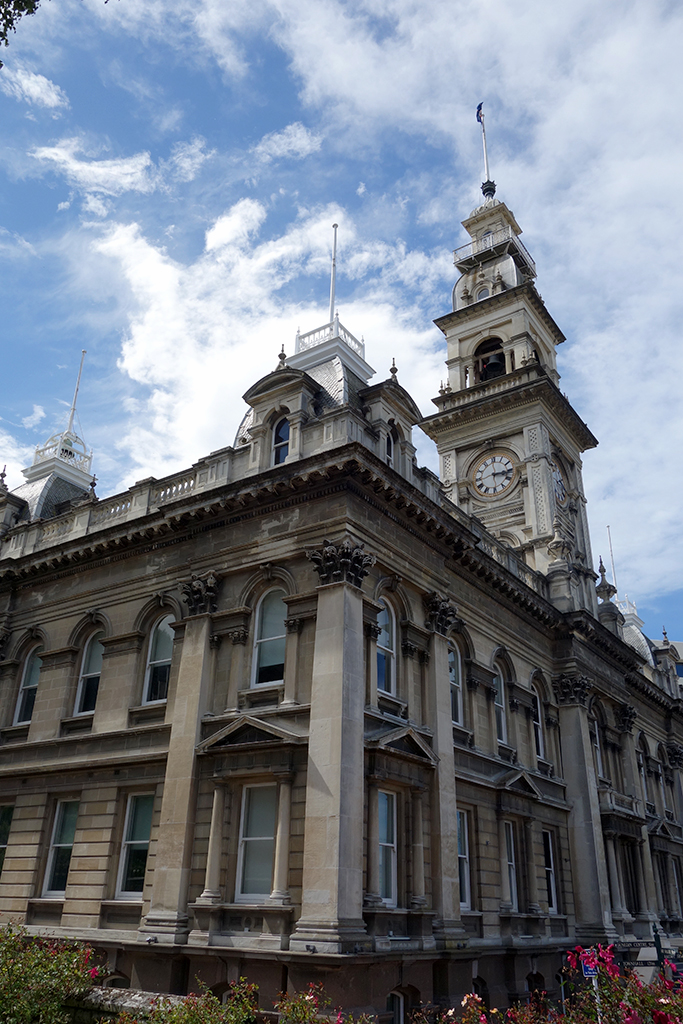 The train station in town is a main attraction – a real Victorian gem with lots of mosaics and stained glass. There's a community art gallery on the second floor and a couple tourist trains that depart from here.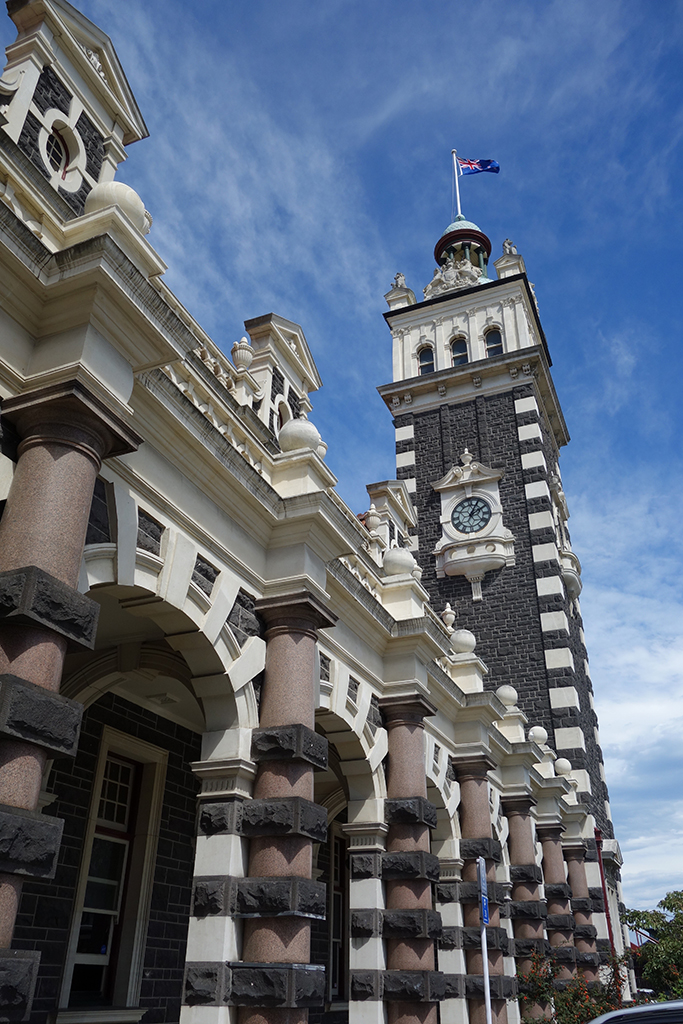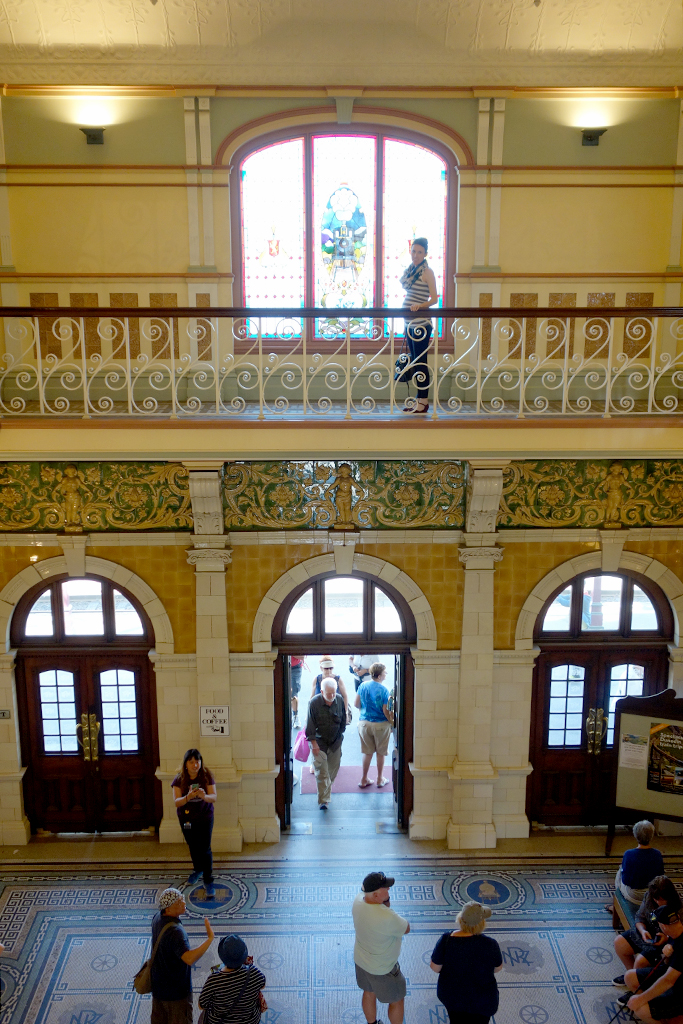 Rob and I went to the high street to shop for a new tent in the afternoon and – appropriately enough – bought one from a nice young Scottish man at a backpacking store. We stocked up on groceries and headed out to a campground at sleepy Portobello Bay for the night.