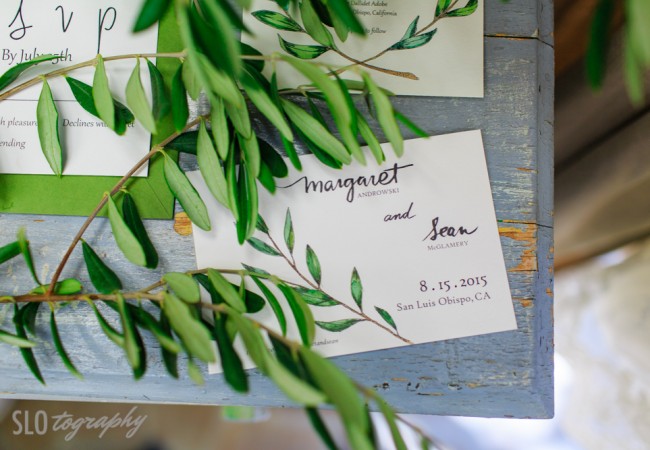 Hand-Painted Olive Branch Wedding Invitations
The photos from Margaret's August wedding are here! Let's spend the week recapping all the details that went into my friend lovely San Luis Obispo event. With a theme of olive branches and Spain at the Dallidet Adobe – I really think it was one of the prettiest weddings ever.
To start, the invitations! Margaret's friend designed these and we printed and then hand-painted the olive leaves in watercolors. The cards and envelopes were from Paper Source and the watercolors from Maido in Japantown.