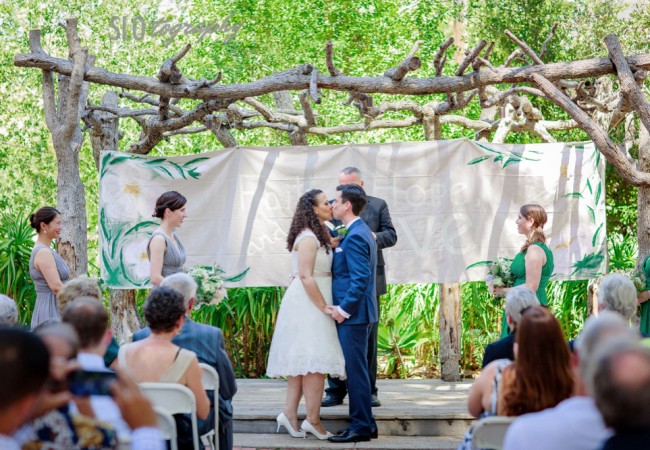 Hand-Painted Canvas Wedding Banner
More details from Margaret's wedding today! The facility at Dallidet Adobe is so lovely, with lush gardens and brick patios. The one difficult piece is a large gazebo on the Avocado Patio made from branches that looks nice in person, but a little "halloween spooky" in photos. In our research, we found photos of weddings where they tried to decorate it with flowers and fabric – but we thought it needed something bigger. We decided to make a wedding banner.
The good news was that a $20 canvas drop cloth from Ace Hardware was exactly the right size at 4′ by 15′ and a lovely shade of natural fabric. On the last weekend before the wedding, we set out to do an art project. First with pencil and then using acrylic paint and foam brushes, we added the bible quote "Faith, hope, and love" in white and then roses and olive branches in the corners. Do put newspaper under the canvas, the paint will bleed through a bit.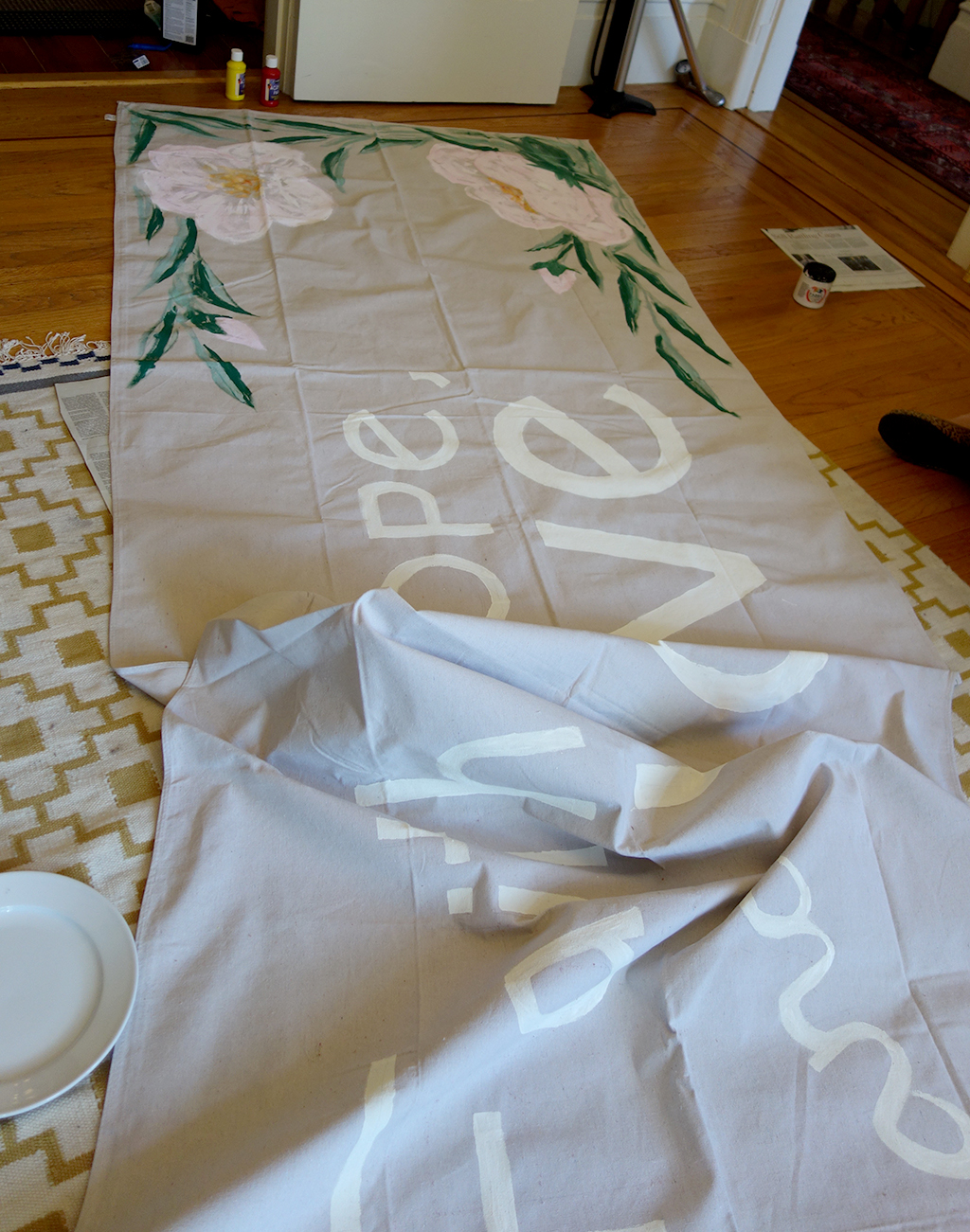 The painting took about an hour and a half in total. After drying overnight, we rolled up the canvas and next unrolled it at the rehearsal dinner. Rob hammered in brass grommets to the corners.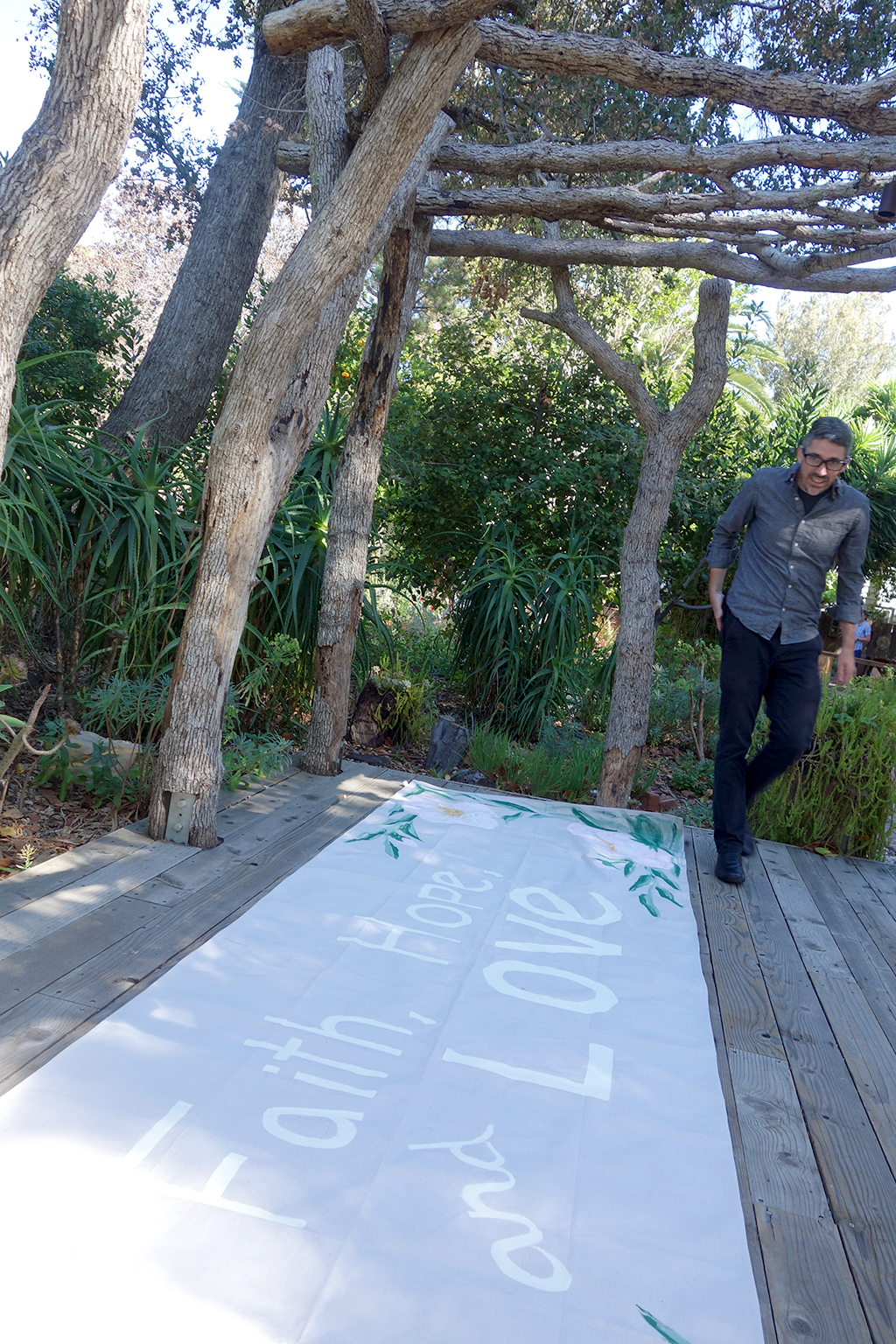 Rob got some help from one of the littlest wedding guests when he hung the banner the afternoon before.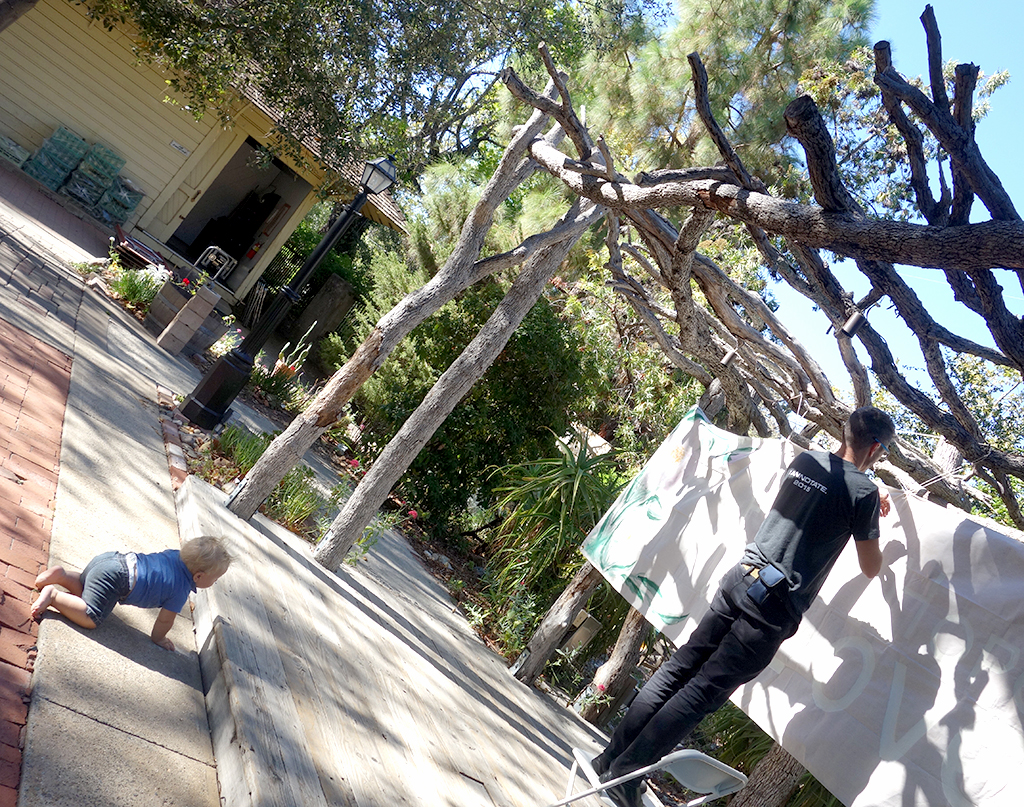 The banner did the trick at the wedding! It added such a pretty backdrop for the ceremony: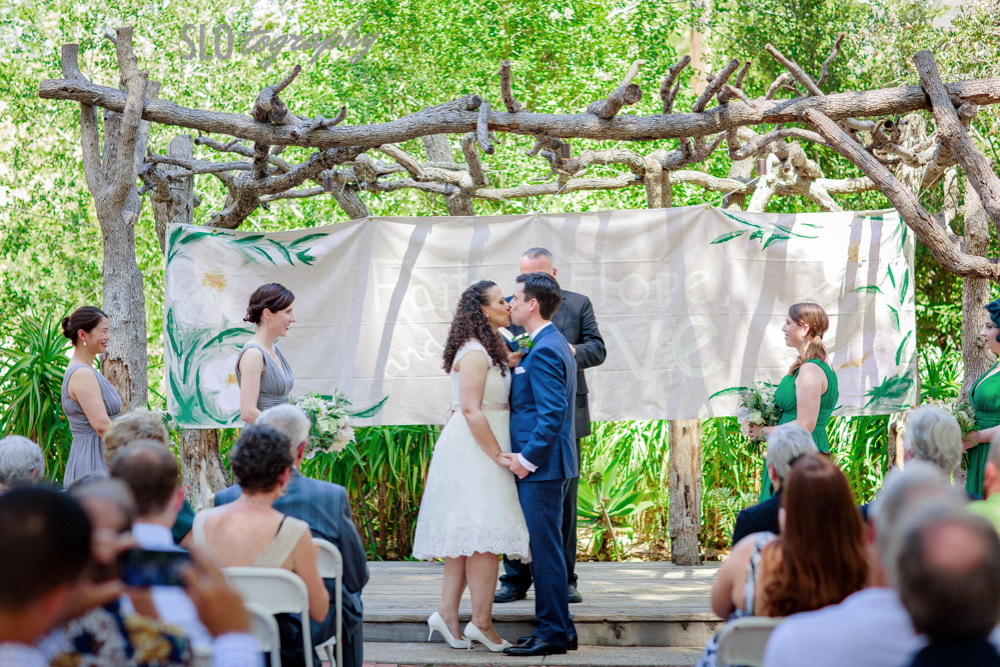 Faith, hope, and love – indeed!