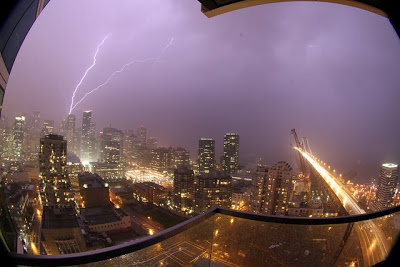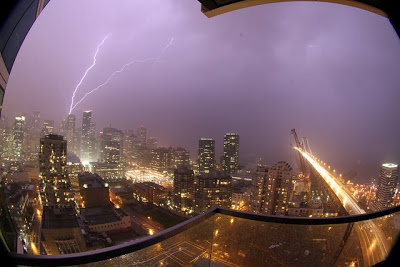 I had to drive through the BIGGEST storm last night. It was like something out of an apocalypse movie!
Living in California all my life, I can count on my fingers the number of thunderstorms I've seen. So to actually be next to real lightning…and even a tornado warning on the radio…holy cow.
This photo
of the storm was taken from an apartment near to our building. It turns out to have been a
record breaking storm
for the city with over 750 strikes!
Those of you who have lived in places with actual weather: what are you supposed to do on the freeway during a huge storm?