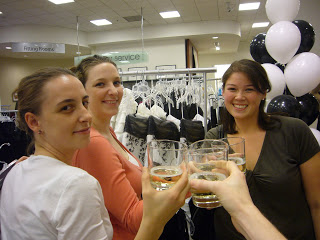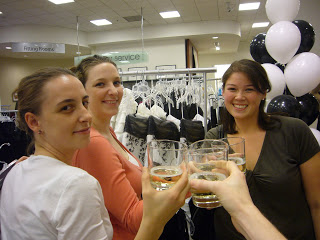 Camp week was all fun and good…but I live in the cit-ay. A place where skyscrapers light up the landscape, museums stay open until nine and free champagne flows nearly every night of the week. Last night, it was Macy's!
I took a couple co-workers with me to the Macy's evening wear department for a Black & White Ball fundraiser. Free drinks, delicious appetizers (mac-n-cheese with the tiniest spoon!), loads of wacky socialites and -of course- black and white gowns. Some prettier than others.
All three ladies left with dresses for the ball, one even with matching shoes. And we all took home goodie bags with make-up from Benefit. Thank you to the Macy's events department and the SF Symphony for the invite!