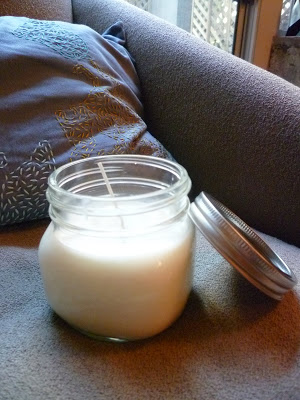 Ladies Activity Club: Candles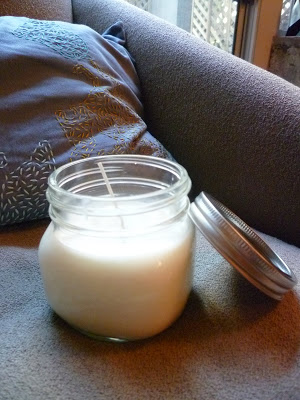 We made candles at last night's LAC party; a first for me and a perfect "economies of scale" project for a group. Our hostess, Lauren, melted down big pots of soy and bees' wax and provided inexpensive containers, scents and colors.
This candle in a jar is my favorite: soy wax with peppermint and lavender. It smells like a fancy spa!