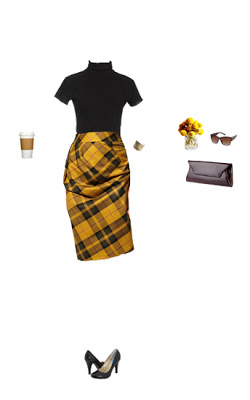 What to Wear: Indian Summer
October in the city is the best! It's warm but not too hot. A great time to transition into fall with a couple fun pieces before the bundling up starts. This yellow tartan skirt is too much!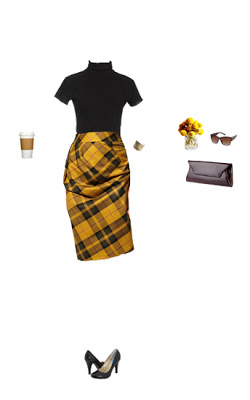 Top
– A short-sleeved turtleneck in basic black.
Skirt
– The centerpiece is a twisted pencil skirt in a tartan of gold, black and a trace of purple.
Shoes
– Comfortable black pumps.
Purse
– An envelope clutch in plum.