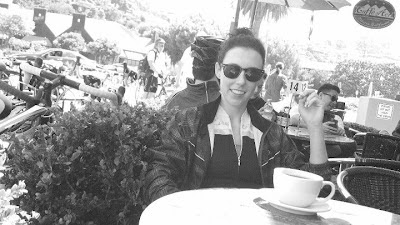 Did you have a nice mid-week break? It was so strange having a Wednesday off from work. Rob and I got an early start to get out the apartment before the housekeeper arrived.
We rode the tandem bike around the water, over the Golden Gate Bridge, down the Sausalito 4th of July parade route, over the hill, down the Corte Madera 4th of July parade route and across the back of Tiburon. Stopped for lunch at the cafe where all the bikers take breaks: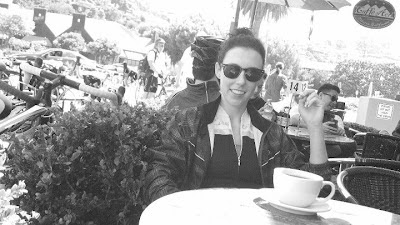 It was sunny, but pretty and cold and windy. The ride back home was pretty brutal with the weather and the massive amount of tourists (A note to visitors: 4th of July is absolutely the worst time to book a trip to San Francisco in my opinion. It's always freezing, the city is overcrowded, there's very little of the normal BBQ/summer things you're looking for. Something about it seems to make tourists – adults and children – cry while walking along Embarcadero. Much better to come back in September and go to an outdoor concert!) All together, this was a 49 mile ride and it brought me over 100 miles for the week already.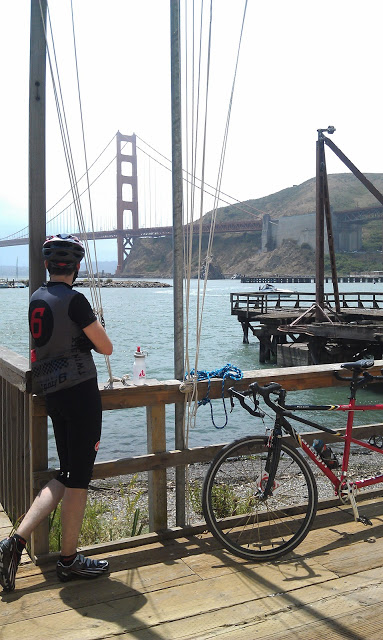 Baths and naps at home after returning from the ride. In the evening, we walked to the Ferry Building to buy a host gift and then took the subway and a bus to our friend's house at the top of Twin Peaks. They put on a fun party with a big dinner, Top Gun and a 180 degree view of the big city fireworks show as well as the unauthorized shows from backyards in the Mission.