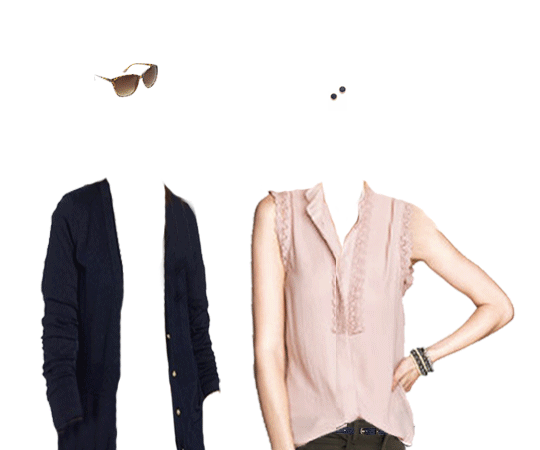 What to Wear: Cowgirl Casual for Fresno
How appropriate that the last WTW outfit before we go to Turkey is pure Americana! To match our Fresno adventures this week, here's a casual outfit for exploring the central valley. Love the combination of blush pink with olive green: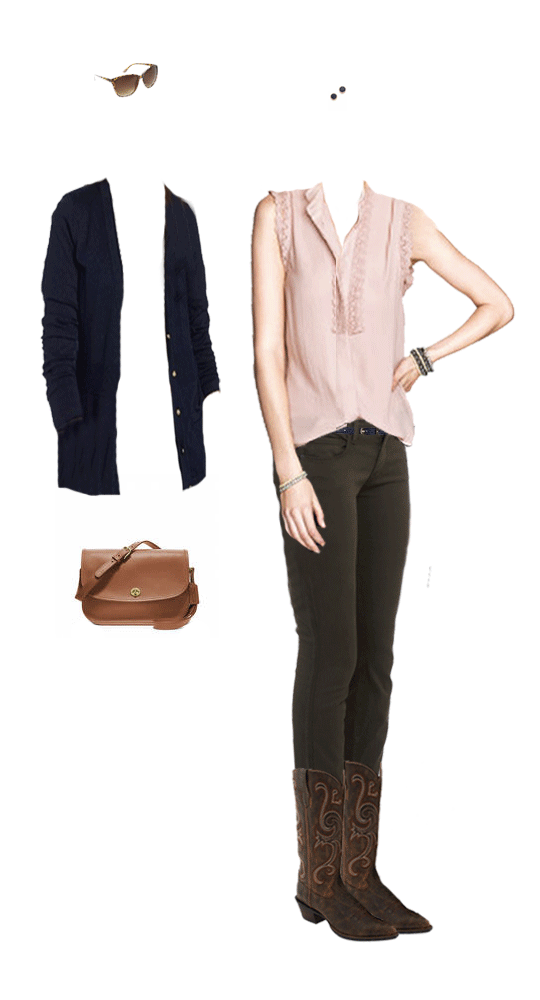 Boots – I don't remember how exactly I ended up owning three pairs of cowboy boots, but my worn-in brown pair is the favorite. I've been wearing them for the last two weeks. This pair of brown cowboy boots is similarly tall, with classic styling.
Jeans – An olive green pair of skinny jeans.
Blouse – A pretty $25 pink chiffon blouse from H&M keeps you breezy in the warm Fresno spring.
Cardigan – Toss on a navy blue boyfriend sweater for the frost nights.
Socks – Ivory wool socks to peek out underneath your boots.
Bag – My sturdy Coach tan cross-body bag goes with me everywhere.
Sunglasses – An inexpensive pair of shades from Forever 21.
Jewelry – These gorgeous gold studs with blue stones add a bit of polish to the outfit. Pair them with gold and bead bangles.
Belt – A skinny blue belt ties it all together.
Stay tuned Monday as we kick off nine weeks of EmilyStyle living in the Mediterranean!