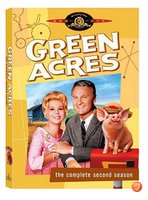 Weekend Round-up: Green Acres
After a long and busy week, it was time for a little relaxation last weekend. On Friday, we met up with a friend at Rob's favorite bike bar and grabbed a quick dinner at my favorite hole in the wall, Truly Mediterranean.
Saturday morning we woke up early to drive out to Sanger for a visit with Rob's parents. Rob's dad had made a delicious chicken pot pie in his Dutch oven for lunch. His parent's ranch was in full bloom with carrots, corn, beets, radishes, goat kids, ducks, peacocks and fillies.
Rob's dad has a new interest in survival skills and we watch a few episodes of Survivorman and I Shouldn't Be Alive. I now know how to cook rattlesnake, avoid elephant stampedes and make a debris shelter!
That night we picked up granny at her ranch for a big night of dinner theatre at the Reedley Opera House. It was a perfect, mild valley night heavily scented with orange blossoms from the surrounding orchards. Say what you will about the central valley, but it does have a few lovely moments.
A hike was planned for Sunday morning but the rain left us stuck inside. We replaced the hike with a hearty french toast and bacon breakfast. We left for San Francisco around 1pm and made it home just in time for laundry and other chores.