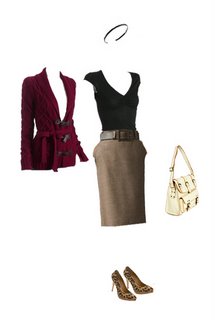 What to wear: Is it fall yet?
I am so over summer dressing. A few outfits are fun – a sun dress here, a ruffled shirt there – but I really love dressing for fall. Fall clothes are substantial. They are lined, you wear layers, it makes sense to me.
Even though it is nice and sunny outside, I really want to be wearing this today:
Only 51 days till the fall equinox!