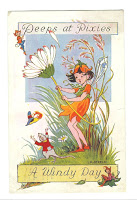 Weekend Round-Up: Blustery
The weather this weekend was the absolute pits. It looked sunny and warm but the temperatures never got above 55 degrees and we had 50 mph winds. Yuck. Apologies to Amy who is visiting this week.
On Friday, our friend picked us up from work at 5:30. Drinks at his apartment in Russian Hill before a dinner at Bar Johnny. Mmm…garlic truffle fries. After dinner we headed down to Fort Mason in the wind and cold for a Johnny Walker tasting event. I had registered for this free tasting a couple weeks ago. Unfortunately, the event was poorly planned and double booked. There was a line to get in so we left and had our own whiskey tasting at their apartment with Enhanced. Taxi home at 11:30.
Rob got up early on Saturday morning for the city Neighborhood Emergency Responder drill. Over 300 volunteers congregated in our neighborhood dressed in hard hats and vests. I stayed in bed reading the New Yorker for a bit and then spent the morning prepping items for the eBay Tag Sale. Rob came home for lunch and Margaret arrived shortly after.
Margaret and I decided to brave the cold briefly to shop for sofas on Valencia Street. Those brutal winds drove us back to the apartment in short order. We hung out for a while talking about wedding plans. At 6:30, we bundled up to walk up to Rotee for an inexpensive indian dinner. Even just a few blocks left us disheveled with runny noses. Back at home we warmed up by making cupcakes and watching Juno. We all tucked in around 11:30.
Coffee and cupcakes for breakfast along with the Sunday news programs. Margaret left for work at 10:30. I finished listing the rest of the eBay items and then we went downtown for a spell. We need something for Rob to wear to the Black & White Ball and for the wedding in September. Macy's is having a great suit sale right now. The weather drove us back inside at 3:30 for my favorite weekend treat, turkey bacon and cream cheese on jalepeno bagels.
We spent the rest of the afternoon practicing music. We have some great new songs. Then a quiet dinner of baked potatoes and a big salad with the movie Dan in Real Life.