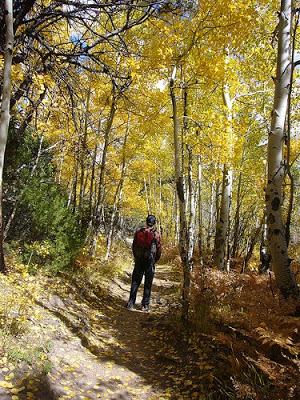 Honeymoon: Rocky Mountain National Park
Our first morning in Colorado we visited Elk Fest in downtown Estes Park. This community fair was packed with tepees, pioneer crafts, live wolves, lots of things made of antlers and bison jerky. We bought our first real "souvenirs" of the trip at this festival.
From there, we entered Rocky Mountain National Park and hiked out to Cub Lake. We didn't have many expectations of this park but it was lovely! We hiked through yellow aspen groves to a lagoon filled with lily pads. On the way out, there was a herd of elk drinking from the river.