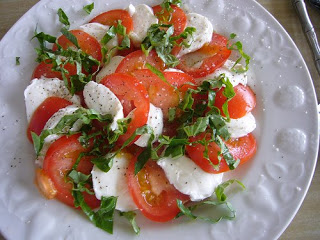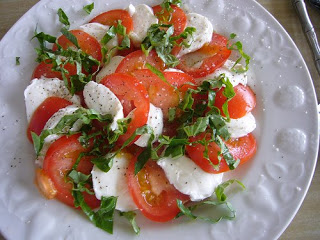 Cooking on vacation is so pleasant. None of the rush that comes with everyday cooking after work. This classic, light salad is just right as part of a lunch spent watching whales and pelicans migrate.
Insalata Caprese
Two of the best tomatoes
Fresh mozzarella (the kind packaged in water)
Fresh basil
Olive oil
1 clove of fresh garlic
Pepper
Onion salt
Pour two teaspoons of olive oil on your plate. Cut the garlic clove in half and rub both pieces vigorously in the oil. Layer your sliced tomatoes and cheese on top of your garlicky oil. Sprinkle with an ample amount of onion salt and pepper. Top with fresh strips of basil and enjoy!