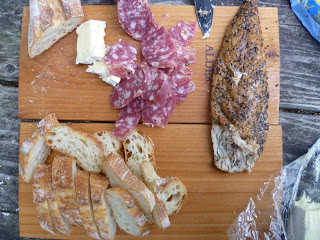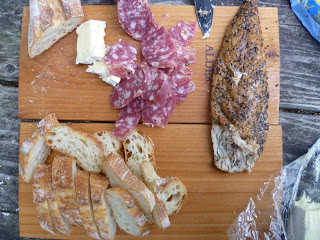 Yum! We had some delicious food while camping last weekend. A favorite was this charcuterie spread on Saturday night. Salami, fresh Acme baguettes, smoked pepper mackerel and goat brie.
Denyse provided the lightweight wood cutting boards for the feast. They're actually just inexpensive
wood grilling planks
from Sur la Table that she oiled and waxed. So clever!