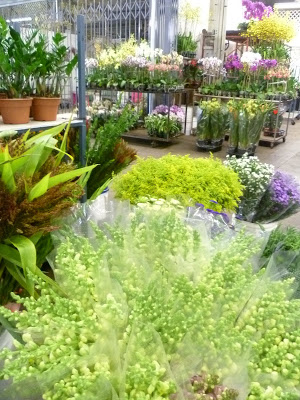 Weekend Round-Up: Lazy Bones
This was a very mellow weekend; a much-needed rest after having my family in town and a long offsite meeting for work on Friday. On Saturday, Rob went off on a bike ride at 8:30 and I had a mellow morning at home. Too nice outside to stay in, I walked to TJ Maxx to shop for shoes and over to the wholesale flower market: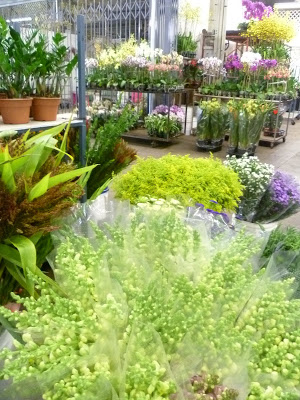 To Whole Foods for coffee and cereal and then back home to make a couple giant flower arrangements with green millet and snowberry.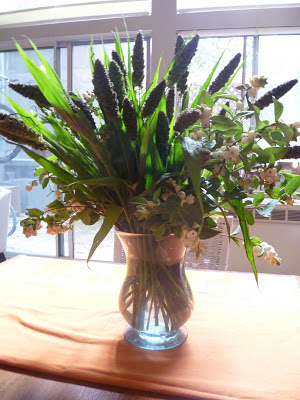 Rob returned from his ride and we had a leisurely lunch at home. Pretty soon, it was time to meet Nicole out at Ocean Beach. Unusually warm and lovely at the coast: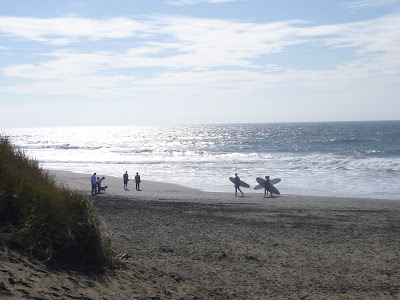 Nicole left her car at the beach for the next day's marathon finish and we drove over to the Haight for vintage shopping. The very first dress I tried on was a win: a white 1960's sheath with a boatneck collar and lace sleeves. We went to 5 or 6 vintage shops and visited a couple modern shops too: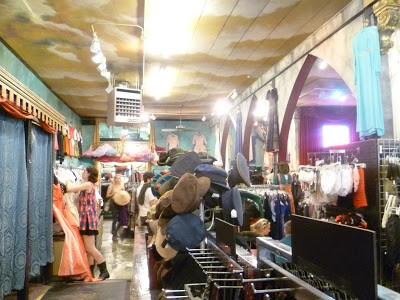 Dessert crepes for a quick snack. The temperature started to drop and we headed home. Strange clouds over the neighborhood on my way back: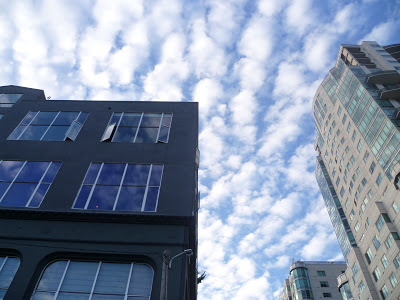 Mellow evening. Rob and I had a taco dinner and worked on our passports and hotel arrangements in preparation for our trip to Kyoto.
On Sunday, Rob went off for a bike ride down on the peninsula with a different friend. I had just settled in with the Sunday paper and coffee when Margaret called needing my help with a drive to Monterey to pick up stranded friends. So, my Sunday looked like this mostly: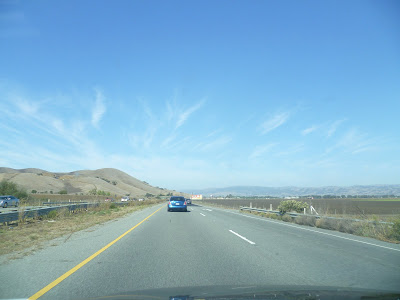 But, on the bright side, I got to sing along loudly to the radio while driving solo and had plenty of time to brainstorm my upcoming birthday party. Rob picked me up back in the city and we went to farmer's market. Back at home, I made cilantro pesto and prepared for the week ahead. Margaret came over for dinner of quesadillas, guacamole and white corn salad. Coffee.