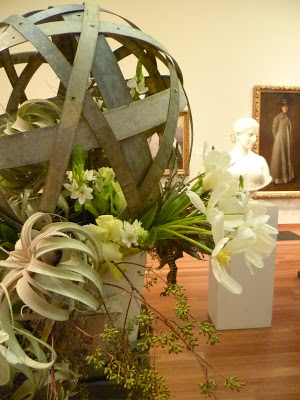 Inspired: Bouquets to Art
Bouquets to Art is one of my favorite events of the year – despite the galleries being absolutely packed to the gills. This year did not disappoint! There was still the occasional super-literal arrangement – dogs made of chicken wire and babies breath – but also some really lovely works.
A couple trends stood out, including a
lot
of air plants: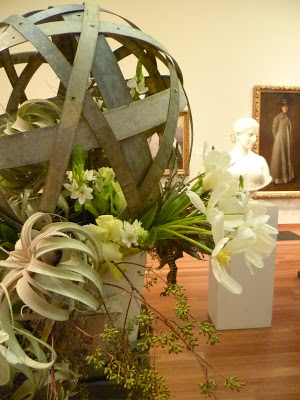 Arrangements that mixed succulents with orchids, parrot tulips and all kinds of things built on a tray instead of a vase. This one included prickly pear: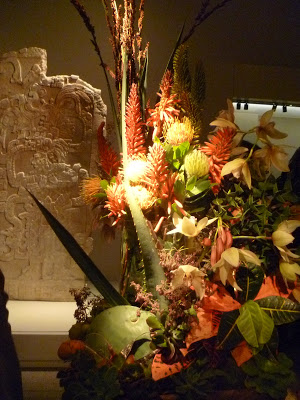 Carnations made a surprisingly strong showing in many pieces, here they are combined with chrysanthemum and orchids: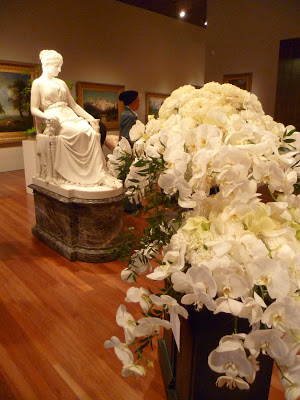 As did tall spring branches with budding leaves or blossoms: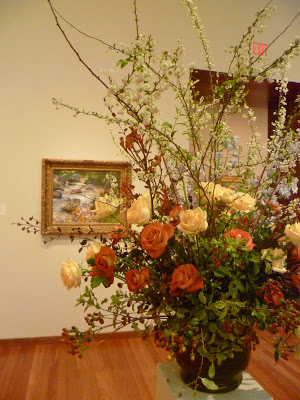 Dark colors were hugely popular too. One of the best was from our friends at Church Street Flowers in the Castro (who did our wedding bouquets), combining wrapped leaves, thistle, succulents, eucalyptus, pine, air plants, berries and magnolia leaves.