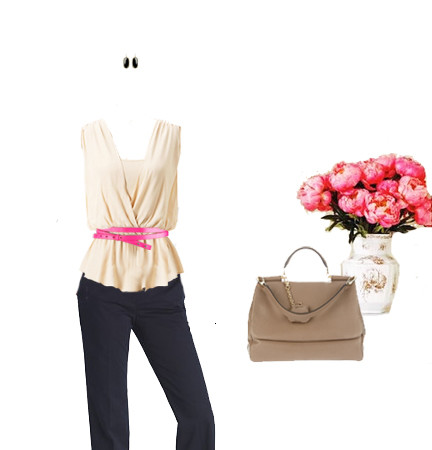 What to Wear: Neon Pink Accent
I started on this outfit inspired by the neon pink belt. Neon is trendy this summer and easy to wear in small doses. After I finished, I realized it looked so much like a room I had pinned and painted recently.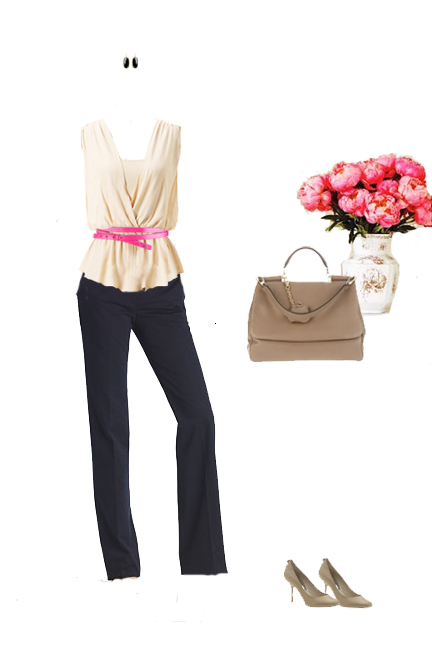 Top – Grecian-style blouse with lots of soft pleats from Anthropologie.
Belt – In hot pink from DVF. I love the double-wrap style, especially over a blazer.
Pants – Cafe trousers (on sale!) from J. Crew.
Bag – At $1,500, there's no way I would buy this Dolce & Gabbana tote. But it is very handsome to look at.
Shoes – Basic beige patent pumps with fun pink detailing on the heels.
Earrings – Black drops that mirror the pattern in the black and white ginger jar.