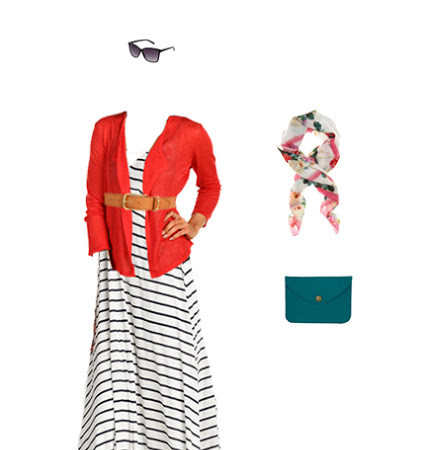 What to Wear: Summer in San Francisco
It's true about summer in San Francisco: while the rest of the country swelters in humid heat, we get colder and colder until September. But all the fun summer fashion doesn't have to be off limits. A little clever layering to the rescue!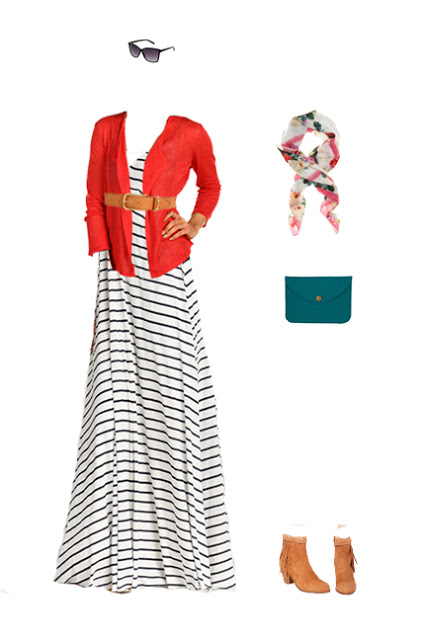 Maxi dress – I bought this on sale a couple weeks ago. If I'm going to wear the lovely flowing skirt, I need to either book a ticket to Hawaii or pair it with tights underneath!
Sweater – Red orange cardigan adds warmth and coverage.
Belt – To tie it all together.
Scarf – At that price it's for inspiration only. A similar vintage find would add a nice bright piece of warmth.
Clutch – A little envelope clutch in teal.
Booties – With fringe and a nice thick pair of socks.
Sunglasses – A disposable pair.
Top it all off with a light leather jacket and I'll be ready to go to work!