What to Wear: Faux Leather Leggings
I bought a pair of faux leather leggings at H&M a few months ago…and promptly failed to ever wear them. Too fancy for a weekend? Too rocker for work? I finally got over the fear last week and found an office-friendly outfit to go with the fancy pants.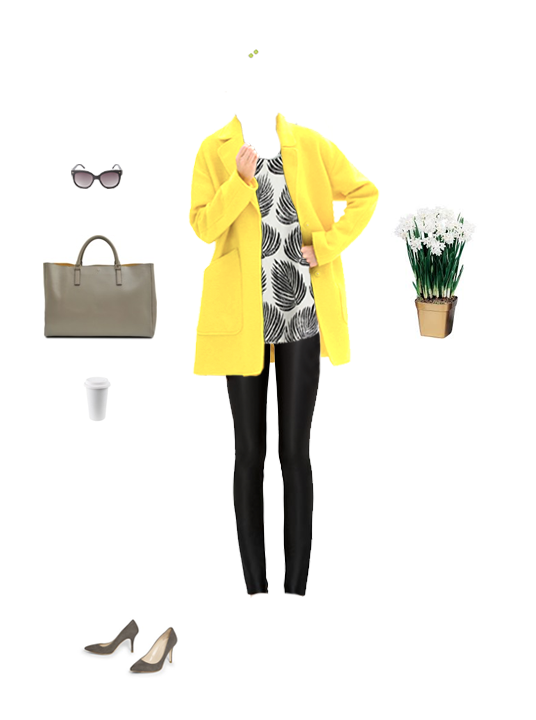 Coat – Hello spring! A bright yellow coat with a vintage cut for $149 at Zara.
Shirt – This pretty patterned blouse is only $13.
Leggings – This pair of faux leather leggings on sale with an extra 30% off at Club Monaco are much nicer than my pair. The back panel is fabric to keep you from burning up completely.
Earrings – Kate Spade stud earrings in a yellowy green for $38.
Sunglasses – A vintage-styled pair from Forever 21.
Handbag – I'm so in love with this mid-gray goat leather tote and my laptop would love to be carried around in it, but the $1,300 price tag is too much.
Shoes – A classic pair of pumps in a suede gray from Club Monaco.
Have a lovely weekend!