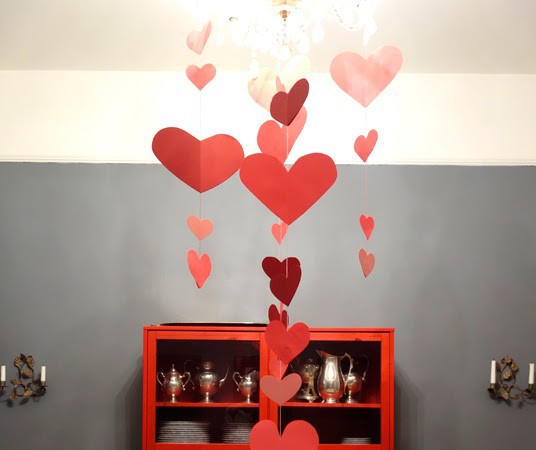 A Casual French Valentine's Day Dinner Party
Happy Valentine's Day to everyone! After yesterday's morning tea party, I dashed off to work with a client in the afternoon and returned home to prepare for the day's second entertaining event. Matt and Jon were arriving for dinner at 7:00.
I planned an easy, frenchy menu for the dinner. A big pot of coq au vin was prepared ahead on Wednesday night and ready to go. To go along with the chicken, I made the Pioneer Woman's recipe for mashed potatoes, which keep warm in the oven until you're ready to serve. To start off the meal, I made a basic green salad with a bit of feta cheese and vinaigrette made with meyer lemon.
The table was set with Ikea linens, everyday dishes and the dinner set from my silver case.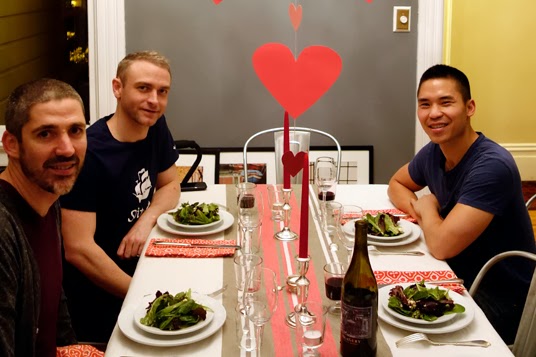 I didn't take a photo the main dish – French stews don't really photograph well anyway! We ended the meal with dessert of the same blackberry fool from the morning tea. This time with spicy ginger cookies and extra blackberries on top.