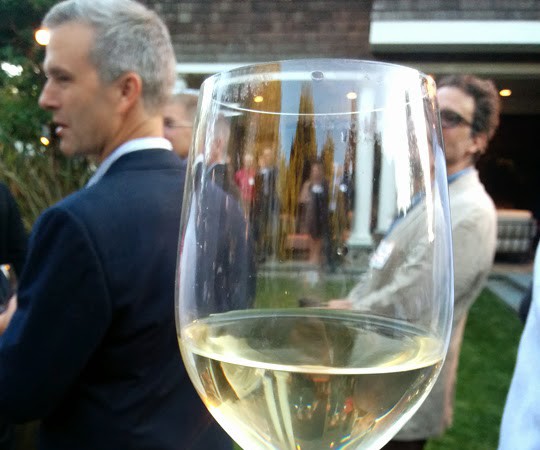 5 Pro-Tips for Networking Parties
I went to a fancy-pants Silicon Valley garden party last night and a few of my favorite cocktail party pro-tips came into play. Many of these work just as well at weddings – in case you don't have a networking event on the horizon: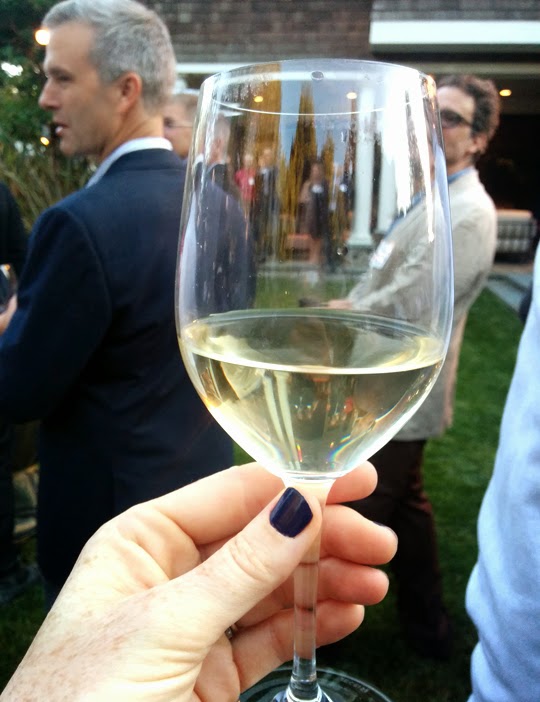 Wear a name tag-appropriate outfit. Same idea as the tech conference outfits. A light dress and pashmina is pretty but a collared shirt or blazer is much sturdier for sporting a heavy magnetic name tag. Plus, pockets! for business cards.
Pin it to the right. Put your name tag just below your right-side collarbone, where it is easy to see when you extend your right hand for a handshake.
Secret spritzer. Make it a "light" glass of wine by asking the bartender to serve your chardonnay cut with a bit of plain sparkling water. It looks normal, but allows you to drink without getting tipsy during networking chit-chat.
O-kay for the buffet. Yes, it is possible to hold a wine glass and a plate while walking down a buffet line at the same time. Hold the stem of the glass between your left index finger and thumb. Hold the plate between the side of the thumb and the bottom three fingers on your left hand – so you're making an "okay" sign. Use your right hand to use the serving pieces.
Rock and a hard place. I picked this up from an article on manners and it works SO well. Responding "wow, that sounds hard" to someone telling you what they do is a magical conversation trigger. Everyone believes their job to be hard.