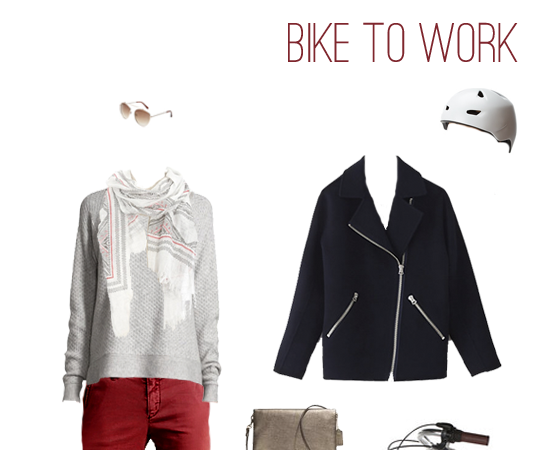 What to Wear: Biking to Work in Brick Red Chinos
As you might have noticed, I have a new job! My days of wandering the world are on pause while I return to being "EP the VP" in another healthcare startup. This new company is fantastic – and it's in San Mateo. So, I'm figuring out a new commute that involves biking to Caltrain a few days a week. New challenges bring new outfits!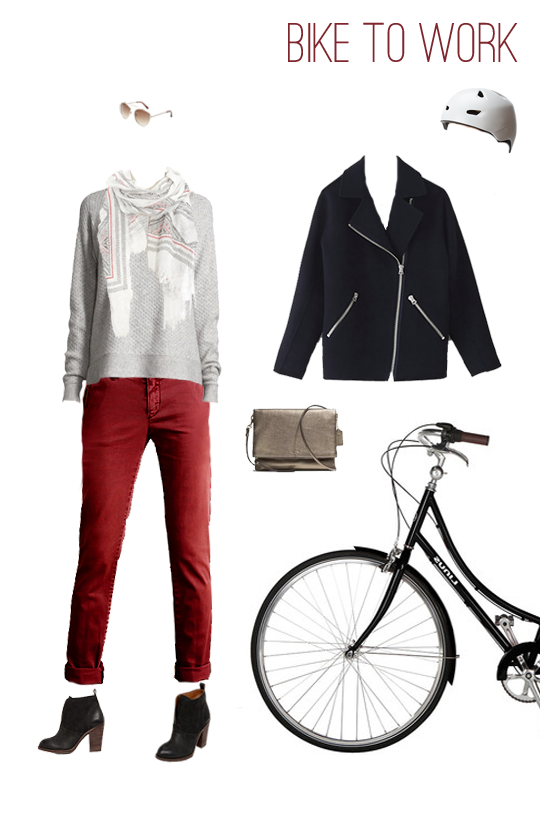 Bike – My vintage 1960's Sears three-speed looks a lot like this modern version.
Sweater – A heather gray cashmere pullover on sale from Neiman Marcus might do the trick on the cold foggy mornings.
Pants – Brick red chinos are a little casual, a little chic for fall.
Boots – Black booties with a stacked wood heel are surprisingly cute for $140 from Lucky Jeans.
Sunglasses – Simple aviators.
Scarf – Only $10 for this super pretty white, black and pink scarf!
Helmet – Of course. Never ride without a helmet.
Coat – I like this oversized navy moto jacket, but it's pretty expensive.
Bag – A metallic crossbody bag from Coach.