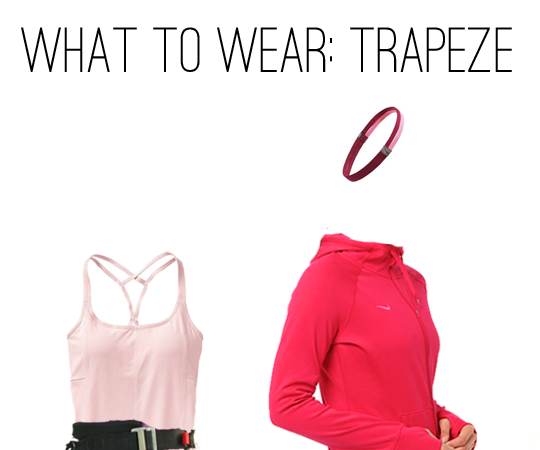 What to Wear: Trapeze Class
Dreaming of running away to the circus? I tried my hand at flying trapeze for the first time earlier this week. It is super fun (and my arms are so sore now!). After just a couple hours, the instructors had us hanging from our knees, doing backflips and mid-air catches.
Here's a guide for how to dress for your trapeze classes: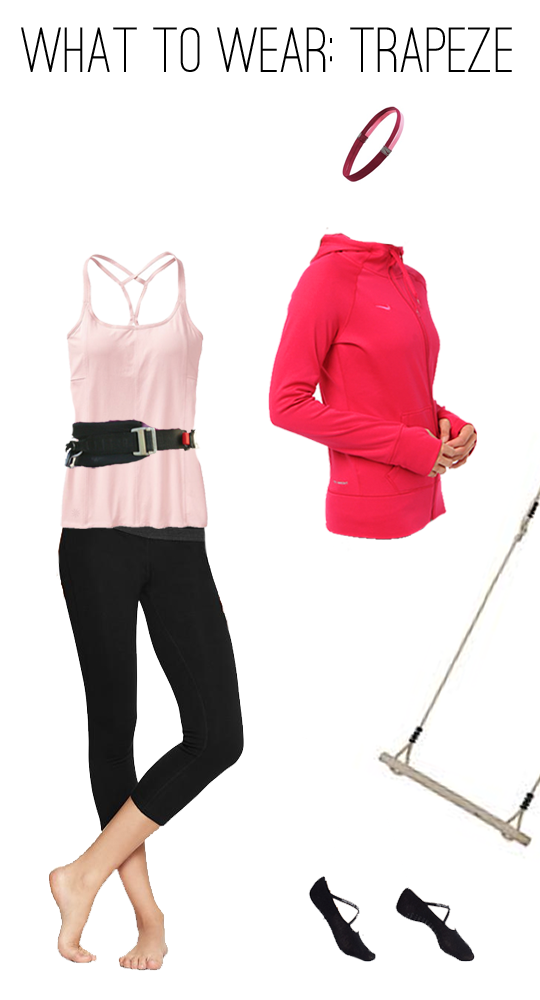 Pants – A simple black pair of capri workout pants from Gap.
Tank – Something tight enough that isn't going to get in your way while you're swinging from your knees and light enough to be comfortable under a tight safety belt. This pretty blush pink Athletica tank does the trick. You can't wear long-sleeves because they get in the way of mid-air catches.
Hoodie – In between swings, you'll want a nice warm layer to stay warm outside. This Nike pink zip hoodie is easy to get on and off.
Socks – No shoes allowed. Bring a pair of slip-on Keds for the walk to the net area. You can go barefoot, but it gets cold and socks also help make climbing up the metal ladder to the jump platform a bit more comfortable for your feet. These Calvin Klein ballet liner socks are exactly right.
Headband – No jewelry allowed either. A sporty headband works as an accessory and a way to keep your hair out of the way.