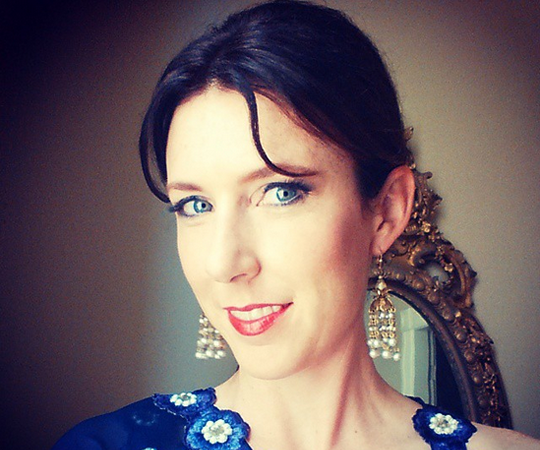 What to Wear: Indian Wedding Guest
Rob and I had the honor of attending to a BIG Indian wedding on Saturday – our first! The whole event was fantastic – from the groom riding in on a white horse to the three hour-long ceremony full of tradition to the delicious food served to 400+ guests. A perfect celebration for two awesome people.
It was a daunting to decide what to wear to an indian wedding. I was worried that I would stick out like a sore thumb with my a pale, Scottish skin in a bright sari. With a little help, my outfit ended up being one of the pretties things I've ever worn and just right for the event.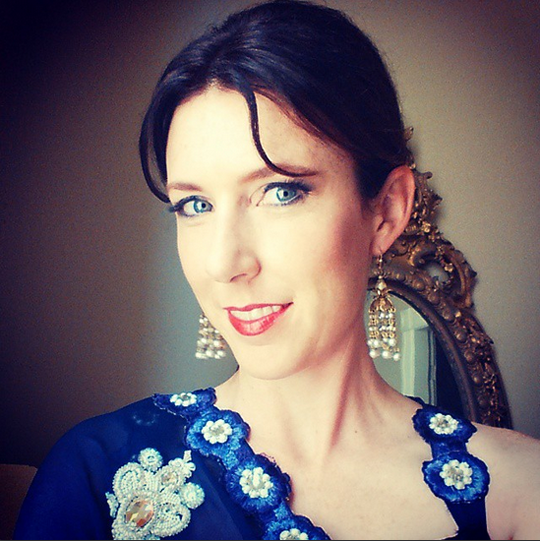 How to Rent a Sari (or "Saree")
About a month before the wedding, I checked out the offering at Borrow it Bindaas online. For $90, they delivered a rented "purple hyancith" sari by mail, complete with back-up top, bindis and jeweled hairpiece. This sari came pre-pleated and in an easy-to-wear flowy fabric – which made it way easier to tie. There are helpful tutorials online – it was a lot simpler than I first thought when looking at the yards of fabric that arrived in the mail. A few safety pins help keep the whole thing together. I wasn't expecting just how comfortable the outfit would be. I would wear a sari every day if it came into fashion!
Yes, Really Wear a Sari
A brightly colored, bejeweled sari is the right thing to wear if you want to blend in with a crowd. Trust me, you would feel a lot stranger if wearing something plain. There were women of every race, size and age wearing saris at this event. If you can't or don't want to wear a sari – pick the brightest, sparkliest dress you can find. A friend of mine rented this head-to-toe sequin gown for the reception.
For Men
A nice suit is the thing to wear for guys. Only groomsmen and a handful of foreign guests wore traditional Indian clothing. Three piece suits with a vest were especially popular. I heard that men avoid bright colors because they're the "domain of women." Rob's dark blue tie had a splash of purple to match my sari. He looked so handsome!
Accessories
Don't stop at the sari – keep adding more jewels and makeup to the look. I wore the biggest earrings and ring I own, all my bangles and got talked into the jeweled hairpiece – and still felt outgunned. Don't forget to dial-up the hair and make-up too. I teased my hair into a low bun and went with the super long false lashes from Japan. For shoes: I wore a pair of comfortable gold sandals with an ankle strap and low heel. Gold clutch to round-out the look.
It's hard to go back to dressing in non-sequined attire now. I think the Indian wedding might have been a bad (best-ever!) influence on me.