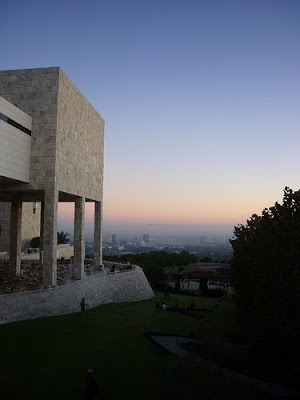 The Getty was the perfect, romantic place to end our honeymoon. We got free parking and a shower of wishes from the parking attendant who saw our decorated – and now mud encrusted – car. We rode the tram up to the museum at dusk.
The grounds and gardens are the best part of this museum (the art and food are pretty great too). The way the central garden unfolds and guides you forward is just amazing. It balances modern and ancient, formal and natural. It is officially one of my all time favorite things!
The next morning, we made the drive back to San Francisco and real life.