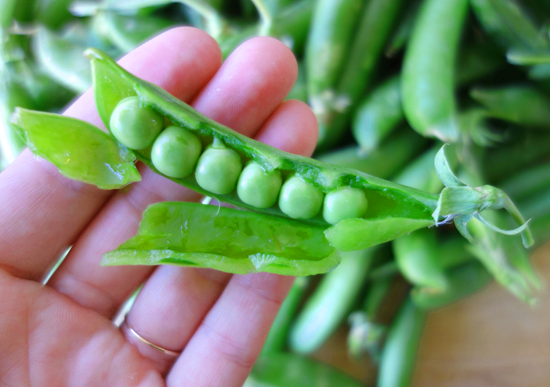 Gearing Up for a Spring Dinner Party
It is big news that Mark Bittman from The New York Times and various lovely cookbooks has moved to the Bay Area! His simple, delicious farmer's market recipes have been an inspiration and now that he's released into the wilds of California, I can only imagine how exciting things will get.
After reading his column about spring peas and meyer lemons, I went straight to farmer's market this morning to stock up for a dinner party tonight. There's a vegetarian in the mix, so I think I'll make a version of Greek baked feta as a starter with mint, lemon and garlic. Then a grilled lettuce salad with fresh peas (am I the only one who likes the crispy sweet shells better than the actual peas?) and an asparagus pasta dish. Do you have a favorite spring produce recipe I should consider?
Stay tuned for the details and photos from the event later this week!