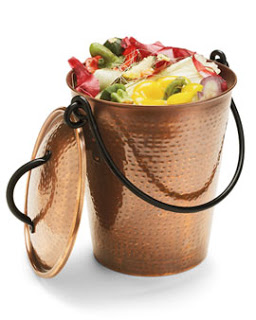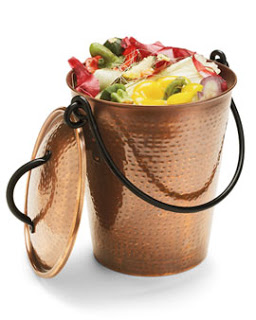 San Francisco – our funny city – just started the nation's first mandatory composting program. Which meant a brand new compost bucket courtesy of our apartment manager. Not as cute as this copper version, but free and fun!
My mom has been a great composter for years, so I'm used to the separation process. It's nice to be able to compost without having to have a garden of my own.
Get this: we're on our way to keeping 90% of our trash out of the landfill (we're already at 72% – so high!) here in the city.