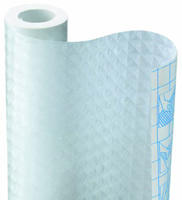 With the delivery of our chaise (finally!), we've been playing around with the layout of the apartment and decor. It's starting to look really good but needed a bit of seasonal flair. So, last night I went a little Halloween-crazy, sent cards to some of my favorite people and made some window decorations using white contact paper.
This is an easy decoration trick I discovered a few years ago. Basically, just draw your design in pencil on the back of the contact paper and cut it out using scissors. Then peel off the back and stick it to your window or other glass surface. I did this last night to put pumpkins on the living room window sill and a small ghost in the dining room. You can also use contact paper to put up words like "Boo" or "Trick or Treat." Plus, the contact paper easily peels off the window when you are done. Martha Stewart has a similar idea and some templates here.
I think it gives any room a bit of seasonal flair without working against your existing color scheme or minimalist sensibilities.