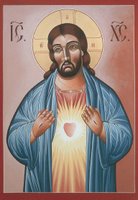 Things I love today: Sad Christmas songs
Isn't it odd that some of our most beloved Christmas songs are really devastatingly sad?
This occurred to me when I was at a physical therapy appointment and that insanely depressing Charlie Brown Christmas song came on. All jazzy and John Coltrane, how is it even possible that we use this song to celebrate the holidays?
And think about "Have yourself a merry little Christmas"… in it's modern incarnation this song is sped up and made to sound so cheery. But rent Meet me in St. Louis sometime and you will start sobbing before you even get to "from now on our troubles will be out of sight" lyric.
Add in "Blue Christmas," "White Christmas" and "The Christmas Song" and it's miracle we manage to celebrate at all. Why is Easter (which should be the sad holiday) totally devoid of sadness, while Christmas (behold, I bring you good news of a great joy!) is full of depressing songs?
Maybe these sad Christmas songs are meant to counteract the saccarin sweetness of the santa-angels-two-front-teeth side of the holiday season. Without these sad songs we might all overdose on holiday cheer. Despite the fact that these songs occasionally lead to embarrassing misty-eyed episodes at Macy's, I'm glad that we have them to keep us sentimental.