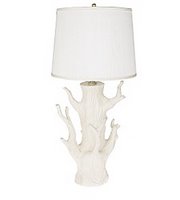 Things I love today: New spring merchandise
Was it just me or did anyone else get really sick of the holiday merchandise out there? Since Christmas starts after Halloween, most stores have been carrying the same ol' boring lines for months. Finally, now that the holidays are over they are releasing some new items. I am in the market for a new set of bedding and new lamps and there is some great new stuff on the market. Here are some instant faves:
Anthropologie – Some of their new bedding lines are very attractive…still very "Anthropologie" looking…but attractive. This Asian-inspired wysteria bedding is a favorite. I am kind of obsessed with this $248 lamp too.
West Elm – Quick! Buy two of these nice ceramic table lamps for just $99…in just a few days Jonathan Adler will come and shut down West Elm for copyright infringement. Get it while it's hot!
Macy's – LOVE this duvet cover from Ralph Lauren. Plus, it's on sale! Good stuff, Ralphie!