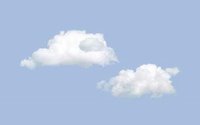 Things I love today: Sun!
Lunch outside in the sun? Without coats?! Sacre bleu! For a few hours San Francisco has received a respite from the rain. I call for a citywide afternoon off work! It is supposed to start raining again on Friday, we must seize the day.
Update: I love that the Chronicle is running "It stopped raining" as breaking news at the top of their website!