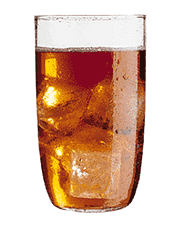 It is so hot outside! According to the weather reports San Francisco is in the mid-eighties today and I am wilting like a southern flower. I am so bad about dealing with the heat. I never know what to wear (I changed outfits five times this morning) and have a tendency to get heat stroke if left in the sun for more than 10 minutes. It may reach 90 degrees tomorrow! Despite my distaste for the hot weather, there are a few things that are nice about a heat wave:
San Francisco's street cafe culture. It's surprisingly robust seeing as how it is rarely nice enough to eat dinner outside. I passed a Mediterranean restaurant yesterday with a woman and seated at a little cafe table. Her poodle was in the other chair and they were sharing a snack. So French!
Sleeping with only a sheet and a blanket. It reminds me of being on vacation in Santa Barbara!
Happy tourists! Poor things are normally freezing in their shorts and tees during June.
Leaving the windows open at night.
Bikini weather! I am self-tanned and ready to rock my white bikini in Santa Cruz this weekend!
Iced tea. Nothing is better on a warm day. My southern and Scottish roots team up for excessive tea consumption.
Summer television shows. Okay, so this one isn't heat dependent at all but I really love the corny talent competitions they put on in the summer. Team Hasselhoff!
Happy heat wave! Jean, you had better not be wearing your orange running shorts to work today!