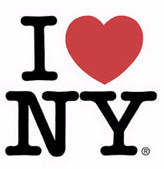 Whew…I feel like I have been to the moon and back over these last five days! Two five and a half hour flights in three days left me with the worst case of jet lag I've ever experienced. But the part in between the flights was lovely.
The Royalton bumped me up to a "junior suite," which in New York translates to "normal sized hotel room." The best part of this upgrade was the five foot wide round bathtub. This hotel was so fun! Everything was designed to be just like a cruise ship: narrow hallways, rivets and built in teak cabinets! Click here to see a photo of my room.
After my day of business, we walked over for dinner at Daniel (I spent my entire New York trip in a loop between 44th and 65th streets on the east side!). This restaurant was chock full of New York's richest, at least those who weren't in Martha's Vineyard. Gigantic floral arrangements! Excellent French service! 10 courses! It was an experience! Although, by the time we got to the cheese course I was pretty much ready to never even look at food again. And that was followed by no less than four dessert courses. Uggg.
Although New York is cleaner, has less homeless people and dresses better, I am still a die hard San Francisco girl! After I recovered from the trip, I managed to have a very busy weekend. I'll give you a full report on those adventures (garage sales, concerts, flower arranging and more) in a bit.