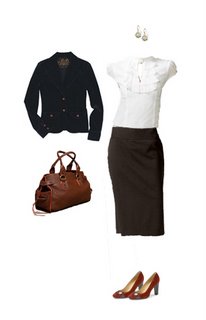 What to wear: Navy cord blazer
The blue corduroy blazer I ordered from Delias arrived yesterday. I know, I have been buying a lot of things from tween catalogs lately (admitting you have a problem is the first step). I think I managed to pull it together in a fun outfit for fall:
What are you wearing to kick off fall? Have you unpacked your tweed and wool yet? Share your favorites in the comments section!