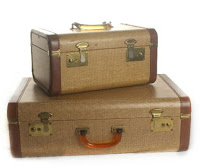 Wedding Wednesday: The Honeymoon
Rob and I are a little stumped when it comes to a honeymoon destination. There are just so many options!
We'd like to stay somewhere where there are things to do (kayak, explore, etc) and in a hotel that has a lot of character (old world fancy…not Atlantis fancy). And it is the end of September, so no hurricane-prone areas. We're leaning toward Greece but it is wide open.
Since you blog readers have been right about so many things, so many times – the wedding location, the favors, etc – I'm opening it up to you: What are your honeymoon recommendations? Any hotels you really love?