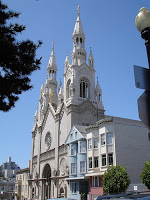 Wedding Wednesday: Lessons Learned
Last weekend Rob and I photographed a very fancy wedding. A bridal party of 14. Designer gowns. Vintage Rolls Royce. Private club. Sit-down dinner. Sterling silver. Event planner. Calligraphy. Etc. It was amazing.
While my own wedding budget is nowhere near their stratospheric range, I think I can glean a couple of ideas:
Do
Floral crowns with ribbons are adorable for the flower girls.
Detailed timeline distributed to everyone. It's a pain, and people will joke about it but it helps.
Deliver short notes to your officiant (without sharing) about why you love each other to be read at the ceremony. It is less cheesy that tearfully reading them yourselves.
Think about scenes with good lighting when you can. Soft backlighting is flattering and makes for great photos.
If you skip the boutonnieres for the men, no one will notice.
Calligraphy for the seating cards – while tremendously expensive – does make a really nice touch.
Lots of votive candles on each table.
A good live band is pretty awesome.
A giant rectangular table for your bridal party at the reception (I think it sat 30) is more fun than a small table for just two people.
Keep the action going. This couple spread out toasts and dancing evenly throughout the reception.
Grand exit! Always leave on a high note.
Have fun…this couple really enjoyed their wedding.
Don't
Have just one gardenia for your hair, they brown quickly.
Sweet peas, peonies, tulips, pansies and snowballs are lovely but don't hold up well in bouquets.
Open bar…really, people tend to go nuts. From all our wedding experiences, I think just wine and beer is the best balance.
Avoid putting all the troublemakers at one table in the center of the room. "Table 10!" became a battle cry.
It's okay to feed your vendors separately…but plain noodles in butter while everyone else is eating filet mignon? Jeeze!
Bridesmaids in long strapless gowns will undoubtedly spend the night tripping on seams and tugging at the tops.