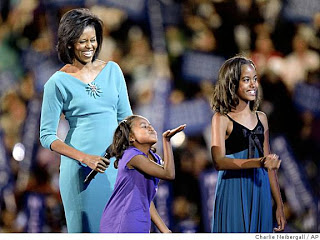 What to Wear: Convention Speaker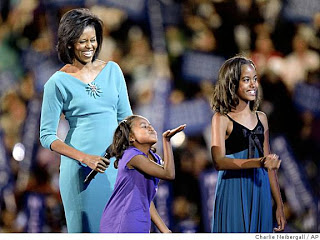 Wasn't Michelle great last night?! So smart and poised.
Important business aside, what did you think of her dress? I personally liked it. A classic cut in a nice color with perfectly matched black pumps. The neckline and three quarter sleeves were great choices for the event. I'm not as into the brooch, but it worked well on TV. I'd love to have a similar dress in my own closet.
PS: Did Kennedy make you get misty-eyed?
PPS: The Obama girls were so cute! I like what John Hodgman had to say about it. "Hello Girardeau Family!'…It's the whole message of this convention, in a way, spoken by a seven year old. A hello out into the night, and I think it was heard."