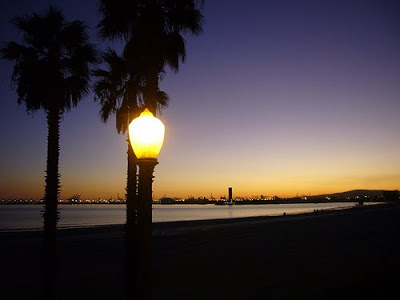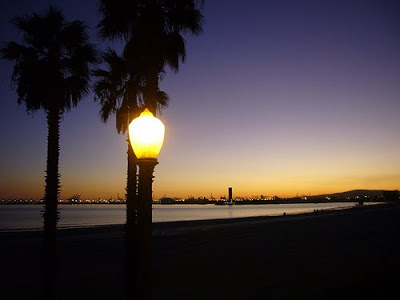 We drove all day through the empty Mojave Desert from the Grand Canyon to California. We planned to spend our last day of vacation in Long Beach with a friend. We didn't expect more than just catching up from this part, but it turned out to be a perfect cap to the trip!
We arrived on the coast right at sunset. It was so nice to see the ocean and drink in the humid, non-high altitude air. Rob and I walked up and down the beach before meeting our friend, going to sushi and taking his boat out for a night harbor cruise.
As a side note: I'm sure I'm not the only one who finds LA intimidating. All that make-up and driving. It seems so "grown up" to me.